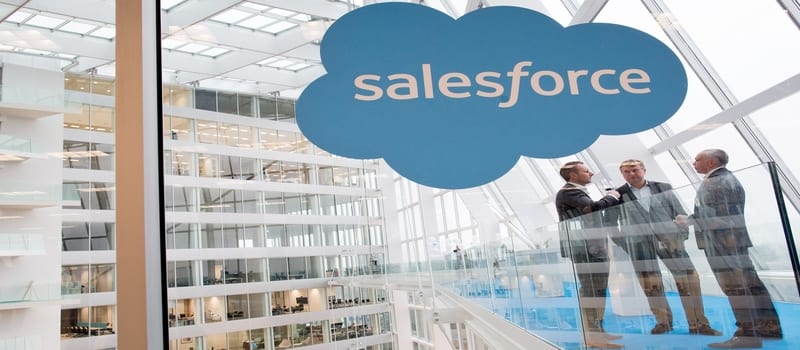 Salesforce has signed a definitive agreement to acquire Krux, a Data Management provider that helps marketers, publishers and agencies drive revenues by delivering smarter content, commerce and marketing experiences. Founded in 2010, Krux has raised a total of $50 million in three capital investing rounds to date. According to TechCrunch, the deal could be worth up to $750 million overall with Salesforce utilizing $340 million in cash. Salesforce has been particularly active in acquiring data and analytics startups in 2016, most recently with their purchase of BeyondCore. Salesforce has now eclipsed $4.5 billion in acquisition spending since the beginning of the year.
Tom Chavez, CEO of Krux spoke to the merger in a statement, saying: "With this agreement, we are bringing together Salesforce's #1 CRM platform with Krux's category-leading data management platform (DMP), the Intelligent Marketing Hub™. As a part of the Salesforce ecosystem, we've had the opportunity to work closely with the Salesforce team to create integrations that make our customers even more successful. Beyond the strategic and technology fit, we believe our companies' core values, which include innovation, trust, transparency, and most importantly customer success, are in perfect alignment and offer an exciting foundation upon which we can continue building the industry's smartest Marketing Cloud."
The merger will allow Salesforce to enhance their segmentation and targeting capabilities to upgrade marketing objectives. Krux adds billions of new signals to Salesforce, enabling companies to be even smarter about their current and prospective customers, empowering the digital business to deliver relevant and valuable customer experiences across a wide range of touchpoints. Perhaps the biggest benefit of this acquisition for Salesforce is that Krux brings with them an expansive Data Management platform, and could play a large role in intelligence given recent efforts in the development of the company's Einstein machine learning framework.
The acquisition is expected to go official in the company's 4th quarter ending in January 2017.

Latest posts by Timothy King
(see all)