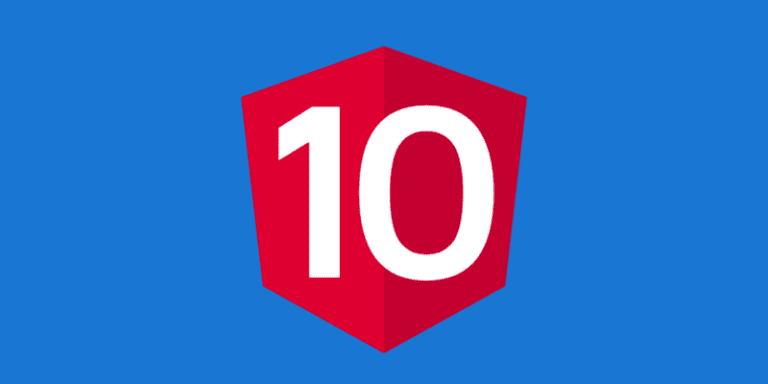 These providers have recently been named major players in cloud database management systems for 2021 by analyst house Gartner, Inc.
While the cloud DBMS market is now new, what is new, according to Gartner's client inquiry service, is the growth in cloud revenue, the percentage of revenue in the cloud versus overall DBMS revenue, and the decreasing interest in on-prem products. There are also several major trends currently underway in this space, including multicloud, intercloud and hybrid cloud, flexible pricing models and financial governance, open-source software, serverless and cloud object stores multimode versus "best-fit engineered" dbPaaS, and cloud data ecosystems.
The following providers have recently been named leaders in the 2021 Gartner Magic Quadrant for Cloud Database Management Systems. The report, which highlights and scores the top products in the industry, features these tools as being cornerstones in the space. Each provider's market share and product portfolios differ, which is what makes them interesting to the wider audience of data consumers. Niche and emerging vendors can only hope to replicate the kind of market presence that these providers have earned over a sustained period of time. Here we provide a brief blurb about each and links to product details so you can learn more.
Amazon Web Services (AWS) offers Amazon Redshift, a fully managed, petabyte-scale data warehouse that analyzes data using an organization's existing analytic software. Redshift's data warehouse architecture allows users to automate common administrative tasks associated with provisioning, configuring, and monitoring cloud data warehousing. Backups to Amazon S3 are continuous, incremental and automatic. Redshift also includes Redshift Spectrum, allowing users to directly run SQL queries against large volumes of unstructured data without transforming.
Microsoft offers an array of data management products, including those for analytics, data governance, and even data virtualization. Its SQL Server solution provides data warehousing for both on-prem and cloud deployments, as well as an in-memory database. Microsoft allows organizations to access, store, and analyze any kind of data and even offers fully-managed Hadoop and Spark. The company is one of the major players in the overall big data marketplace, with top-ranked tools in business intelligence and data integration.
Oracle's suite of data management capabilities allows users to manage both traditional and new data sets on its cloud platform. The company also offers an autonomous data warehouse cloud with more than 2,000 SaaS applications. The platform runs the gamut of big data functionality, with support for data integration and analytics as well. Its other data management offerings include Oracle Big Data Cloud, Oracle Big Data Cloud Service, Oracle Big Data SQL Cloud Service, and Oracle NoSQL Database.
Google offers a fully-managed enterprise data warehouse for analytics via its BigQuery product. The solution is serverless and enables organizations to analyze any data by creating a logical data warehouse over managed, columnar storage, and data from object storage and spreadsheets. BigQuery captures data in real-time using a streaming ingestion feature, and it's built atop the Google Cloud Platform. The product also provides users the ability to share insights via datasets, queries, spreadsheets and reports.
Snowflake offers a cloud data warehouse built atop Amazon Web Services. The solution loads and optimizes data from virtually any source, both structured and unstructured, including JSON, Avro, and XML. Snowflake features broad support for standard SQL, and users can do updates, deletes, analytical functions, transactions, and complex joins as a result. The tool requires zero management and no infrastructure. The columnar database engine uses advanced optimizations to crunch data, process reports, and run analytics.
SAP offers its data management capabilities on a single platform. SAP HANA allows users to collect and combine all types of data in-real time, as well as enhance data governance, monitoring, and orchestration. Users can also create a unified view of data with smart data integration that enables advanced applications and data management. The platform is flexible and can be deployed on-prem, in the cloud or via hybrid deployments. HANA is an in-memory tool with fast data processing and advanced analytics with OLAP and OLTP processing.
IBM has data management products for virtually every enterprise use case. Its products can be deployed in any environment, and partnerships with some of the other top names in the marketplace make it an even more intriguing option for organizations with large workloads and expansive data jobs. IBM also offers its Informix database that can integrate SQL, NoSQL/JSON, time series and spatial data.
Alibaba offers a cloud platform with broad focus on operational and analytical databases. The vendor also offers an impressive range of cloud-based services. Alibaba touts multiple solutions for a growing list of data-based use cases. Several of its products were developed in-house as web-scale cloud products. Although sometimes a major strength, its overlapping product lines can still sometimes be a source of confusion for potential buyers and practitioners.
Teradata offers a broad spectrum of data management solutions that include database management, cloud data warehousing, and data warehouse appliances. The company's product portfolio is available on its own managed cloud and on Amazon Web Services and Microsoft Azure. Teradata provides organizations the ability to run diverse queries, in-database analytics, and complex workload management.
Databricks offers a unified analytics platform that allows users to prepare and clean data at scale and continuously train and deploy machine learning models for AI applications. The product handles all analytic deployments, ranging from ETL to model training and deployment. It is also available as a fully managed service on Microsoft Azure and Amazon Web Services.