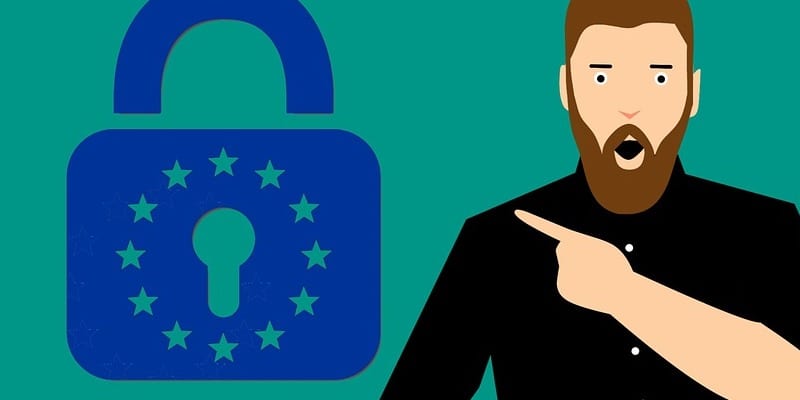 According to new research from data integration solution provider Talend, 70 percent of global organizations are failing to address requests made from individuals seeking to obtain a copy of their personal data within one month as required by GDPR (General Data Protection Regulation). Interestingly enough, just 35 percent of Europe-based companies polled provided data whereas roughly 50 percent of those outside Europe are complying with the directive.
GDPR is a regulation that requires companies to protect the personal information of citizens living within the European Union. The law applies to businesses that reside in Europe, as well as those that exist elsewhere but do business with European entities. The regulation defines 'personal data' as any information relating to an individual.
More than three-in-four retail organizations have failed to comply with the measure, while financial services firms managed to respond to only half of their requests for personal data within the one-month time-frame. Talend seems to believe that this in large part has to due with the fact that a larger share of the organizations in these verticals are still utilizing legacy systems, making it more difficult to comply with GDPR.
This checks out, as those organizations in the streaming services, mobile banking, and technology-oriented businesses responded to requests within the time limit at a much higher rate. In this way, it is evident that digital service organizations are more agile when it comes to complying with the regulation. However, only 22 percent of organizations responded to requests on time. 65 percent of companies took more than ten days to respond, with the average response time being 21 days.
A study commissioned by data automation provider Openprise earlier this year found that more than 75 percent of organizations were completely unprepared for GDPR. The company polled more than 500 Dreamforce conference attendees in San Francisco, and although the event was in November 2017, it speaks to widespread preparedness issues among enterprise organizations. Four months into the GDPR era and it doesn't seem like much has changed.

Latest posts by Timothy King
(see all)