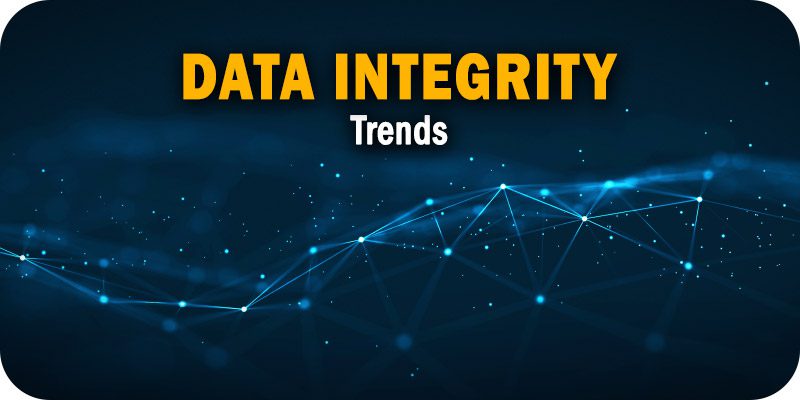 This is part of Solutions Review's Premium Content Series, a collection of contributed columns written by industry experts in maturing software categories. In this submission, Precisely's Emily Washington outlines the essential data integrity trends to watch out for in 2023.

With global data creation projected to grow to more than 180 zettabytes by 2025, it's not surprising that more organizations than ever are looking to harness their ever-growing datasets to drive more confident decisions. In fact, a recent study from 451 Research shows that nearly 79 percent of businesses report data will be more important to their organization's strategic decision-making over the next 12 months.
The same research also highlighted that, for many businesses, the motivation to be data-driven has started to shift – moving away from more typical quarterly metrics such as increasing sales or lowering costs, to instead focus on challenges around ensuring long-term resiliency. The study showed that the top three motivations called out by business leaders were "improving/automating business processes" (40 percent), "increasing agility of decision-making" (40 percent), and "enhancing customer service and engagement" (39 percent). The findings point to a new set of priorities for businesses as they seek to navigate the uncertain economic times, and changing markets that lie ahead.
So how should companies ensure they are able to make agile, and more confident, decisions in 2023 and beyond? The answer lies in fueling strategic decision-making with trusted data – leveraging high-integrity data that is consistent, accurate, and contextual. With this in mind, below are some of the top trends for data-driven decision-making we can expect to see over the next 12 months.
Essential Data Integrity Trends for 2023
Sophisticated Data Initiatives Increase Data Quality Challenges
Data quality has always been a top concern for businesses, but now the use cases for it are evolving. Organizations are increasingly taking steps towards cloud transformation, modernizing their data environments to support advanced analytics and drive more powerful decision-making. The pandemic also drove greater demand for self-service models, which allowed more users across the business to leverage data-driven insights but also made it much harder to spot data quality issues as they occur.
As data initiatives become more sophisticated, organizations will uncover new data quality challenges. Requirements for data to be more easily accessible at even faster rates will continue to grow in 2023, and organizations will need to adapt their data quality practices to keep pace with the demand for new modern use cases.
Data Observability Enables Proactive Data Management
As challenges with data quality increase, companies will start to become more agile in their approach to ensuring the health of their data. We are already seeing that many businesses are turning to data observability to proactively discover issues impacting the reliability of data – meaning bad data can be stopped in its tracks before it has a chance to negatively impact decision-making.
The best data observability tools use advanced technology to apply machine learning intelligence, watching for patterns in enterprise data and alerting data stewards whenever anomalies crop up. It enables business users to proactively address potential problems as they happen, resulting in healthier data pipelines, more productive teams, and happier customers.
Organizations Invest in Enterprise-Wide Data Governance
Data governance has historically been viewed as a necessary tool to help drive regulatory compliance or policy management. But as organizations increasingly seek to drive advanced analytics initiatives, and get more sophisticated in how they derive business insights, the role of data governance has evolved significantly. Many businesses now cite faster access to relevant data, and higher quality of data and insights, as being the top benefits of data governance initiatives.
2023 will continue to see a major shift in organizations increasing their investment in business-first data governance programs. An enterprise-wide approach encourages a data-driven culture that is built upon collaboration and a better understanding of data. It drives more confident decisions, increases revenue, and promotes growth by boosting visibility, accountability, and utilization of an organization's data assets. A successful data governance strategy must build engagement, set the right priorities, and proactively motivate stakeholders throughout the organization to adopt sound data governance practices.
As we move into the new year, it's clear that organizations will need to build their resiliency – balancing the optimization of business processes with the continued delivery of great customer service. Agile decision-making will be key to staying ahead of the competition and navigating continued uncertainty in the market, but the ability to make confident decisions will rely on access to trusted data. Businesses who adopt a data integrity strategy will be able to fuel strategic decisions with data that is accurate, consistent and contextual, allowing them to thrive during the turbulent times ahead.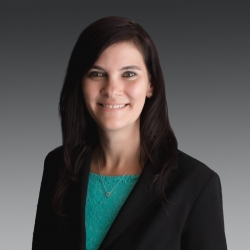 Latest posts by Emily Washington
(see all)