Waterline Data Unveils its Latest AI-Driven Data Catalog Software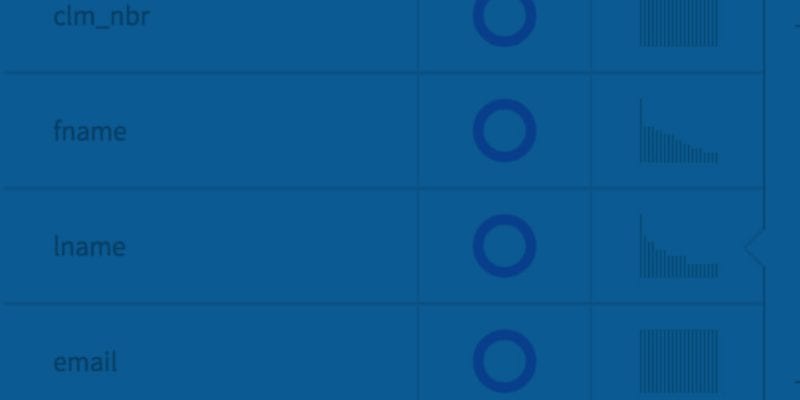 Waterline Data has announced the release of its newest AI-driven data catalog software. Version 5.0 helps organizations to connect, govern and rationalize data across cloud and on-prem platforms. The product takes advantages of Waterline Data's recently secured patent for Fingerprinting and automated tagging. Fingerprinting combines big data analytics, machine learning and human curation to automatically catalog data and data lineage.
The Waterline Data data cataloging product utilizes machine learning to discover and manage enterprise data. Fingerprinting works on the concept that a column of data has a distinctive signature that incorporates its technical metadata, content, format and context. It can identify what the data is, determine the other columns that share similar fingerprints, and connect the data to business terms or label it for discovery and analysis.
The AI-driven data catalog allows business analysts to create a combined data asset by pulling data from different systems and formats and publishing them as reusable Data Objects. It also enables them to find joinable assets that contain the data they are interested in and test possible join options even for data from different systems that have never been joined before.
A new rationalization dashboard provides the ability for users to identify security and privacy risks for cleaner searches and healthier data volumes. The dashboard identifies redundant data to help guide users to the approved master version, while also identifying copies that are no longer identical. There's a new Business Rules Engine as well, that creates consistent data governance rules that can be applied to all data regardless of platform, format or schema naming conventions.
In a statement to the media, the company's CEO Kailash Ambwani said: "We are now continuing our tradition of innovation by being the first to introduce modern day rationalization, data objects and the rule-based engine for compliance, data quality and tagging that bring the power of data cataloging to even greater heights."
Solutions Review recently named Waterline Data to our list of 4 Machine Learning Data Catalog Vendors to Watch in 2019.