IT news and analysis outlet CRN recently released its inaugural 2020 Storage 100, a vendor listing that identifies the solution providers that are innovating in the space. The list is broken down into four distinct technology categories, including data management, data protection, software-defined storage, and storage component vendors.
CRN has gone ahead and published the Coolest Software-Defined Storage Vendors included in the list via an interactive slideshow. At Solutions Review, we track the solution providers that have the biggest impact on the enterprise. As such, we've read through CRN's complete rankings, available here, and plucked the 5 top software-defined storage companies we think matter most. For an even deeper breakdown of the top data storage solutions, consult our Buyer's Guide for Data Storage.
Note: companies are listed in alphabetical order.
Caringo offers object-based technology for accessing, storing, and distributing unstructured or file-based data. The vendor's flagship product, Caringo Swarm, provides private cloud storage that enables users to deploy storage clusters without being locked into proprietary hardware. In addition to data storage, the provider offers enterprise IT, medical, high-performance computing, and media and entertainment solutions. Caringo's storage platform is available via private, public and hybrid cloud environments. Users also have the ability to scale on-prem with a mix of x86 hardware.
Cloudian is an independent provider of object storage systems, offering S3 compatibility along with a partnership ecosystem. Additionally, the provider's data fabric architecture allows enterprises to store, find, and protect object and file data across sites. Cloudian is recommended as a target for enterprise backup solutions and data tiering. It is also frequently used as an archive for rich media and video surveillance. Though its file service implementation is still growing and not fully integrated, Cloudian works well with object-based workloads. The provider is also expanding its integration by qualifying HyperStore as a target for third-party backup, data management, and cloud gateway products.
Pure Storage is an all-flash enterprise storage provider that enables broad deployment of flash in data centers. The vendor's platforms accelerate random I/O-intensive applications such as server virtualization, desktop virtualization (VDI), database (OLTP, rich analytics/OLAP, SQL, and NoSQL), and cloud computing. Pure Storage also enables users to adopt next-generation technologies, including artificial intelligence and machine learning, to maximize the value of their data. The provider's solution is recommended for use cases such as artificial intelligence and machine learning, real-time analytics, life sciences, HPC, and rapid restore data protection workloads.
Qumulo is an enterprise data storage startup whose solutions are available on Qumulo storage servers, on hardware from companies such as Dell and HPE, and natively on AWS in the public cloud.  The provider was formed by professionals from Isilon Systems, Adobe, and Wily Technology. The vendor offers Qumulo File Fabric (QF2), a scale-out NAS tool that runs on-prem and in the public cloud, as well as preintegrated Qumulo Core appliances. Qumulo's software is available on the AWS Marketplace, third-party hardware, and standard hardware that the company sells direct to consumers.
Scality is a venture-backed software provider that delivers large-scale storage management and infrastructure solutions. The vendor's flagship solution is called RING, and makes x86 servers scale to hundreds of petabytes and billions of objects. RING has an end-to-end parallel architecture and a patented object storage core that increases availability and durability. The platform integrates with applications through standard storage protocols such as NFS, S3, OpenStack Swift, and Cinder. Scality offers its services to telecommunications and media companies throughout the United States, Europe, and Japan.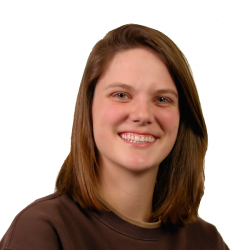 Latest posts by Tess Hanna
(see all)