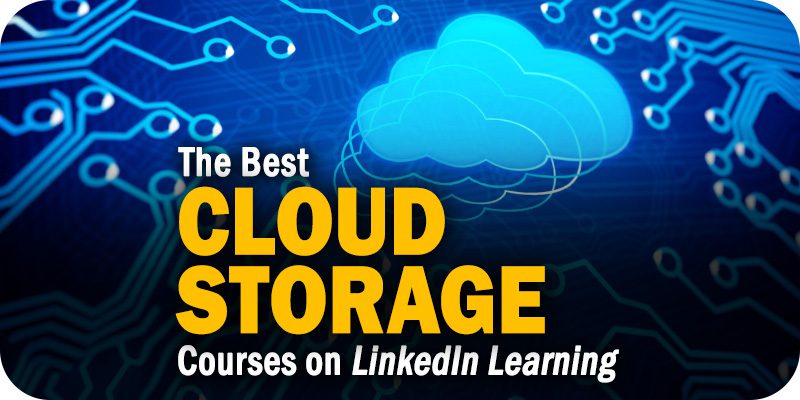 The editors at Solutions Review have compiled this list of the best cloud storage courses on LinkedIn Learning that IT professionals should consider if they're looking to grow their skills.
Cloud storage services have gained popularity over the years due to their increased scalability. In recent years, concerns regarding accessibility, security, and data transfer rates in the public cloud fueled demand for hybrid and private cloud storage. Public cloud storage services are adaptable and enable users to store and sync their data to an online server. When data and files are stored in the cloud instead of a local drive, they are available on multiple devices, allowing users to access and modify files from different computers and mobile devices. Additionally, cloud data storage can function as a backup system for hard drives.
With this in mind, the editors at Solutions Review have compiled this list of the best cloud storage courses on LinkedIn Learning to consider taking. The platform is perfect for those looking to take multiple courses or acquire skills in areas, or for those who want the most in-depth experience possible through access to LinkedIn Learning's entire course library or learning paths. In sum, LinkedIn Learning offers training in more than 13 distinct categories with thousands of modules. This list of the best cloud storage courses on LinkedIn Learning below includes links to the modules and our take on each.
Note: Courses are listed in no particular order.
The Best Cloud Storage Courses on LinkedIn Learning
OUR TAKE: David Linthicum leads this intermediate-level course. He gives an overview of different breach scenarios related to cloud security, cloud compliance services, and cloud encryption, among other concepts.
Description: Storage is one of the most widely utilized cloud-computing services. Companies are eager to take advantage of object-based storage with unlimited scalability—and IT professionals are the ones who need to make it work. This course covers the basics of cloud storage, including storage planning, budgeting, and security. Instructor David Linthicum demos account creation and management with Amazon Web Services, but the lessons are high level and applicable to almost any cloud solution. Learn about file, block, and object storage; explore planning and requirements gathering; and review three practical use cases for cloud storage, including one featuring logging and other storage management subsystems.
OUR TAKE: This course from Mark Johnson is directed at cloud storage beginners. Johnson draws on his experience as a Google Cloud Solutions Architect and Google Developer expert.
Description: Google Cloud remains in the top three cloud platforms, and storage remains a high priority for individuals and businesses. In this course, instructor Mark Johnson covers the fundamentals of storage on the Google Cloud platform (GCP). Mark begins with an overview of object storage on GCP. He dives into both relational and non-relational databases, with useful explanations and demos. During the course, Mark addresses GCP services like Firestore, Bigtable, and Cloud Spanner. He wraps up with an introduction to data warehousing and analytics.
OUR TAKE: Cloud architect and Microsoft Certified Trainer, Charbel Nemnom guides students through this course. This training is aimed at intermediate-level students and can be completed in just over two hours.
Description: Azure Storage is a Microsoft cloud storage solution for modern data storage scenarios. Azure Storage offers a massively scalable object store for data objects, a file system service for the cloud, a messaging store for reliable messaging, and a NoSQL store. This course gives a broad level of knowledge on the overall landscape of Azure Storage, as well as an introduction to all the concepts. Instructor Charbel Nemnom focuses on providing hands-on knowledge to employ and manage data storage strategies on Azure effectively, and the latest and greatest features of Azure storage has to offer for IT professionals and developers. In particular, you can explore Azure Blob Storage, Azure Files, and Azure Queues, as well as security, import and export, and backup services for Azure Storage. By the end of the course, you'll have everything you need to build and manage your own Azure Storage solutions.
OUR TAKE: This course from Brandon Rich covers a range of topics, including data lifecycle configuration, RDS backup and recovery, and how to work with Amazon Elastic Block Store volumes. This class is targeted at intermediate-level learners.
Description: Amazon Web Services offers solutions that are ideal for managing data on a sliding scale—from small businesses to big data applications. This course teaches system administrators the intermediate-level skills they need to successfully manage data in the cloud with AWS: configuring storage, creating backups, enforcing compliance requirements, and managing the disaster recovery process. The training can also be used as preparation for the Data Management domain within the AWS Certified SysOps Administrator exam.
OUR TAKE: Lynn Langit leads this advanced course covering cloud computing, AWS, and cloud storage. Langit explores design approaches to scaling data, data storage, and applications, among other subjects.
Description: Discover how to properly scale applications on the Amazon ecosystem. This course shows IT pros how to use AWS network and data storage design scalability services, techniques, and tools. Throughout the course, instructor Lynn Langit covers scaling networks around server-based and serverless application architectures, as well as scaling files and data. Learn how to use migration tools such as Server Migration Service, explore scaling considerations for hybrid scenarios, and review how best to scale common architectures. This course can also prepare you for the Network Design domain in the AWS Certified Solutions Architect – Professional exam.
OUR TAKE: Instructor Tom Carpenter is the CTO of Certified Wireless Network Professionals. Carpenter uses his expertise to outline monitoring storage security and performance, as well as how to be hands-on with FSx file storage.
Description: Earning the AWS Certified Solutions Architect – Associate (SAA-C02) certification validates your ability to architect and deploy applications on AWS technologies—which, in turn, can set you apart from others in your field. This course is part of a nine-part series that's been completely updated for the March 2020 version of the qualifying exam. Tom Carpenter goes over the fundamentals of AWS storage design, covering key services AWS professional needs to know about. After providing an overview of the different storage services offered by AWS, he delves into Amazon Simple Storage Service (S3)—the primary file or object storage service in AWS—covering basic S3 storage and management concepts. He also discusses additional AWS storage services, including Glacier, Elastic Block Store (EBS), Elastic File System (EFS), and FSx.
Solutions Review participates in affiliate programs. We may make a small commission from products purchased through this resource.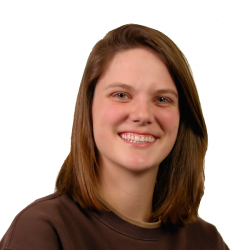 Latest posts by Tess Hanna
(see all)