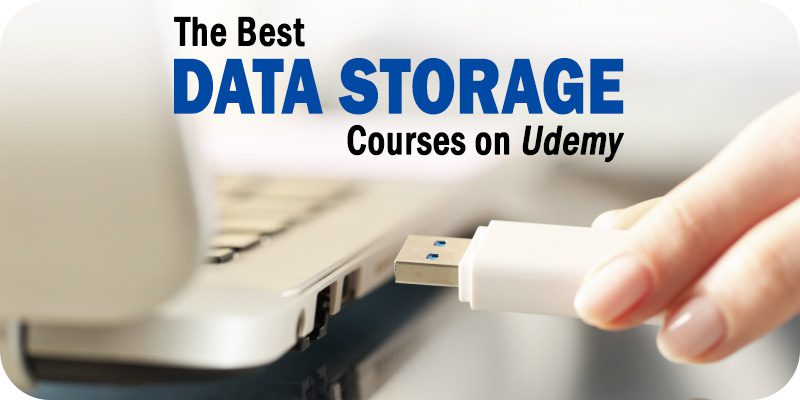 The editors at Solutions Review have compiled this list of the best data storage courses on Udemy to consider taking.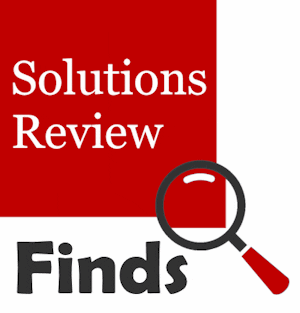 Enterprise data storage is a centralized repository for information, which commonly offers data management, protection, and sharing functions. Because enterprises handle massive amounts of business-critical data, storage systems that are highly scalable, offer unlimited connectivity and support multiple platforms would benefit them the most. There are multiple approaches to data storage to choose from, including Storage Area Networks (SANs), Network-Attached Storage (NAS), Direct-Attached Storage (DAS), and cloud storage. The importance of data storage is underlined by the exponential generation of new data and the proliferation of Internet of Things (IoT) devices.
With this in mind, we've compiled this list of the best data storage courses on Udemy if you're looking to grow your skills for work or play. Udemy is one of the top online education platforms in the world with more than 130,000 courses, expert instruction, and lifetime access that allows you to learn on your own schedule. This list of the best disaster recovery courses on Udemy below includes links to the modules and our take on each.
Note: Data Storage courses on Udemy are listed in no particular order.
The Best Data Storage Courses on Udemy
OUR TAKE: In this course, students learn about the data lifecycle and architecture around data lakes, as well as the five layers of security to protect data lakes. This class is aimed at Microsoft Azure data engineers, database administrators, and data analysts among others.
Description: Azure Data Lake Storage Gen2 (ADLS) is a cloud-based repository for both structured and unstructured data. For example, you could use it to store everything from documents to images to social media streams. The most effective way to do big data processing on Azure is to store your data in ADLS and then process it using Spark (which is essentially a faster version of Hadoop) on Azure Databricks. In this course, you will follow hands-on examples to import data into ADLS and then securely access it and analyze it using Azure Databricks and Azure HDInsight. You will also learn how to monitor and optimize your Data Lake Storage.
OUR TAKE: Joseph Holbrook guides students through this course about understanding cloud storage and data services. Upon completion of this course, users will know how to set up a Cloud SQL Instance, as well as migrate from AWS S3 to cloud storage.
Description: During this course, we will cover storage requirements around the Google Cloud Platform which has your enterprise covered. GCP offers object storage for different needs and price points as well as managed MySQL and globally scalable NoSQL databases. GCPs archival storage provides industry-leading pricing with the performance of disc.
OUR TAKE: In this course created by Srinidhi Ranganathan and Saranya Srinidhi, students will gain an understanding of theoretical concepts of data security, data recovery, and storage hacking. No technical skills are needed for this course, but a basic understanding of the IT industry would be helpful.
Description: This tenth incredible course part of the super-series "MBA in Programming and Trending Technologies" will teach you concepts on Data Security, Data Recovery, and Storage Hacking to the maximum. The concept of data recovery involves procedures to actually recover the deleted items – which is like magic. We will also look at tools from a theoretical and also practical perspective in all these areas, covering a special outlook on the concept of storage hacking.
OUR TAKE: This course, created by Alperen Talaslioglu explores the basics of Client-Side data storage. Upon completion of the training, students will be able to build Advanced HTML5 Web Applications.
Description: In today's world, an ideal and experienced web developer has to benefit from the power of these modern and edge technologies. In this course, we will cover all of the key points of the Client-Side Data Storage topic together. This course is a best chance for whom is willing to learn this edge technology or improve personal skills set. Every topics are comprehensively explained with examples and projects.
OUR TAKE: Gabriel Avramescu guides students through this course aimed at explaining the advantages of having a personal cloud. Additionally, students will learn how to create a Dropbox "clone" stored on their own server.
Description: This course is all about cloud. I will teach you in a few simple steps how to create your own personal and secure cloud, at home or at your place of work. The only storage limit is your hard drive, and even so you can extend it easily using network shares or integrate it with already owned commercial clouds. All you need is a spare computer or Raspberry Pi or an Internet connection. You can even build it as a virtual machine on your desktop at home.
OUR TAKE: This course, created by Omar Belal is targeted at beginner IT administrators, storage administrators, network engineers, and computer engineers. Before taking this class, students should have a basic understanding of networks.
Description: Synology is interested in a lot of security and storage solutions, and as a person in the world of information technology, you are required to be aware of all the special details in Synology products, where you must know what is RAID and how to divide files on Synology storage. This is what we will offer you in this wonderful and distinctive course.
Solutions Review participates in affiliate programs. We may make a small commission from products purchased through this resource.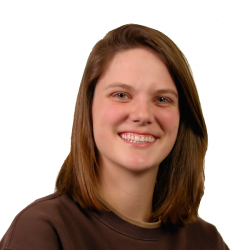 Latest posts by Tess Hanna
(see all)