Solutions Review editors highlight the most prominent data storage solution providers from the new 2021 CRN Data 100.
IT news and analysis outlet CRN recently released its 2021 Big Data 100, a ranking of prominent big data technology vendors that solution providers should be aware of. The list is made up of established and emerging big data technology vendors. The list is broken down into five distinct product categories that include business analytics, database systems, data management and integration tools, big data systems and platforms, and data science and machine learning tools. 
Though the Big Data 100 is aimed at highlighting big data vendors for the purposes of solution provider partnering, Solutions Review is most interested in highlighting the vendors that offer unique products and platforms for enterprise organizations. As such, we've read through's CRN's complete rankings, available here, to analyze the trending data storage companies we think matter most. For an even deeper breakdown of data storage platforms, consult our Buyer's Guide.
Amazon Web Services
Amazon Web Services (AWS) offers a range of IT infrastructure services to enterprises. In addition to storage, the provider's solutions and products include cloud computing, compute, networking, content delivery, databases, analytics, application services, backup, and archive.  AWS provides a variety of cloud storage solutions, such as Amazon Elastic Block Store (Amazon EBS), Amazon Simple Storage Service (Amazon S3), and AWS Backup, among others. Users are enabled to select from object, block, and file storage services as well as cloud data migration options when selecting their solution. The vendor's various platforms also support both application and archival compliance requirements.
Dell Technologies
Dell enables digital transformation through hybrid cloud and big data solutions built on a data center infrastructure that brings together converged infrastructure, servers, storage, and cybersecurity technologies. The provider's featured solution, Dell EMC Unity XT, offers multi-cloud enablement and an NVMe-ready design. Users are enabled to support virtualized applications, deploy unified storage, and address Remote-Office-Branch-Office requirements. The platform's Unisphere management GUI also allows users to easily configure and manage storage. The vendor also offers file and object storage solutions. Dell EMC also recently released its PowerScale solution for unstructured data.
Google Cloud
The Google Cloud Platform gives developers the ability to build, test, and deploy applications on Google's infrastructure. The vendor provides computing, storage, and application services for web, mobile, and back end solutions. The Google Cloud Platform (GCP) offers a range of object storage services, block storage for VMs, and file storage for applications. Additionally, GCP provides archive services, cloud storage for managed MySQL and NoSQL databases, and data transport services. The strength of Google's cloud storage offerings lies in its availability and network performance.
Hewlett Packard Enterprise
Hewlett Packard Enterprise (HPE) is an industrial technology company with a portfolio that includes cloud, data centers, and workplace applications, among others. The vendor also offers an advanced intelligent AIOps data platform based on InfoSight. HPE's storage portfolio is comprised of HPE Primera, Nimble Storage, 3PAR, and XP series. Nimble Storage is positioned as a midrange storage array, whereas the HPE Primera product line is a high-end storage array targeting Tier 1 mission-critical workloads. HPE recently added support for NVMe media and peer persistence on HPE Primera, as well as SCM support on Nimble Storage.
Hitachi Vantara
Hitachi Vantara assists enterprises with storing, enriching, activating, and monetizing their data. The provider offers four solutions under the umbrella of object storage, namely, Hitachi Content Platform (HCP), HCP Anywhere, Hitachi Data Ingestor (HDI), and Hitachi Content Intelligence. Each provides object storage, file synchronization, sharing, end-user data protection; a cloud file gateway; and search and analytic insights. The vendor is a wholly–owned subsidiary of Hitachi, Ltd., and also offers backup and disaster recovery solutions.
IBM
IBM offers a wide range of technology and consulting services, including predictive analytics and software development. The provider offers a range of storage options, including flash storage, Software-Defined Storage (SDS), data protection software, hybrid storage arrays, Storage Area Networks (SAN), and tape storage. Through these products, IBM's solutions support hybrid cloud storage, converged infrastructure, and virtual infrastructure. Additionally, the platforms allow for storage for blockchain, artificial intelligence, private cloud, and SAP. 
Microsoft
Microsoft is a multinational company that develops, manufactures, licenses, supports, and sells various software services and products. The vendor offers enterprise tools through Microsoft Azure, including virtual machines, cloud storage, application service, and cloud backup. Microsoft's Azure Stack HCI platform integrates on-prem and an edge service into the Azure Cloud. Azure Stack HCI is offered as a subscription-based, cloud-managed platform, and is based on the version of Hyper-V and the HCI stack used in the Azure Cloud. The platform also offers common management with the Azure Cloud Platform and the ability to use Azure cloud services.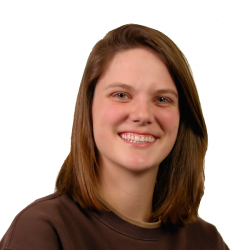 Latest posts by Tess Hanna
(see all)