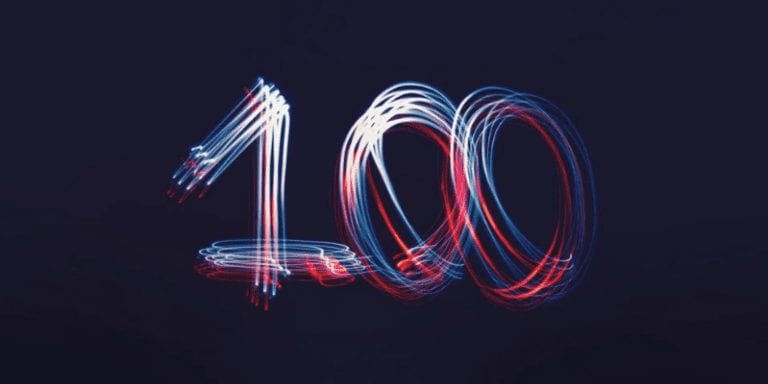 IT news and analysis outlet CRN recently released its 2021 Cloud 100, a ranking of prominent cloud computing vendors that solution providers should be aware of. The list is made up of established and emerging cloud technology vendors. The list is broken down into five distinct product categories that include cloud infrastructure, monitoring and management, security, software, and storage. Though the Cloud 100 is aimed at highlighting software vendors for the purposes of solution provider partnering, Solutions Review is most interested in highlighting the vendors that offer unique products and platforms for enterprise organizations. As such, we've read through CRN's complete rankings, available here, to analyze the trending cloud storage providers we think matter most. For an even deeper breakdown of data storage software, tools, vendors, and platforms, consult our popular Buyer's Guide.
Alibaba Cloud
Alibaba Cloud provides scalable cloud computing and data management services. The vendor's offerings are available on a pay-as-you-go basis and include relational databases, big data processing, Anti-DDoS protection, and content delivery networks in addition to data storage. Alibaba's offerings include object, block, and file storage, as well as a cloud storage gateway software appliance. In recent years, Alibaba Cloud has enhanced its cloud storage functionality through artificial intelligence, which positions the provider as a good fit in the image and video recognition markets.
Amazon Web Services
Amazon Web Services (AWS) offers a range of IT infrastructure services to enterprises. In addition to storage, the provider's solutions and products include cloud computing, compute, networking, content delivery, databases, analytics, application services, backup, and archive.  AWS provides a variety of cloud storage solutions, such as Amazon Elastic Block Store (Amazon EBS), Amazon Simple Storage Service (Amazon S3), and AWS Backup, among others. Users are enabled to select from object, block, and file storage services as well as cloud data migration options when selecting their solution. The vendor's various platforms also support both application and archival compliance requirements.
Cisco Systems
Cisco's hardware, software, and service offerings are designed to provide easy access to information from any location, at any time. The vendor's hyperconverged infrastructure tools are based around its HyperFlex product line. The platform is available in a variety of configurations, such as HyperFlex Hybrid Nodes, which is aimed at hosting general-purpose workloads. Additionally, Cisco offers HX220c M5, HX240c M5, and the large form-factor version of the HX240c. Cisco HyperFlex is also enhanced with Intersight, a cloud-based SaaS solution that delivers predictive failure analysis, proactive problem-solving, and remote edge deployment and management for HyperFlex Edge.
Dell Technologies
Dell EMC enables digital transformation through hybrid cloud and big data solutions built on a data center infrastructure that brings together converged infrastructure, servers, storage, and cybersecurity technologies. The provider's VxRail appliances are based on VMware's Virtual Storage Area Network (vSAN) technology. Additionally, Dell EMC provides a VMware Cloud Foundation designed as a turnkey hybrid cloud platform for businesses that want to run Kubernetes at cloud scale. The vendor also provides HCI software for organizations that have standardized around Microsoft technologies, as well as a Microsoft Azure Stack HCI system.
Google Cloud
The Google Cloud Platform gives developers the ability to build, test, and deploy applications on Google's infrastructure. The vendor provides computing, storage, and application services for web, mobile, and back end solutions. The Google Cloud Platform (GCP) offers a range of object storage services, block storage for VMs, and file storage for applications. Additionally, GCP provides archive services, cloud storage for managed MySQL and NoSQL databases, and data transport services. The strength of Google's cloud storage offerings lies in its availability and network performance.
Hewlett Packard Enterprise
Hewlett Packard Enterprise (HPE) is an industrial technology company with a portfolio that includes cloud, data centers, and workplace applications, among others. The vendor differentiates itself from its HCI competitors through its Nimble disaggregated HCI (dHCI) platform. The solution enables IT professionals to scale storage and compute resources independently of each other, helping their businesses to circumvent wasteful spending. Nimble Storage dHCI is a good fit for organizations that need to support applications with unpredictable data growth, and applications that need a high level of data resiliency or storage performance.
IBM
IBM offers various technology and consulting services, including predictive analytics and software development. The provider offers a range of storage options, including flash storage, Software-Defined Storage (SDS), data protection software, hybrid storage arrays, Storage Area Networks (SAN), and tape storage. IBM Spectrum Scale is the vendor's file system product, which runs on-prem and in public clouds. Its object storage offering, Cloud Object Storage (COS), supports a range of workloads, including IBM Cloud Blocks Storage and IBM Cloud File Storage, and also runs on-prem and in the IBM Cloud. IBM COS recently added higher-performance appliances, as well as certified new third-party servers.
Microsoft
Microsoft is a multinational company that develops, manufactures, licenses, supports, and sells various software services and products. The vendor offers enterprise tools through Microsoft Azure, including virtual machines, cloud storage, application service, and cloud backup. Microsoft's Azure Stack HCI platform integrates on-prem and an edge service into the Azure Cloud. Azure Stack HCI is offered as a subscription-based, cloud-managed platform, and is based on the version of Hyper-V and the HCI stack used in the Azure Cloud. The platform also offers common management with the Azure Cloud Platform and the ability to use Azure cloud services.
Nutanix
Nutanix provides cloud software, compute and storage infrastructure, and hyperconverged infrastructure solutions for implementing enterprise virtualization without complex and expensive network storage, whether it is SAN or NAS.  Nutanix HCI software and services are supported in Nutanix Clusters, delivering hybrid cloud infrastructure, management, and operations from a unified console. The platform also supports multiple hypervisors and covers a range of use cases through integrated native storage services, database management, application life cycle management, microsegmentation, backup, and disaster recovery services. Additionally, Nutanix recently raised $750 million from Bain Capital Private Equity.
Oracle
Oracle offers a broad range of enterprise IT solutions, including SaaS, PaaS, and IaaS platforms. The Oracle ZFS Storage Appliance ZS7-2 is engineered to provide integration with the Oracle Database and Oracle Cloud Infrastructure. The appliance is available in all-flash and hybrid configurations. Oracle's appliances are also typically deployed alongside Oracle-engineered systems such as Oracle Private Cloud Appliance and Oracle Exadata. Oracle Cloud Infrastructure Storage is suited to organizations using Oracle databases, enterprise applications, and cloud services that have cloud storage capacity needs. Additionally, the Oracle ZFS Storage Appliances support block, file, and object protocols.
Rackspace
Rackspace provides hybrid cloud-based services, Infrastructure as a Service (IaaS), and web hosting. The vendor is primarily a web hosting and managed service provider offering OpenStack-based public cloud services, but it has shifted its strategy to being a managed service provider across a range of public clouds, rather than focusing on its own native cloud storage services. In regards to storage, Rackspace offers Cloud Files and Cloud Block Storage. The vendor's public cloud services are offered in data centers in the central and eastern U.S., the U.K., Australia, and Hong Kong.
Red Hat
Red Hat is a software provider that offers open-source software products to the enterprise community. Red Hat provides Red Hat Ceph Storage and Gluster Storage. Ceph Storage supports block, object, and file storage access, whereas Gluster Storage is a file product. Ceph Storage also supports the underlying storage for Red Hat OpenShift Container Storage (OCS) and Red Hat Hyperconverged Infrastructure for Cloud. Ceph is recommended for content delivery and hybrid cloud, while Gluster is suited for backup, archiving, home directories, and rich media. The provider offers a multi-cloud gateway, automation, back-end storage, and installation utility.
VMware
VMware offers cloud and virtualization services that power complex digital infrastructure. The VMware vSAN primarily provides an HCI software platform as a component of an extensive portfolio that extends into virtual application management on-prem, at the edge, and in the cloud. VMware's HCI solution is comprised of VMware vSphere hypervisor, vSAN, NSX, and vRealize Suite. The provider has also expanded its HCI as a Service capabilities from AWS and IBM Cloud to give users the ability to run VMware HCI in six of the largest hyper-scale environments.