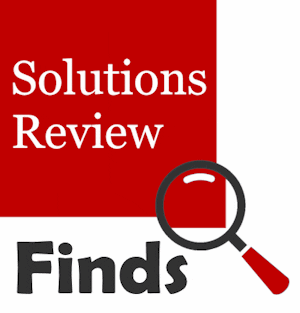 There are loads of free resources available online (such as Solutions Review's buyer's guides and best practices), and those are great, but sometimes it's best to do things the old-fashioned way. There are a few resources that can match the in-depth, comprehensive detail of a good book.
With this in mind, our editors have done the research for you, having reviewed many of these books. We've carefully selected the best enterprise data storage books based on relevance, popularity, review ratings, publish date, and ability to add business value. Below you will find a library of books from recognized leaders, experts, and technology professionals in the field. From cloud storage to solid-state arrays, these publications have something to offer even the most tenured data storage professional.
The Best Data Storage Books You Should Read
OUR TAKE: This book from Prachi S. Deshpande, Subjash C. Sharma, and Sateesh K. Peddoju is targeted at researchers and data storage professionals. The authors are an Associate Professor in Computer Engineering, a Khosla Annual Research Prize Award Winner, and a Professor at the Indian Institue of Technology Roorkee, respectively.
Description: This book analyses the various security threats in cloud computing. A host-based IDS (HIDS) using signature verification is developed and implemented for the concerned security issues. Further, owing to the vulnerability of distributed denial of service (DDoS) attacks in cloud computing, a network-based IDS (NIDS) is developed and implemented against such attacks. The performance of these IDS is verified in the Cloud scenario as well against the standard data set. Finally, a simple data storage and security model is developed and implemented for the Cloud computing scenario.
OUR TAKE: Richard S. Segall is a Professor of Computer & Information Technology in the College of Business at Arkansas State University. Segall guides readers through the challenges associated with the analysis, security, sharing, storage, and visualization of large and complex data sets.
Description: The Handbook of Research on Big Data Storage and Visualization Techniques is a critical scholarly resource that explores big data analytics and technologies and their role in developing a broad understanding of issues pertaining to the use of big data in multidisciplinary fields. Featuring coverage on a broad range of topics, such as architecture patterns, programming systems, and computational energy, this publication is geared towards professionals, researchers, and students seeking current research and application topics on the subject. 
OUR TAKE: Editors S. N. Piramanayagam and Tow C. Chong provide readers with an overview of emerging technologies, including heat-assisted magnetic recording and bit-patterned media recording. This title is an ideal reference for graduate students of beginners in the field of magnetic recording.
Description: Ever-increasing amounts of data storage on hard disk have been made possible largely due to the immense technological advances in the field of data storage materials. Developments in Data Storage: Materials Perspective covers the recent progress and developments in recording technologies, including the emerging non-volatile memory, which could potentially become storage technologies of the future. Featuring contributions from experts around the globe, this book provides engineers and graduate students in materials science and electrical engineering a solid foundation for grasping the subject.
OUR TAKE: This book from Shannon Bradshaw, Eoin Brazil, and Kristina Chodorow provides guidance for database developers, advanced configuration for system administrators, and use cases for a wide range of projects. After finishing the book, readers will know how to work with MongoDB, perform write operations, find documents, and create complex queries.
Description: Manage your data in a database system designed to support modern application development. The updated edition of this authoritative and accessible guide shows you the many advantages of using document-oriented databases, including how this secure, high-performance system enables flexible data models, high availability, and horizontal scalability.
OUR TAKE: This title from Greg Schulz delivers the foundational building blocks necessary to improve skills in a range of fields, including applications, cloud, and legacy systems. IT professionals, sales professionals, and support personnel may gain from checking out this book.
Description: Software-Defined Data Infrastructures Essentials provides fundamental coverage of physical, cloud, converged, and virtual server storage I/O networking technologies, trends, tools, techniques, and tradecraft skills. From webscale, software-defined, containers, database, key-value store, cloud, and enterprise to small or medium-size business, the book is filled with techniques, and tips to help develop or refine your server storage I/O hardware, software, and services skills. Whether you are new to data infrastructures or a seasoned pro, you will find this comprehensive reference indispensable for gaining as well as expanding experience with technologies, tools, techniques, and trends.
OUR TAKE: Author Nigel Poulton focuses on designing, implementing, and administering storage for today's organizations. His book covers virtualization, big data, cloud storage, security, and scalability.
Description: Whether you're preparing for the CompTIA Storage+ exam or simply seeking a deeper understanding of data storage networks, this Sybex guide will help you get there. This book covers data storage from the basics to advanced topics, and provides practical examples to show you ways to deliver world-class solutions. In addition, it covers all the objectives of the CompTIA Storage+ exam (SG0-001), including storage components, connectivity, storage management, data protection, and storage performance.
OUR TAKE: This title from David R. Matthews is aimed at anyone interested in data. Matthews has worked in the IT field since 1992 and is now doing consultant work with local governments and critical infrastructure to enhance their cyber response and resiliency capabilities.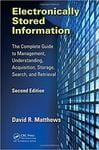 Description: This book explains the reasons you need to know about electronic data. It also gets into great detail about the how, what, when, and where of what is known in legal circles as electronically stored information (ESI). With easy-to-understand explanations and guidelines, this book provides the practical understanding you need to effectively manage the complex world of ESI. Whether you are an attorney, judge, paralegal, business manager or owner, or just one of the ever-growing population of computer users, you will benefit from the information presented in this book.
OUR TAKE: Daehee Kim, Sejun Song, and Baek-Young Choi cover a range of topics in this book, including network de-duplication and mobile de-duplication techniques with image or video.
Description: This book introduces fundamentals and trade-offs of data de-duplication techniques. It describes novel emerging de-duplication techniques that remove duplicate data both in storage and network in an efficient and effective manner. It explains places where duplicate data are originated, and provides solutions that remove the duplicate data. It classifies existing de-duplication techniques depending on size of unit data to be compared, the place of de-duplication, and the time of de-duplication.
OUR TAKE: This title, edited by Fei Hu, helps readers understand how to aggregate heterogeneous types of data from numerous sources, and then use efficient database management technology to store the Big Data. Additionally, readers will learn how to use cloud computing to share Big Data with large groups of people.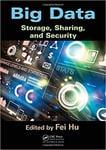 Description: Although there are already some books published on Big Data, most of them only cover basic concepts and society impacts and ignore the internal implementation details―making them unsuitable to R&D people. To fill such a need, Big Data: Storage, Sharing, and Security examines Big Data management from an R&D perspective. It covers the 3S designs―storage, sharing, and security―through detailed descriptions of Big Data concepts and implementations.
OUR TAKE: In this title, James Bernstein covers a range of topics, including the basics of cloud storage, DropBox, Microsoft OneDrive, Google One, iCloud, Amazon Drive, Box, pCloud, and Sync. Bernstein is also the founder of Online Computer Tips, a website that provides information about Windows, networking, hardware, and software.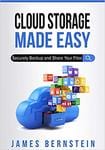 Description: Cloud Storage Made Easy was written to help you get an understanding of what cloud storage is and how its used. The focus of this book is to get you up to speed on the concepts of cloud storage and the most popular home and small business cloud storage platforms so you can make an educated choice as to what cloud storage service will work best for you.
OUR TAKE: This book from Greg Schulz covers information services delivery model options, metrics for efficient E2E IT management, server, storage, I/O networking, and data center virtualization. Additionally, Schulz outlines data protection for virtual, cloud, and physical environments.
Description: This much-needed reference brings together technology themes and topics that are converging in IT and data center environments for enabling effective information services, in a practical and hype-free manner. When it comes to IT clouds and virtualization, you must look before you leap. This book will help you address the questions of when, where, with what, and how to leverage cloud, virtual, and data storage networking as part of your IT infrastructure.
OUR TAKE: This title from EMC Education Services explores business continuity and security in physical and virtualized environments, as well as data de-duplication, unified storage, and continuous data protection. This edition also features a separate section on emerging areas of cloud computing.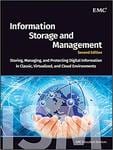 Description: This new edition of the unparalleled bestseller serves as a full training course all in one and as the world's largest data storage company, EMC is the ideal author for such a critical resource. They cover the components of a storage system and the different storage system models while also offering essential new material that explores the advances in existing technologies and the emergence of the "Cloud" as well as updates and vital information on new technologies.
OUR TAKE: This title from Nitin Kotwal is available as an e-book, as well as in video format as a part of a training course on 'Data Storage Network and Security.'
Description: This e-book is a small effort to provide some brief of different Data Backup and Replication methods, topologies and functional layout of these in a Storage Network.  This e-book has content for everyone, irrespective of expertise level, role and experience of an individual. It starts with brief introduction on Data backup and restoration process and further provides detail on different possible topologies for same. Similarly, this book also provides details on different local and remote replication methods available and functional workflow of each.
OUR TAKE: Tom White provides readers with an overview of fundamental components, such as MapReduce, HDFS, and YARN in this book. Additionally, White covers how high-level data processing tools like Pig, Hive, Crunch, and Spark work with Hadoop.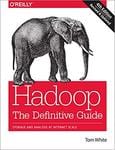 Description: Get ready to unlock the power of your data. With the fourth edition of this comprehensive guide, you'll learn how to build and maintain reliable, scalable, distributed systems with Apache Hadoop. This book is ideal for programmers looking to analyze datasets of any size, and for administrators who want to set up and run Hadoop clusters. Using Hadoop 2 exclusively, author Tom White presents new chapters on YARN and several Hadoop-related projects such as Parquet, Flume, Crunch, and Spark. You'll learn about recent changes to Hadoop, and explore new case studies on Hadoop's role in healthcare systems and genomics data processing.
OUR TAKE: This title from Alex Petrov examines a range of topics, including storage engines, storage building blocks, distributed systems, and database clusters. The book is aimed at developers, but non-professionals could also find value in it.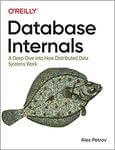 Description: When it comes to choosing, using, and maintaining a database, understanding its internals is essential. But with so many distributed databases and tools available today, it's often difficult to understand what each one offers and how they differ. With this practical guide, Alex Petrov guides developers through the concepts behind modern database and storage engine internals…You'll discover that the most significant distinctions among many modern databases reside in subsystems that determine how storage is organized and how data is distributed.
Solutions Review participates in affiliate programs. We may make a small commission from products purchased through this resource.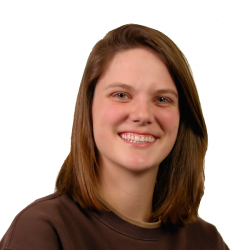 Latest posts by Tess Hanna
(see all)