Cloudian recently announced new features in its HyperIQ observability and analytics solution, addressing the challenge of managing modern storage infrastructures that are increasingly distributed across geographically dispersed data centers. Introduced last year, HyperIQ gives organizations and service providers a unified management view of their entire Cloudian storage infrastructure, encompassing interconnected users, applications, network connections, and storage devices. The solution provides intelligent monitoring, advanced analytics, health checks that enable predictive maintenance, enhanced security, and resource optimization.
Our
Buyer's Guide for Data Storage
helps you evaluate the best solution for your use case and features profiles of the leading providers, as well as a category overview of the marketplace.
Cloudian is an independent provider of object storage systems, offering S3 compatibility along with a partnership ecosystem. The vendor's flagship solution, HyperStore, provides scalability, flexibility, and economics within the data center. Additionally, Cloudian's data fabric architecture allows enterprises to store, find, and protect object and file data across sites. These processes can take place both on-prem and in public clouds within a single, unified platform. In 2020, Cloudian HyperStore was recognized as a 2020 Gartner Peer Insights Customers' Choice for Distributed File Systems and Object Storage.
The top new features in the latest release of HyperIQ include:
Cross-region Replication Monitoring: Ensure reliable completion of data replication with full-stack monitoring of the system environment, including tracking of network traffic and performance between replicated HyperStore clusters.

Federated Management: Manage multiple clusters from a single HyperIQ management system in a single virtual machine.

Ransomware Protection: Obtain transaction details regarding storage objects that have been locked for ransomware protection, enabling businesses to identify unauthorized attempts to delete objects.

Single Sign-on: Enable anyone with a corporate account and appropriate privileges to access HyperIQ and the information it provides.
In a press statement, Jon Toor, chief marketing officer at Cloudian, said, "today's modern storage infrastructure is increasingly distributed across geographically dispersed data centers, both on-premises and in public clouds, HyperIQ provides the comprehensive view of this geo-distributed storage and related networking infrastructure, and today's announcement gives enterprises additional tools for efficiently, cost-effectively, and securely managing it."
To learn more about Cloudian, click here.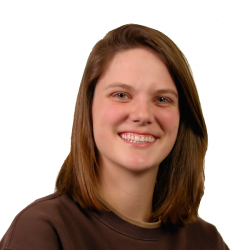 Latest posts by Tess Hanna
(see all)