Cloudian has announced HyperIQ, a monitoring and observability solution for proactively managing Cloudian storage and related infrastructure across on-prem and hybrid cloud environments from a single interface. HyperIQ features intelligent storage and user analytics, as well as health checks that enable predictive maintenance, enhanced security, and resource optimization. Because of this tool, users can reduce mean time to repair, increase availability, and accelerate new deployments.
Our
Buyer's Guide for Data Storage
helps you evaluate the best solution for your use case and features profiles of the leading providers, as well as a category overview of the marketplace.
Cloudian is an independent provider of object storage systems, offering S3 compatibility along with a partner ecosystem. The vendor's flagship solution, HyperStore, offers scalability, flexibility, and economics within the data center. Cloudian's data fabric architecture allows enterprises to store, find, and protect object and file data across sites. These processes can take place both on-prem and in public clouds.
With HyperIQ, Cloudian is providing users with a unified view of their entire Cloudian storage infrastructure, encompassing interconnected users, applications, network connections, and storage devices. The features and benefits of HyperIQ include:
Intelligent Monitoring: Complete observability with real-time interactive dashboards and historical data that include the ability to divide resource use by data center, node, services, and more.

Customizable Dashboards: In addition to pre-configured dashboards, flexibility to build dashboards from over 100 available data panels and drill into user or storage data at a more granular level.

Predictive Maintenance: Proactive alerts for predicting hardware failures, assessing maintenance needs, and avoiding performance impacts.

User Behavior Analytics: Monitors user activities, offers insights into usage patterns such as uploads/downloads, API usage, S3 transactions, request sizes and HTTP response codes, and enforce security and compliance policies.
In a press statement, Amita Potnis, research director at IDC said, "over the past year, Cloudian has continued to demonstrate its leadership in object storage, with new solutions, name-brand customers, and notable partnerships. With HyperIQ, they're setting a high bar for analytics-based monitoring, reporting, and management, thus delivering greater customer value.
Learn more about Cloudian.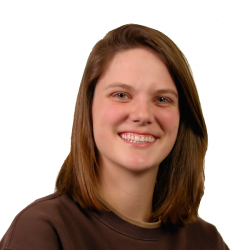 Latest posts by Tess Hanna
(see all)