The IT analysis firm, Data Center Intelligence Group (DCIG), has released its Top 5 High-End Storage Arrays report. DCIG's target audience includes C-level executives, IT managers, systems and storage engineers, financial and technical analysts, and cloud service providers. This report offers organizations guidance on the best storage solutions for consolidated, continuous access to the data that drives their businesses. At Solutions Review, we've read the report, available here, and are taking the opportunity to provide a brief, independent introduction to each of the vendors and what they offer.
Note: Vendors are listed in alphabetical order.
Product: Dell EMC PowerMAX Series (8000)
Description: Dell EMC enables digital transformation through hybrid cloud and big data solutions built on a data center infrastructure that brings together converged infrastructure, servers, storage, and cybersecurity technologies. The provider's featured solution, Dell EMC Unity XT, offers multi-cloud enablement and an NVMe-ready design. Users are enabled to support virtualized applications, deploy unified storage, and address Remote-Office-Branch-Office requirements. The platform's Unisphere management GUI also allows users to easily configure and manage storage.  Dell EMC also recently released its PowerScale solution for unstructured data.
Product: Hitachi Vantara VSP 5000 Series (5500/5500H)
Description: Hitachi Vantara assists enterprises with storing, enriching, activating, and monetizing their data. The provider offers four solutions under the umbrella of object storage, namely, Hitachi Content Platform (HCP), HCP Anywhere, Hitachi Data Ingestor (HDI), and Hitachi Content Intelligence. Each provides object storage; file synchronization, sharing, and end-user data protection; a cloud file gateway; and search and analytic insights, respectively. The vendor is a wholly-owned subsidiary of Hitachi, Ltd., and also offers backup and disaster recovery solutions.
Product: Huawei OceanStor Dorado V6 Series (18000 V6)
Description: Huawei Technologies is a telecom solutions provider that offers infrastructure application software and devices with wireline, wireless, and IP technologies. The vendor has three divisions in the United States: enterprise (IP networking and router, wireless, storage, and data center security), carrier, and consumer devices (smartphones and tablets). In regards to storage, Huawei offers all-flash storage, hybrid flash storage, cloud storage, Hyperconverged Infrastructure (HCI), and data management. Its HCI platform, FusionCube for Cloud enables resource-on-demand provisioning and linear expansion.
Product: IBM FlashSystem 9000 Series (9200)
Description: IBM offers a wide range of technology and consulting services, including predictive analytics and software development. The provider offers a range of storage options, including flash storage, Software-Defined Storage (SDS), data protection software, hybrid storage arrays, Storage Area Networks (SAN), and tape storage. Through these products, IBM's solutions support hybrid cloud storage, converged infrastructure, and virtual infrastructure. Additionally, the platforms allow for storage for blockchain, artificial intelligence, private cloud, and SAP.
Product: NetApp AFF & FAS Series (AFF400/FAS8700)
Description: NetApp is a storage, cloud computing, information technology, and data management solution provider. In addition to predominantly offering on-prem storage infrastructure, the provider also specializes in hybrid cloud data services that facilitate the management of applications and data across cloud and on-prem environments, in order to accelerate digital transformation. The vendor's solution, StorageGRID, is an object storage platform whose primary access method is the Amazon S3 API. The tool offers hybrid cloud workflow and adheres to SEC and FINRA regulations.
To read DCIG's full Top 5 High-End Storage Arrays report, click here.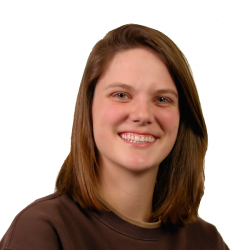 Latest posts by Tess Hanna
(see all)