Nutanix has announced new hybrid cloud capabilities for its unstructured data storage offerings, Objects and Files. With these advanced features, Nutanix users can now deploy a scale-out storage fabric across their different cloud environments to simplify data management. This will likely cause IT teams to shift closer to a true hybrid cloud operating model in the future. The storage-focused enhancements build on the recent launch of Nutanix Clusters, which supports the provider's hyperconverged infrastructure software running in AWS and, in the future, Microsoft Azure.
Our
Buyer's Guide for Data Storage
helps you evaluate the best solution for your use case and features profiles of the leading providers, as well as a category overview of the marketplace.
Nutanix provides cloud software, compute and storage infrastructure, and hyperconverged infrastructure solutions for implementing enterprise virtualization without complex and expensive network storage, whether it is SAN or NAS. Nutanix Complete Cluster's converged compute and storage architecture can scale to manage petabytes of data while running thousands of virtual machines.  Nutanix's storage solution, Nutanix Acropolis, offers built-in AHV virtualization, networking services, platform services, and enterprise storage capabilities such as data protection and disaster recovery features.
The new features offer users the following:
Cloud Tiering for Object Storage: Nutanix Objects can now deliver tiering of object data to an S3-compatible object store, including cloud storage, such as AWS 3. This enables users to lower the cost of long-term storage and archival by taking advantage of public cloud infrastructure.

Hybrid Cloud File Storage: Nutanix Files is now generally available to run in public clouds through Nutanix Clusters. The hybrid cloud file storage solution delivers a unified experience and single-pane management across cloud deployment modes, spanning the edge, remote offices, core data centers, and the public cloud.

Simplified Disaster Recovery: Nutanix Objects and Files deliver improved recovery point objectives, ensuring data is always available across data centers and clouds in the event of a disaster. Additionally, Objects now provide streaming replication with an RPO of a few seconds, which is helpful for containerized workloads that can use S3 endpoints for primary storage.
In a press statement, Rajiv Mirani, Chief Technology Officer at Nutanix, said, "IT teams around the world are quickly moving to hybrid environments and they're looking for technology solutions to help them facilitate this transition, to help them manage disparate technologies and simplify operations. We recently extended our hyperconverged infrastructure software to public cloud with the launch of Nutanix Clusters to help companies do just that. Now the focus is on strengthening the overall platform, including delivering an easy-to-use, scale-out storage fabric across their different cloud environments."
To learn more about Nutanix, click here.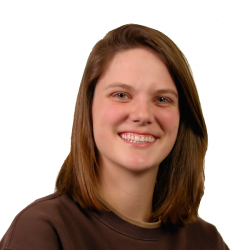 Latest posts by Tess Hanna
(see all)