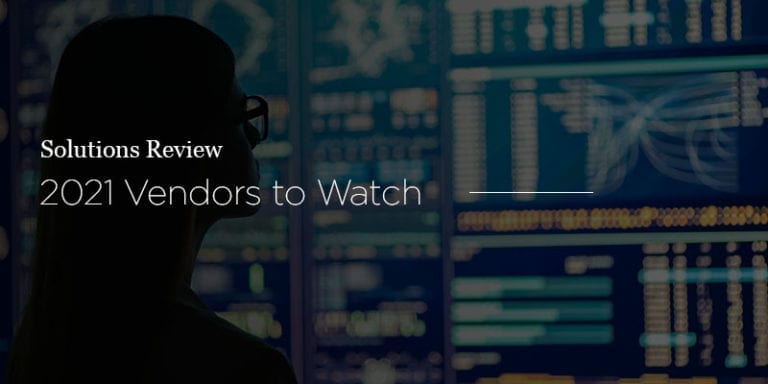 Solutions Review's Enterprise Data Storage Vendors to Watch Vendors to Watch is an annual listing of solution providers we believe are worth monitoring. Companies are commonly included if they demonstrate a product roadmap aligning with our meta-analysis of the marketplace. Other criteria include recent and significant funding, talent acquisition, a disruptive or innovative new technology or product, or inclusion in a major analyst publication.
Enterprise data storage solutions act as a central repository for information, commonly offering data management, protection, and sharing. Because enterprises are increasingly handling massive amounts of business-critical data, they require storage systems that are highly scalable, offer unlimited connectivity, and support multiple platforms. There are several approaches to enterprise data storage, including Storage Area Networks (SANs), Network-Attached Storage (NAS), Direct-Attached Storage (DAS), and cloud storage. The importance of data storage is underlined by the exponential generation of new data and the proliferation of Internet of Things (IoT) devices.
These enterprise data storage Vendors to Watch have met at least two of our five points of inclusion and represent to some degree the evolution of the marketplace. It's in that spirit we turn our attention to the immediate future. Providers are listed in alphabetical order. Provider names and logos are linked so you can learn more.
Cloudian is an independent provider of object storage systems, offering S3 compatibility along with a partnership ecosystem. Additionally, the provider's data fabric architecture allows enterprises to store, find, and protect object and file data across sites. Cloudian is recommended as a target for enterprise backup solutions and data tiering. It is also frequently used as an archive for rich media and video surveillance. Though its file service implementation is still growing and not fully integrated, Cloudian works well with object-based workloads. The provider is also expanding its integration by qualifying HyperStore as a target for third-party backup, data management, and cloud gateway products.
Cohesity consolidates secondary storage silos onto a hyperconverged, webscale data platform that supports both public and private clouds. The vendor's storage solution enables users to streamline their backup and data protection, and then converge file and object services. Organizations looking for both enterprise data storage and backup should consider Cohesity. The vendor is consistently mentioned among the best in the storage space, and regularly pops up in analyst reports as a major player. While Cohesity's VM backup capabilities are strong, its core strength is in managing, indexing, and protecting secondary storage data.
Infinidat's storage solutions are designed to manage demanding workloads and the provider has shipped over 6 Exabytes worldwide with 1 Exabyte shipped in the last six months. Additionally, Infinidat was named a leader in the 2020 Gartner Magic Quadrant for Primary Storage Arrays. In January 2020, Infinidat was also recognized as Gartner Peer Insights Customers' Choice for Primary Storage. Infinidat recently announced it has secured an additional investment round from its existing investors, including TPG Growth, Goldman Sachs, Claridge Ion Investors, and Moshe Yanai. The funding will be used to build on new initiatives, as well as technical research and product development.
NetApp is a storage, cloud computing, information technology, and data management solution provider. In addition to predominantly offering on-prem storage infrastructure, the provider also specializes in hybrid cloud data services that facilitate the management of applications and data across cloud and on-prem environments, in order to accelerate digital transformation. The vendor's solution, StorageGRID, is an object storage platform whose primary access method is the Amazon S3 API. The tool offers hybrid cloud workflow, and adheres to SEC and FINRA regulations. NetApp was also early to embrace the public cloud, resulting in deep integrations with public cloud providers. In 2020, NetApp acquired Spot.
Pure Storage is an all-flash enterprise storage provider that enables broad deployment of flash in data centers. The vendor's platforms accelerate random I/O-intensive applications such as server virtualization, desktop virtualization (VDI), database (OLTP, rich analytics/OLAP, SQL, and NoSQL), and cloud computing. Pure Storage also enables users to adopt next-generation technologies, including artificial intelligence and machine learning, to maximize the value of their data. The provider's solution is recommended for use cases such as artificial intelligence and machine learning, real-time analytics, life sciences, HPC, and rapid restore data protection workloads.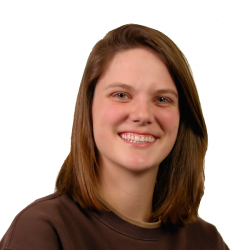 Latest posts by Tess Hanna
(see all)