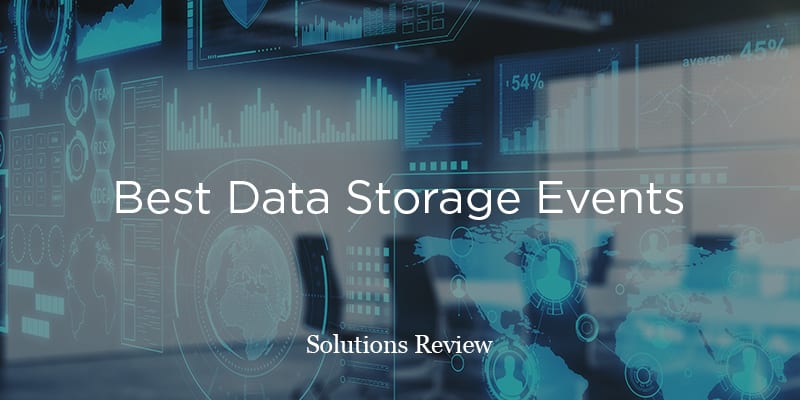 This is a directory of the best data storage conferences and events. We do our best to provide readers with buyer and practitioner resources, including the Solutions Review Buyers Guide. Sometimes though, you need extra exposure, the kind you can only get in person.
The editors at Solutions Review have created this list of the year's most anticipated US-based data storage conferences to attend. We've scoured the web, consulted with conference representatives, and identified where the industry's top brass will be spending their time. If you are looking for top-notch keynotes, interesting sessions, best practices demos, and legitimate networking opportunities, mark your calendar.
All of the conferences listed are organized by independent analysts, researchers, and media outlets. We have not listed solution provider or vendor-centric user demonstrations. Events are listed in chronological order and may include additional dates. Clicking More Information directs you to the event home page.
The Best Data Storage Conferences and Events for 2021
International Conference on Storage Management and Data Protection
Date: February 25-26
Location: Tokyo, Japan
Description: This event aims to bring together leading academic scientists, researchers and research scholars to exchange and share their experiences and research results on all aspects of storage management and data protection. It also provides a premier interdisciplinary platform for researchers, practitioners and educators to present and discuss the most recent innovations, trends, and concerns as well as practical challenges encountered and solutions adopted in the fields of Storage Management and data protection.
Data Center Dynamics Conference
Date: February 24-25, March 17-28, April 15-16, April 28-29, May 26-27, July 14-15, July 21-22
Location: Virtual
Description: Solving the enterprise data center, cloud and edge infrastructure capacity challenge. Key themes include energy smart infrastructure, modernization and lifecycle managment, planning for hybrid IT, 5G, edge computing, and site selection and readiness. Data Center Dynamics features more than 1,700 senior executives from enterprise and cloud ecosystems. It is the largest marketplace of its kind in the United States.
Blueprint LDN
Date: March 10-11
Location: Virtual
Description: Introducing Blueprint LDN, a brand new event from the organisers of Big Data LDN, focused on how to build a modern Cloud-Native architecture fit for today's requirements. With 5 streams of seminar sessions covering Multi-Cloud, DevOps, IoT, Containerisation, Observability and more, Blueprint LDN is an essential event for all those looking to design a technology stack to support & enable their Digital Transformation. Join us virtually on 10-11 March 2021, register free today!
GPU Technology Conference
Date: April 12-16
Location: Virtual
Description: Interact with experts on the present and future of AI and deep learning, IoT, self-driving cars, and more. Choose from over 600 sessions and programs created to facilitate discussions, educate attendees, and forge relationships with technology leaders across a range of fields.
Enterprise Data World
Date: April 18-23
Location: Virtual
Description: Enterprise Data World is recognized as the most comprehensive educational conference on data management in the world. Join over 1,000 data professionals from around the globe to attend this unique event, learn from peers and experts, and bring dozens of actionable takeaways back to the office. This six-day conference kicks off each year with in-depth tutorials, then continues throughout the week with hundreds of hours of educational content presented by leading industry experts, finally closing with our signature two-day workshops.
Gartner Data & Analytics Summit
Date: May 4-6
Location: Virtual
Description: Gartner Data & Analytics Summit is the must-attend conference for data and analytics leaders. Join to gain the skills to rewire your culture for an AI-augmented future. Learn how to build an effective data and analytics strategy that will improve productivity, enable fact-based decision making and drive significant business value. Develop the leadership skills to bridge the gap between business and IT, drive innovation, build resilient teams, and make data and analytics pervasive in your organizational culture.
Data Summit (Database Trends and Applications)
Date: May 10-12
Location: Virtual
Description: At Data Summit, you'll hear the innovative approaches the world's leading companies are taking to solve today's key challenges in data management. Whether your interests lie in the technical possibilities and challenges of new and emerging technologies or using big data for business intelligence, analytics, and other business strategies. This event is co-located with AI & Machine Learning Summit, DataOps Boot Camp, and Data Lake Boot Camp.
IDUG Db2 Tech Conference
Date: June 7-16
Location: Virtual
Description: The premier North America Db2 conference includes the technical content you need to be successful, industry-leading keynote speakers, networking opportunities, an impressive vendor solutions expo, included lunch and breakfast opportunities, and a Db2 for z/OS and Db2 (LUW) expert mini panel. The event offers new educational opportunities and more training than ever before.
Data Center World
Date: August 16-19
Location: Orlando, FL
Description: Join the only industry event that delivers exclusive State of the Data Center research findings, in-depth workshops, and 70 conference sessions. Data Center World's programming is focused around six core tracks that are vital to every data center facilities and IT infrastructure professional, providing strategy and real-world examples that address the major challenges of the rapidly evolving data center industry.
The AI & Big Data Expo
Date: September 22-23
Location: Santa Clara, CA
Description: The AI & Big Data Expo will showcase the most cutting-edge technologies from more than 350 exhibitors and provide insight from over 500 speakers sharing their unparalleled industry knowledge and real-life experiences. The expo itself will bring together key industries from across the globe for two days of top-level content and discussion across 5-colocated events covering, AI, big data, IoT, cybersecurity, cloud, blockchain, and 5G.
Data Strategy & Insights (Forrester Research)
Date: October 13-15
Location: Virtual
Description: Join more than 20 Forrester analysts, industry speakers, and over 650 data and analytics practitioners for two days at Data Strategy & Insights. The event will provide the thought leadership, strategic direction, and networking opportunities needed to shape your data and analytics strategy for the coming decade. Topics will cover everything from AI to leadership strategies.
International Conference for High Performance Computing (Supercomputing 2020)
Date: November 14-19
Location: St. Louis, MO
Description: This is the leading technical program for professionals and students in the HPC community, as measured by impact, at the highest academic and professional standards. The Program is designed to share best practices in areas like algorithms, applications, architectures and networks, clouds and distributed computing,  data analytics, visualization, and storage, as well as machine learning, performance, programming systems, system software, and state of the practice in large-scale deployment and integration.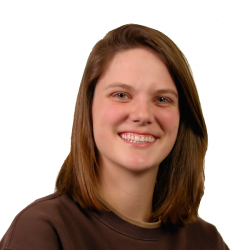 Latest posts by Tess Hanna
(see all)