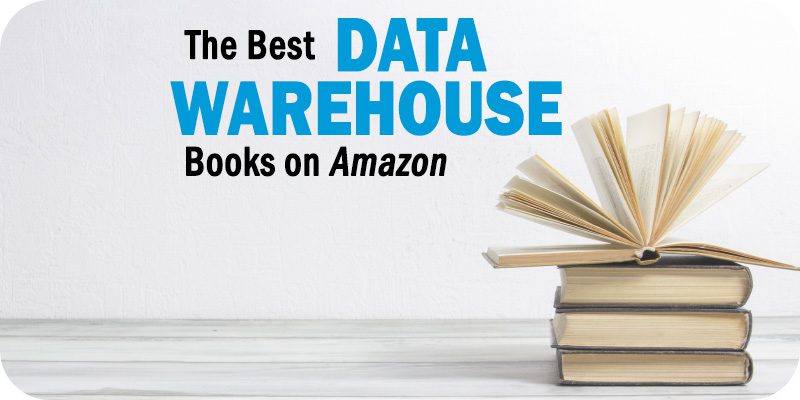 The editors at Solutions Review have compiled the best data warehouse books worth reading based on relevance, ratings, publish date, and ability to add business value.
There are plenty of free data warehouse resources available online, but sometimes, it's best to do things the old-fashioned way, especially since few resources can match the depth of a good book. Solutions Review has researched some of the best data warehouse books on the market and carefully selected the following titles based on their industry relevance and overall popularity, ratings, publish date, and ability to add business value.
Below, you will find a library of the best data warehouse books from recognized leaders, experts, and technology professionals in the field. These publications have something to offer even the most tenured data warehouse professionals. The books are listed in no particular order. To learn more, consider checking out our Data Storage Buyer's Guide or our popular best practices section.
The Best Data Warehouse Books Available on Amazon
OUR TAKE: This third edition text from Ralph Kimball and Margy Ross starts with fundamental design recommendations and moves through increasingly complex scenarios. The authors are known around the globe as educators, consultants, and thought leaders in data warehousing and business intelligence.
Description: "The first edition of Ralph Kimball's The Data Warehouse Toolkit introduced the industry to dimensional modeling, and now his books are considered the most authoritative guides in this space. This new third edition is a complete library of updated dimensional modeling techniques, the most comprehensive collection ever. It covers new and enhanced star schema dimensional modeling patterns, adds two new chapters on ETL techniques, includes new and expanded business matrices for 12 case studies, and more."
OUR TAKE: This book by Lawrence Corr and Jim Stagnitto explores agile dimensional modeling using Business Event Analysis and Modeling (BEAM). Additionally, the authors storyboard the data warehouse to discover conformed dimensions and plan iterative development.
Description: "The book describes BEAM, an agile approach to dimensional modeling, for improving communication between data warehouse designers, BI stakeholders, and the whole DW/BI development team. BEAM provides tools and techniques that will encourage DW/BI designers and developers to move away from their keyboards and entity relationship-based tools and model interactively with their colleagues. The result is everyone thinks dimensionally from the outset! Developers understand how to efficiently implement dimensional modeling solutions."
OUR TAKE: Author, Vincent Rainardi goes through the principles of building a state-of-the-art data warehouse and provides real-world examples along the way. Rainardi outlines the differences between transactional and data warehouse systems, as well as between the normalized models and multi-dimensional databases.
Description: "Here is the ideal field guide for data warehousing implementation. This book first teaches you how to build a data warehouse, including defining the architecture, understanding the methodology, gathering the requirements, designing the data models, and creating the databases. Coverage then explains how to populate the data warehouse and explores how to present data to users using reports and multidimensional databases and how to use the data in the data warehouse for business intelligence, customer relationship management, and other purposes. It also details testing and how to administer data warehouse operations."
OUR TAKE: This title from Matt How is aimed at data warehouse or ETL/ELT developers looking to implement a data warehouse project in the Azure cloud, developers working in on-prem environments who want to move to the cloud, and developers with Azure experience looking to optimize their implementation.
Description: "This book teaches you how to employ the Azure platform in a strategy to dramatically improve implementation speed and flexibility of data warehousing systems. You will know how to make correct decisions in design, architecture, and infrastructure such as choosing which type of SQL engine (from at least three options) best meets the needs of your organization. You also will learn about ETL/ELT structure and the vast number of accelerators and patterns that can be used to aid implementation and ensure resilience. Data warehouse developers and architects will find this book a tremendous resource for moving their skills into the future through cloud-based implementations."
OUR TAKE: This fourth edition text from Bill Inmon explains the fundamentals of data warehouse systems, as well as new topics like methods for handling unstructured data and storing data across multiple storage media.
Description: "Data warehouses provide a much-needed strategy for organizations to collect, store, and analyze vast amounts of business data. As businesses expand both brick-and-mortar and online activities, the field of data warehousing has become increasingly important. Since it was first published in 1990, W. H. Inmon's Building the Data Warehouse has been the bible of data warehousing— it is the book that launched the data warehousing industry and it remains the preeminent introduction to the subject. This new edition covers the latest developments with this technology, many of which have been pioneered by Inmon himself."
OUR TAKE: In this book, Dan Linstedt and Michael Olschimke discuss how to load each layer utilizing SQL Server Integration Services (SSIS), including automation of the Data Vault loading processes. Additionally, the writers explore Data Quality Services (DQS) and Master Data Services (MDS) in the context of the Data Vault architecture.
Description: "Building a Scalable Data Warehouse covers everything one needs to know to create a scalable data warehouse end to end, including a presentation of the Data Vault modeling technique, which provides the foundations to create a technical data warehouse layer. The book discusses how to build the data warehouse incrementally using the agile Data Vault 2.0 methodology. In addition, readers will learn how to create the input layer (the stage layer) and the presentation layer (data mart) of the Data Vault 2.0 architecture including implementation best practices."
OUR TAKE: Authors Bill Inmon and Francesco Puppini have extensive experience in the data warehouse field. Inmon has written 57 books published in nine languages and was named by ComputerWorld as one of the 10 most influential people in the history of the computer profession. Puppini is a freelance consultant in business intelligence and data warehousing.
Description: "Data warehouse legend Bill Inmon and data warehouse expert, Francesco Puppini, explain step-by-step, why the USS approach is the preferred approach for business intelligence designs today, and how to use this approach through many examples. This book contains two parts. Part I, Architecture, explains the benefits of data marts and data warehouses, covering how organizations progressed to their current state of analytics, and to the challenges that result from current business intelligence architectures…Part II, the Unified Star Schema, covers the Unified Star Schema (USS) approach and how it solves the challenges introduced in Part I."
OUR TAKE: Writer Chris Adamson has taught dimensional modeling to thousands of students around the world. Adamson is also a faculty member at The Data Warehousing Institute (TDWI) and teaches at conference events.
Description: "After you ensure that a database is properly designed, configured, and tuned, any measures you take to address data warehouse performance should begin with aggregates. Data warehouse expert Chris Adamson shows how a well-planned set of aggregates can have an extraordinary effect on the overall throughput of your data warehouse. Regardless of your role or current level of star schema expertise, the best practices in this book will help you achieve astounding performance increases while avoiding common pitfalls."
OUR TAKE: In this title, author Qamar Shahbaz Ul Haq covers all stages of data warehousing and the role of data mapping. Additionally, the book includes data mapping strategies and techniques that can be applied to business use cases.
Description: "Data mapping in data warehouse lifecycle is the process of creating a link between two distinct data models' (source and target) tables/attributes. Data mapping is required at many stages of DW life-cycle to transform data from one state to another; every stage has its own unique requirements and challenges. Data Mapping for Data Warehouse Design provides basic and advanced knowledge about data mapping/data transformation. The book contains real life scenarios that reader faces and present solutions/standard techniques across various domains. After reading this book, readers will understand the working of data mapping in data warehouse life cycle."
OUR TAKE: This book from Claudia Imhoff, Nicholas Galemmo, and Jonathan G. Geiger is a response to Ralph Kimball's challenge to the data warehouse community. The title addresses the issues raised by Kimball and explains how to choose the best modeling technique to solve common data warehouse design problems.
Description: "Since its groundbreaking inception, the approach to understanding data warehousing has been split into two mindsets: Ralph Kimball, who pioneered the use of dimensional modeling techniques for building the data warehouse, and Bill Inmon, who introduced the Corporate Information Factory and leads those who believe in using relational modeling techniques for the data warehouse. Mastering Data Warehouse Design successfully merges Inmon's data warehouse design philosophies with Kimball's data mart design philosophies to provide you with a compelling and complete overview of exactly what is involved in designing and building a sustainable and extensible data warehouse."
OUR TAKE: Thomas C. Hammergren guides readers through an analysis of top-down and bottom-up data warehouse designs. He also teaches readers how to implement a data warehouse step by step and involve end-users in the process.
Description: "Data warehousing is one of the hottest business topics, and there's more to understanding data warehousing technologies than you might think. Find out the basics of data warehousing and how it facilitates data mining and business intelligence with Data Warehousing For Dummies, 2nd Edition. Data is probably your company's most important asset, so your data warehouse should serve your needs. The fully updated Second Edition of Data Warehousing For Dummies helps you understand, develop, implement, and use data warehouses, and offers a sneak peek into their future."
Solutions Review participates in affiliate programs. We may make a small commission from products purchased through this resource.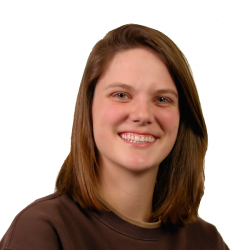 Latest posts by Tess Hanna
(see all)