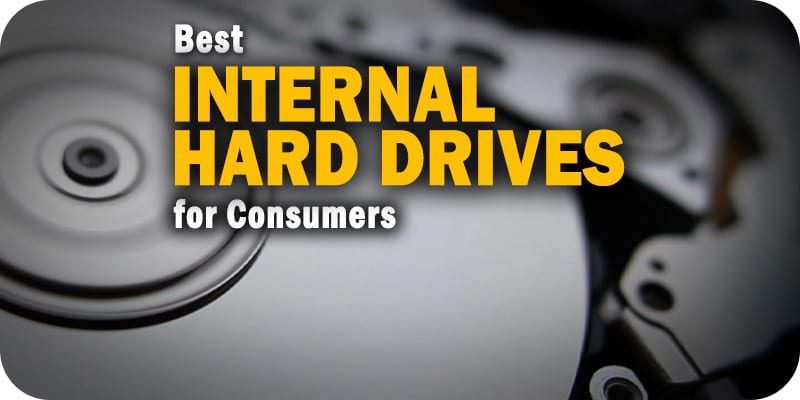 Our editors have compiled this directory of the best internal hard drives for consumers based on Amazon user reviews, rating, and ability to add value.
If you're running out of storage space on your laptop or desktop, internal hard drives can be a great way to resolve the issue. Internal hard drives can vary widely in terms of physical size, capacity, interface, how rugged they are, and cost. These drives are often cheaper than solid state drives (SSDs), which makes them a good fit for users who don't want to break the bank. However, with so many options on the market, determining which internal hard drive is the best for your needs can be an overwhelming process. 
The editors at Solutions Review have done the research for you, curating this directory of the best internal hard drives on Amazon. The products have been selected based on the total number and quality of user reviews, as well as the ability to add value. Each of the internal hard drives listed in this compilation meets a minimum criteria of 250 reviews and a 4-star-or-better ranking. Many of these drives also come in a range of capacity options.
Note: Products are listed in no particular order.
Best Internal Hard Drives for Consumers
OUR TAKE: With the Seagate Skyhawk, users can leverage up to 14TB for workloads with drives designed for DVR and NVR systems. Additionally, SkyHawk Health Management (SHM) is included.
From the manufacturer: "Optimized for business, enterprise, and home security systems, SkyHawk hard drives deliver 4TB of powerful capacity to support up to 64 simultaneously streaming HD cameras and zero dropped frames. Built-in RV sensors help maintain performance in multi-bay systems, offering the flexibility to scale systems when more storage is needed. Lower power consumption reduces heat emissions and improves reliability—plus, drive conditions can easily be monitored with SkyHawk Health Management. Enjoy long-term peace of mind with 1M hours MTBF, an included three-year limited warranty protection plan, and optional Rescue Data Recovery Services."
  Popularity: 2,407 ratings and 4.7 stars.
GO TO PRODUCT PAGE
OUR TAKE: The WD Purple Surveillance HDD comes with a three-year limited warranty. The drive is built designed for personal, home office, and/or small business surveillance systems.
From the manufacturer: "WD Purple drives are built for 24/7, always-on, high-definition security systems. WD Purple surveillance storage feature Western Digital's exclusive AllFrame technology, so you can confidently create a security system tailored to the needs of your business. Using AllFrame technology, WD Purple drives improve video capturing and helps to reduce errors, pixelation, and video interruptions that could happen in a video recorder system. WD Purple drives have an enhanced workload rating that supports systems designed for 24×7 video recording with up to 64 cameras."
Popularity: 6,167 ratings and 4.7 stars.
GO TO PRODUCT PAGE
OUR TAKE: The Toshiba X300 leads the pack with regards to capacity level and includes 128MB of cache for higher speeds. Buyers should note that the warranty for this drive only lasts two years.
From the manufacturer: "The Toshiba X300 Performance Internal Hard Drive is designed for professional systems, home media computers, and gaming PCs. The X300 Hard Drive offers 7200 RPM, large cache size, and Toshiba Cache Technology to take your gaming to the next level along with massive capacity to store your growing gaming library. Plus, the X300 comes with data protection and drive stabilization technologies to help mitigate vibrations and improve tracking accuracy all of which means more reliability than ever for backing up your digital content. Put the extreme performance, capacity, and reliability of the Toshiba X300 Performance Internal Hard Drive behind your game and graphics-intensive projects."
Popularity: 1,904 ratings and 4.4 stars.
GO TO PRODUCT PAGE
OUR TAKE: This fourth-generation drive is specifically designed and tested for enterprise use. The Ultrastar SATA drive family also features Hitachi-patented Rotational Vibration Safeguard sensor technology to optimize reliability in multi-drive RAID arrays and rack-mounted systems.
From the manufacturer: "Hitachi Enterprise-class, 7200 RPM, SATA III 6.0Gb/s 3TB hard drive for high-capacity nearline environments, Heavy Duty Enhancing data safety and security To ensure the utmost in data safety and security, the HGST Ultrastar A7K3000 is also available with a bulk data encryption (BDE) option. When enabled, the Hitachi BDE implementation encrypts all data on the drive using a private security key as it is written to the disk, and then decrypts it with the key as it is retrieved, giving users an extreme level of data protection. Unlike software based encryption solutions, the Hitachi BDE implementation is hardware-based, so it doesn't slow the system down. This technology also speeds up and simplifies the drive re-deployment and decommissioning process."
          Popularity: 289 ratings and 4.5 stars.
GO TO PRODUCT PAGE
OUR TAKE: The FireCuda is somewhere between a hard drive and an SSD, blending both storage types into one unit, making it a hybrid drive. It also offers an embedded 8GB NAND, as well as up to 2 TB of traditional storage.
From the manufacturer: "Ideal for consoles, gaming laptops and mini PCs, FireCuda SATA SSHD hard drives feature SSD performance and HDD capacities. Enjoy 7200 RPM speeds for a faster, seamless gaming experience—from loading maps to booting levels. Choose from a variety of speeds and cache for an optimized rig and enjoy low power consumption for a more cost effective setup. They even come with a five-year limited warranty for long-term peace of mind."
Popularity: 6,006 ratings and 4.6 stars.
GO TO PRODUCT PAGE
OUR TAKE: The WD Black is praised as a great general, all-around hard drive. The drive's claim to fame is its reliability, as well as its five-year warranty.
From the manufacturer: "WD Black performance storage is designed to enhance your PC experience across heavier computing tasks whether you are a digital artist, video editor, photographer, or gamer. Available with an impressive 256 MB of DRAM cache on higher capacity models, the WD Black drive is optimized for drive performance so you can spend more time experiencing the things you love most. Enhance your PC's performance even further when you combine a WD Black drive with an SSD for a dual drive configuration, allowing you to benefit from the additional caching of your operating system onto the SSD for increased performance. All together, the WD Black drive gives you the hard drive performance, capacity and an industry-leading 5-year limited warranty for an inspiring three-in-one storage solution."
            Popularity: 7,357 ratings and 4.6 stars.
GO TO PRODUCT PAGE
OUR TAKE: The Seagate Barracuda combines 7,200 rpm platters and high density, meaning that devices paired with this drive will be able to read data at extremely high speeds.
From the manufacturer: "Versatile, fast, and dependable, the fierce Seagate Barracuda Pro drives are the latest generation of a super-reliable product family spanning 20 years. Featuring industry-best capacities up to 10TB and incredible 7200 RPM performance. Barracuda Pro drives also come standard with a Seagate Rescue Data Recovery Plan for worry-free data protection. Compatible with Creative pros systems, Desktop or all-in-one PCs, Home servers, Entry-level direct-attached storage devices (DAS)."
Popularity: 262 ratings and 4.4 stars.
GO TO PRODUCT PAGE
OUR TAKE: The VelociRaptor is a great option for gamers, as it delivers a massive 10,000 rpm spin speed. However, buyers should be aware that these high speeds are reflected in the price, as this drive is a more expensive option.
From the manufacturer: "WD VelociRaptor drives offer an unmatched combination of high performance and high reliability, perfect for workstations, high-end video, and photo editing, low-end servers and performance enthusiast's systems. Comes with a 3.5-inch mounting frame for easy installation into today's high-performance systems and chassis. Ultra-fast – Designed around a 10,000 RPM spin speed, these SATA 6 Gb/s drives include a 64 MB cache and deliver the ultimate performance for photo and video editing. Rock-solid reliability – With 1.4 million hours MTBF, these drives have the highest available reliability rating on a high-capacity SATA drive. State-of-the-art technology delivers a balance of high performance and high capacity perfect for data-intensive workloads that require large amounts of storage such as video editing, 3D rendering, and scientific modeling."
              Popularity: 516 ratings and 4.6 stars.
GO TO PRODUCT PAGE
OUR TAKE: The WD is suited to buyers looking to stick to a budget, with the larger drives delivering more storage per dollar spent. There is also a faster version of the WD Blue at a slightly higher price.
From the manufacturer: "WD Blue internal hard drives deliver reliability for office and web applications. They are ideal for use as primary drives in desktop PCs and for office applications. With a range of capacities and cache sizes, there's a WD Blue internal hard drive that's just right for you. WD offers Acronis True Image (available as a download on the WD Support website), which enables you to easily copy all of your old data onto your new hard drive."
Popularity: 24,503 ratings and 4.7 stars.
GO TO PRODUCT PAGE
OUR TAKE: While the IronWolf NAS drive is more expensive than non-NAS drives, its native NAS optimization helps to offset the additional cost. This drive is also capable of running at a 7,200 rpm rate 24/7.
From the manufacturer: "Purpose-built for multi-user NAS environments, IronWolf is perfect for teams needing to store more and work faster. Designed for up to 8 bays and speeds of up to 180MB/s, these internal hard drives are specifically built for less wear and tear, little to no noise/vibration, no lags or downtime, increased file-sharing performance, and lower power consumption. Easily monitor the health of hard drives using the integrated IronWolf Health Management system and Enjoy long-term reliability with 1M hours MTBF and included is a three-year Seagate Rescue Data Recovery service and 3-year limited warranty protection plan."
Popularity: 7,747 ratings and 4.8 stars.
GO TO PRODUCT PAGE
OUR TAKE: The Seagate Exos ranges from 1TB to 16TB and includes a five-year warranty. This drive is also placed slightly outside of the consumer market and is more targeted towards enterprises and server use.
From the manufacturer: "The Seagate Exos 7E2 enterprise hard drives with 1TB and 2TB capacities are specifically designed to address the needs of storing unstructured data cost-effectively. The traditional 512-native format with a 6Gb/s SATA interface ensures easy integration into legacy storage servers and systems. Exos E drives support workloads of up to 550TB per year—10× that of desktop drives. With a 2 million hour MTBF rating and 40 years of hard drive innovation, Exos E drives offer top performance, reliability, security, and flexibility. Get the most out of business NAS, servers, and JBOD storage."
Popularity: 1,415 ratings and 4.5 stars.
GO TO PRODUCT PAGE
Solutions Review participates in affiliate programs. We may make a small commission from products purchased through this resource.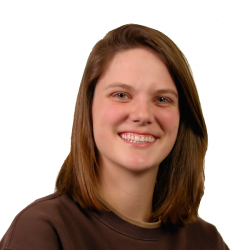 Latest posts by Tess Hanna
(see all)