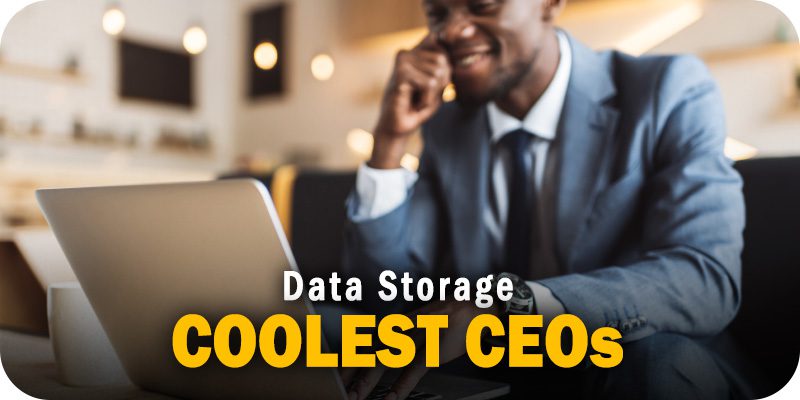 The editors at Solutions Review have examined the top vendors in the data storage space and compiled this list of the seven coolest data storage CEOs of 2021.
The chief executive officer (CEO) is at the top of the food chain within an organization. The CEO undertakes many responsibilities, such as developing a strategy and direction and setting the precedent for their business' principles, conduct, and culture. The chief executive is also responsible for building an executive leadership team and allocating funds to match the company's goals and priorities. Some CEOs have even more on their plate, whether they are at the head of the top data storage companies or an emerging startup. Sometimes they can be responsible for more than just the traditional duties and can do anything from brewing coffee to marketing their product.
Solutions Review has compiled this list of the seven coolest data storage CEOs based on a number of factors, including the company's market share, growth trajectory, and the impact each individual has had on its presence in what is becoming the most competitive global software market. Some of the top data storage CEOs have been with their respective companies since day one while others are serial entrepreneurs. But no matter their background, each CEO brings a diversity of skills and a unique perspective to the table that allows their company to thrive. 
The Coolest Data Storage CEOs of 2021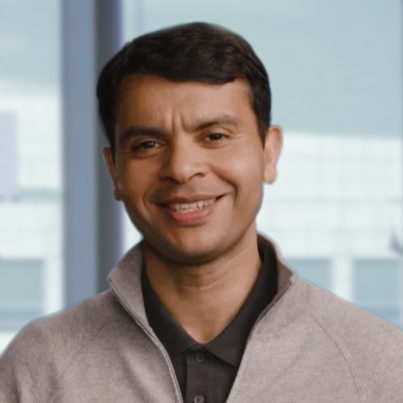 Mohit Aron, the CEO and Founder of Cohesity, has more than 15 years of experience in building scalable, high-performance distributed systems, and has been credited with increasing the popularity of hyperconvergence. Aron founded Cohesity in 2013 and co-founded the data storage company, Nutanix, in 2009. Before co-founding Nutanix, Aron worked at Google as a lead developer on the Google File System engineering project. Aron's success is evident, as shown by the World Economic Forum (WEF) naming Cohesity as one of the world's 61 most promising Technology Pioneers 2018. Recently, Cohesity also raised $250 million in Series E funding and is currently valued at $3.7 billion.
Gajen Kandiah was recently appointed CEO of Hitachi Vantara in July 2020. In this role, Kandiah leads the company's 11,000 employees with an emphasis on empowering client-facing teams to leverage Hitachi Vantara's digital infrastructure to meet the industry-specific needs of clients around the world. Prior to joining Hitachi Vantara, Kandiah spent 15 years at Cognizant, where he helped grow the business from $368 million in annual revenues to over $16 billion. He also led Cognizant's acquisitions of software engineering company Softvision, marketing solutions provider Netcentric, and Idea Coutoure, a digital innovation business.
As the President and CEO of Hewlett Packard Enterprise (HPE), Antonio Neris is responsible for the development and delivery of enterprise technology solutions and services that help businesses across the globe. Throughout his more than 25 years with the company, Neri has held a range of leadership positions. Most recently, Neri acted as Executive Vice President and General Manager of HPE's Enterprise Group, which included HPE's Server, Networking, Storage, and Technology Services business units. Additionally, Neri was instrumental in the strategy, development, and introduction of many innovations at HP and HPE, including HPE Apollo, HPE Superdome X, HPE Cloudline, and HPE Moonshot, among others. Recently, HPE acquired Zerto.
Phil Bullinger, the CEO of Infinidat has more than 30 years of experience in the enterprise storage space. Bullinger's career has spanned a variety of engineering and business leadership roles, developing products that have defined and led their respective markets. Bullinger was named CEO of Infinidat in January of this year. Prior to this time, he was the Senior Vice President and General Manager of Data Center Business at Western Digital, and the Senior Vice President and General Manager of the Dell EMC Isilon BU before that. Additionally, Bullinger acted as the Senior Vice President of Storage at Oracle.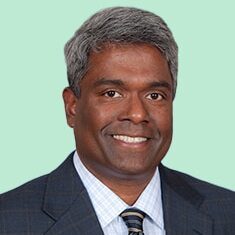 George Kurian is the CEO of NetApp, as well as a member of the company's Board of Directors. Kurian joined NetApp in 2011 serving as senior vice president of the Storage Solutions Group before becoming the senior vice president of the Data ONTAP Group. Kurian was then executive vice president of Product Operations, and was later named CEO in June 2015. Prior to his time at NetApp, Kurian was vice president and general manager of the Application Networking and Switching Technology Group at Cisco Systems, as well as the vice president of Akamai Technologies. Kurian is also an independent director on the Board of the Cigna Corporation, a global health services company.
Charles Giancarlo is Chairman and CEO of Pure Storage. He has over 30 years of experience driving growth and innovation at global technology companies. Prior to his work at Pure Storage, Giancarlo acted as Senior Advisor at Silver Lake Partners until 2015, and as Managing Director and Head of Value Creation previous to that time. In these roles, Giancarlo focused on investment opportunities and helped lead Silver Lake's acquisition and management of Skype. Additionally, Giancarlo currently serves on the boards of Arista Networks and Zscaler, is a Trustee of Brown University, and an advisor to the UC Berkeley School of Engineering. In 2020, Pure Storage acquired Portworx for $370 million.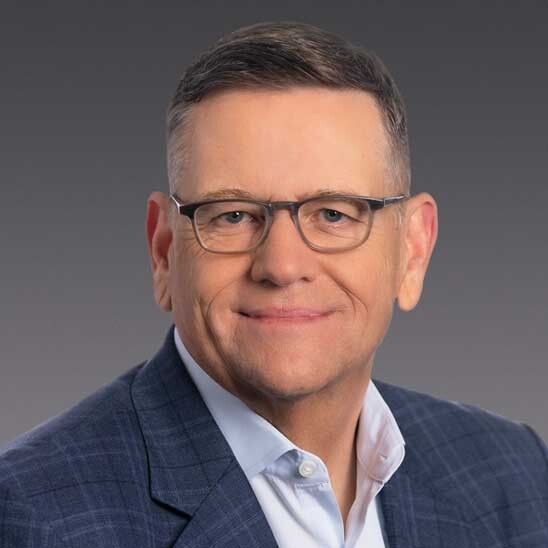 David Goeckeler has been the CEO of Western Digital Corporation since March 2020. Prior to his work at Western Digital, Goeckeler was Executive Vice President and General Manager of Cisco's Networking and Security Business, which was a $34 billion global technology franchise. He spent 19 years at Cisco, leading a team of more than 25,000 engineers and overseeing the company's networking and security strategy, including development operations for Cisco's technology portfolio and strategic acquisitions. Goeckeler was essential in defining Cisco's threat-centric security strategy, leading the company in its transition to a software and recurring revenue-based model.