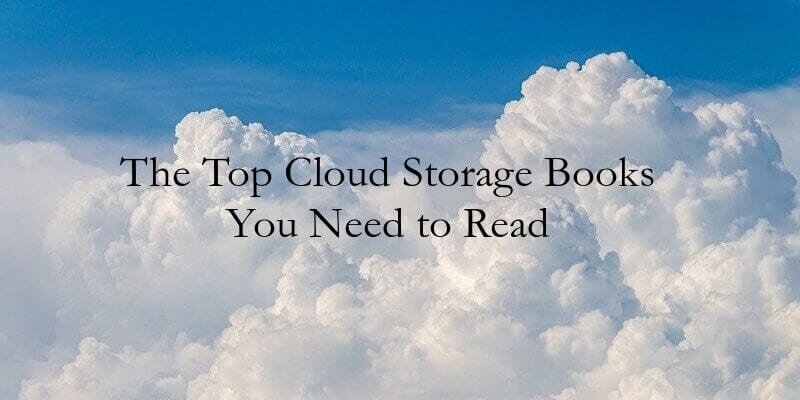 Sometimes, in order to advance technologically, it's helpful to look at an old-school approach. Cloud storage is a great option for your organization, but you should first ensure that it is right for you and your team. While there are many free resources available online, (such as Solutions Review's best practices articles, solutions directories, and buyer's guides), doing things the old-fashioned way can be beneficial. Solutions Review has taken the liberty of doing the research for you, having reviewed a multitude of books. We've carefully selected the 10 best cloud storage books based on relevance, popularity, review ratings, publish date, and ability to add business value. Here they are in no particular order.
Cloud Storage Made Easy: Securely Backup and Share Your Files
By James Berstein
"Cloud Storage Made Easy was written to help you get an understanding of what cloud storage is and how it's used. The focus of this book is to get you up to speed on the concepts of cloud storage and the most popular home and small business cloud storage platforms so you can make an educated choice as to what cloud storage service will work best for you."
By Larry Freeman
"This book contains an in-depth look at the products and innovations that created the digital data storage industry we live in today. Suitable as an academic reference, it contains a first-person account of the past, present, and likely future trends in the data storage industry."
The Art of Capacity Planning: Scaling Web Resources in the Cloud
By Arun Kejariwal and John Allspaw
"In their early days, Twitter, Flickr, Etsy, and many other companies experienced sudden spikes in activity that took their web services down in minutes. Today, determining how much capacity you need for handling traffic surges is still a common frustration of operations engineers and software developers. This hands-on guide provides the knowledge and tools you need to measure, deploy, and manage your web application infrastructure before you experience explosive growth."
Building a Future-Proof Cloud Infrastructure: A Unified Architecture for Network, Security, and Storage Services
By Silvano Gai
"Network pioneer Silvano Gai demonstrates DS Platforms' remarkable capabilities and guides you through implementing them in diverse hardware. Building a Future-Proof Cloud Architecture is for network, cloud, application, and storage engineers, security experts, and every technology professional who wants to succeed with tomorrow's most advanced service architectures."
iCloud for Beginners: A Ridiculously Simple Guide to Online Storage
By Scott La Counte
"Photos used to be relatively small, but as cameras have advanced, the size goes up. Most photos on your phone are several MB big. iCloud means you can keep the newest ones on your phone and put the older ones in the cloud. It also means you don't have to worry about paying for the phone with the biggest hard drive–in fact, even if you have the biggest hard drive, there's a chance it won't fit all of your photos. This short book will help new users navigate their way around the cloud service."
Information Storage and Management: Storing, Managing, and Protecting Digital Information in Classic, Virtualized, and Cloud Environments
By EMC Education Services
"This new edition of the unparalleled bestseller serves as a full training course all in one and as the world's largest data storage company, EMC is the ideal author for such a critical resource. They cover the components of a storage system and the different storage system models while also offering essential new material that explores the advances in existing technologies and the emergence of the "Cloud" as well as updates and vital information on new technologies."
Database Cloud Storage: The Essential Guide to Oracle Automatic Storage Management
By Nitin Vengurlekar
"Build and manage a scalable, highly available cloud storage solution. Filled with detailed examples and best practices, this Oracle Press guide explains how to set up a complete cloud-based storage system using Oracle Automatic Storage Management. Find out how to prepare hardware, build disk groups, efficiently allocate storage space, and handle security. Database Cloud Storage: The Essential Guide to Oracle Automatic Storage Management shows how to monitor your system, maximize throughput, and ensure consistency across servers and clusters."
Learning Microsoft Azure Storage: Build Large-Scale, Real-World Apps by Effectively Planning, Deploying, and Implementing Azure Storage Solutions
By Mohamed Waly
"You will start this book with an introduction to Microsoft Azure storage and how it can be used to build large-scale, real-world applications using Azure storage services such as blob, table, queue, and file. This book will also teach you about the different types of Azure Storage. You will then find out the best practices for designing your Azure VM storage, whether it is Windows-based or Linux based and how to migrate your storage in different scenarios."
Data Storage Networking: Real World Skills for the CompTIA Storage+ Certification and Beyond
By Nigel Poulton
"This book covers data storage from the basics to advanced topics, and provides practical examples to show you ways to deliver world-class solutions. In addition, it covers all the objectives of the CompTIA Storage+ exam (SG0-001), including storage components, connectivity, storage management, data protection, and storage performance."
By Darren Quick, Ben Martini, and Raymond Choo
"Cloud Storage Forensics presents the first evidence-based cloud forensic framework. Using three popular cloud storage services and one private cloud storage service as case studies, the authors show you how their framework can be used to undertake research into the data remnants on both cloud storage servers and client devices when a user undertakes a variety of methods to store, upload, and access data in the cloud."
Solutions Review participates in affiliate programs. We may make a small commission from products purchased through this resource.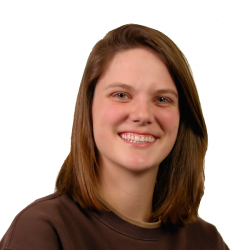 Latest posts by Tess Hanna
(see all)