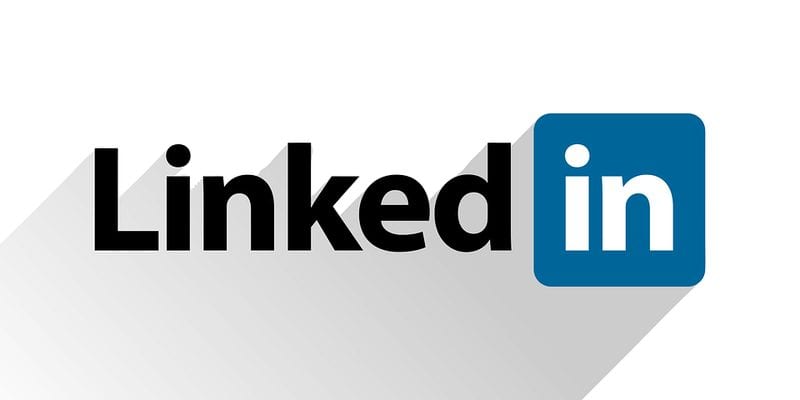 Solutions Review has compiled the top data storage courses on LinkedIn Learning for data storage architects and administrators of all skill levels.
Are you an IT professional looking to brush up on your data storage skills? Looking to earn some certifications but don't know where to start prepping for them? Online courses are a great way to gain knowledge in any field of technology, and data storage is no exception. However, with so many platforms, it can be difficult to narrow down which ones are right for you. To help alleviate the search for solid data storage training, we've highlighted these courses on LinkedIn Learning that are essential for any beginner, intermediate, or proficient data storage professional. Click GO TO TRAINING to learn more and register.
"Join AWS architect Brandon Rich and learn how to configure object storage solutions and lifecycle management in Simple Storage Service (S3), a web service offered by AWS, and migrate, back up, and replicate relational data in RDS. Find out how to leverage flexible network storage with Elastic File System (EFS), and use the new AWS Glue service to move and transform data. Plus, learn how Snowball can help you transfer truckloads of data in and out of the cloud."
"VMware vSphere is everywhere. Nonvirtualized data centers are a thing of the past; in order to stay relevant—and scale infrastructure to meet business needs—you must understand vSphere. vSphere 6.7 Foundations is an eight-part series designed for anyone who wants to learn vSphere, including absolute beginners, and develop the knowledge to pass the VMware vSphere 6.7 Foundations exam (2V0-01.19). In this course, instructor Rick Crisci explains how to configure and manage virtual storage in a vSphere 6.7 environment. Learn about the various storage solutions—VMFS, NFS, fiber channel, iSCSI, and VSAN—and follow along with hands-on demos that show how to configure iSCSI and an NFS datastore in vSphere 6.7."
"This course focuses on seven core concepts: data types, designing a normalized database, identifying rows with primary keys, linking data with foreign keys, formalizing data relationships, indexes, and constraints. Database expert Adam Wilbert describes techniques that database developers use to protect their data. He explains why data types are important in creating a consistent data storage environment, then walks you through several common data types. Adam shows you the three normal forms of good database design."
"Take a deep dive into Azure Blob storage, an object storage solution for the cloud that's ideal for storing a wide variety of unstructured data. In this installment of Azure Storage for Developers, instructor Anton Delsink helps you understand how to best leverage this key part of the Azure Storage service. To begin, Anton demonstrates how to create a storage account and take steps to ensure that your stored data is secure. He then covers blobs, explaining how to connect to blob containers; work with the different types of blobs, including append bobs and block blobs; and create a shared access signature to control access to a blob. To wrap up, he covers the performance constraints of Azure Blob storage and discusses how to deploy Azure content distribution network (CDN)."
"Docker containers aren't just for app deployment. They can also be used for persistent data storage. This course introduces the basics of Docker storage, including configuring drivers, volumes, bind mounts, and cluster storage. Instructor David Davis also shows how to change drivers and free up storage space by cleaning up unused Docker images. By the end of the course, you should be able to set up a variety of virtual storage solutions with Docker and answer related objectives from the Docker Certified Associate (DCA) certification exam."
"The ability to store, access, and synchronize data across multiple devices—including phones, desktops, and tablets—is crucial to a high-quality user experience. Xamarin.Forms can help you address this need by making it easier to work with different platforms that have dissimilar concepts of local storage. In this installment of the nine-part Mastering Xamarin.Forms Development series, Scott Peterson tackles data storage in cross-platform apps built with Xamarin.Forms. Here, he discusses three common storage strategies in detail: local storage using dependency services to abstract platform differences, local database storage using SQLite, and offline storage and synchronization."
"Azure Files offers fully managed file shares in the cloud. These highly scalable file shares, or network file shares, are accessible via Server Message Block (SMB) and REST APIs and can help to simplify cloud development. In this installment of Azure Storage for Developers, learn what you need to know to get up and running with Azure Files. Instructor Anton Delsink details how to create a new storage account in the Azure portal and protect your stored data using stored access policies and shared access signatures. He then dives into the Azure Files service, explaining how to connect to and query files, access files from both SMB and REST APIs concurrently, leverage the optimized data transfer utility AzCopy, and more."
"Efficient and secure storage is a key piece of any enterprise network. That's why IT managers look for admins that have mastered the ability to configure file and storage solutions on Windows Server 2019. In this course, Robert McMillen shows current and future Windows administrators how to approach NFS, storage pools, virtual storage, RAID, and more in Windows Server 2019. He covers basics such as volumes, disks, and the command-line utilities you need to format disks and edit files. He also explores advanced file services, data deduplication, virtual storage with Hyper-V, and working with alternative solutions such as RAID storage."
"Blockchain is an exciting new technology that is redefining how we store, update, and move data. Learn about the blockchain and the implications of decentralized, encrypted data storage for business and society, in this course with Dr. Jonathan Reichental. He begins by explaining exactly how the blockchain works, including the concepts of cryptography, mining, distribution, and smart contracts. Next, he describes how the blockchain enables the most popular cryptocurrency, bitcoin. Learn how new bitcoin is generated, how it is transacted, and the requirements for participating as either an exchange, a trader, or a miner. The course also covers other popular technology manifestations of blockchain, such as Hyperledger and Ripple. Dr. Reichental then puts blockchain technology in context in several different industries, including energy and security, and helps learners understand how to think about the blockchain in ways that can be applied in any field."
"Dimensional models like data warehouses can provide a more accessible and consistent form of data storage than relational databases. You can consolidate data from multiple sources into a single repository for business intelligence, analysis, and reporting. This course explains how to create a long-term data storage solution using local SQL Server instances and Azure SQL Data Warehouse. Instructor Adam Wilbert shows how to build a data warehouse from the ground up, starting with the tables and views; establish control flow; enforce data quality; and use your data in services such as SQL Server Reporting Services and Power BI. By the end of the course, you will be able to implement a robust, custom solution to serve all your organization's business intelligence, reporting, and analysis needs."
"Discover how to properly scale applications on the Amazon ecosystem. This course shows IT pros how to use AWS network and data storage design scalability services, techniques, and tools. Throughout the course, instructor Lynn Langit covers scaling networks around server-based and serverless application architectures, as well as scaling files and data. Learn how to use migration tools such as Server Migration Service, explore scaling considerations for hybrid scenarios, and review how best to scale common architectures. This course can also prepare you for the Network Design domain in the AWS Certified Solutions Architect – Professional exam."
"You have a lot of options when it comes to vSphere storage, physical and virtual alike. This course helps you understand the options, choose the right storage solution for you, and configure and administer vSphere storage, including services such as authentication and sharing. Learn how to create and manage data stores, use advanced monitoring and design techniques, and leverage exciting new software-driven storage technologies such as VSAN and Virtual Volumes. VMware Certified Instructor Rick Crisci demonstrates all the concepts using the free lab environments from VMware Hands-on Labs and Inspired vLabs, which you can use to follow along at home without having to set up your own vSphere environment."
"Cloud computing brings unlimited scalability and elasticity to data science applications. Expertise in the major platforms, such as Google Cloud Platform (GCP), is essential to the IT professional. This course—one of a series by veteran cloud engineering specialist and data scientist Kumaran Ponnambalam—shows how to design and build data warehouses using GCP. Explore the different types of storage options available in GCP for files, relational data, documents, and big data, including Cloud SQL, Cloud Bigtable, and Cloud BigQuery. Then learn how to use one solution, BigQuery, to perform data storage and query operations, and review advanced use cases, such as working with partition tables and external data sources. Finally, learn best practices for table design, storage and query optimization, and monitoring of data warehouses in BigQuery."
Solutions Review participates in affiliate programs. We may make a small commission from products purchased through this resource.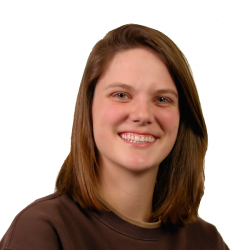 Latest posts by Tess Hanna
(see all)