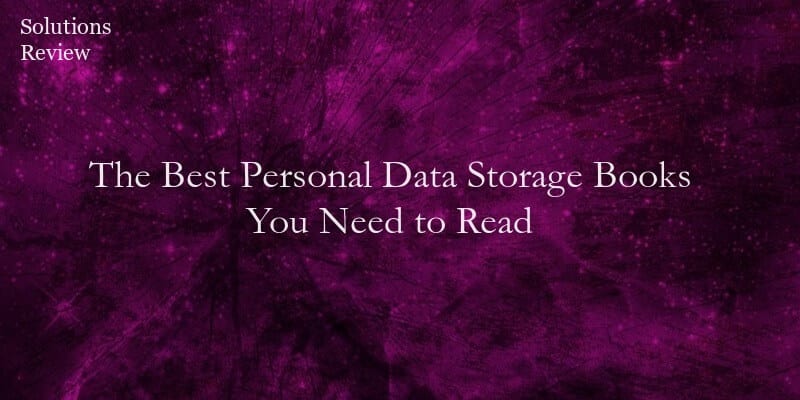 Sometimes, in order to advance technologically, it's helpful to look at an old-school approach. Comprehensive personal data storage is essential for any individual, but you should first figure out what solution is right for you and your needs. While there are many free resources available online, (such as Solutions Review's best practices articles, solutions directories, and buyer's guides), doing things the old-fashioned way can be beneficial.  Solutions Review has taken the liberty of doing the research for you, having reviewed a multitude of books. We've carefully selected the best personal data storage books based on relevance, popularity, review ratings, publish date, and ability to add value. Here they are in no particular order.
By James Bernstein
"Cloud Storage Made Easy was written to help you get an understanding of what cloud storage is and how its used. The focus of this book is to get you up to speed on the concepts of cloud storage and the most popular home and small business cloud storage platforms so you can make an educated choice as to what cloud storage service will work best for you."
By Aimee Baldridge
"For everyone —from teenagers who thrive on the technical to families with overflowing photo albums and seniors who'd love to collate decades' worth of letters and pictures —this reader-friendly source has all the answers. These easy-to-follow solutions can truly enhance and simplify the hectic, over-saturated lives so many of us find ourselves leading today."
By Ofer Bergman and Steve Whittaker
"Bergman and Whittaker describe personal information collection as curation: we preserve and organize this data to ensure our future access to it. Unlike other information management fields, in PIM the same user organizes and retrieves the information. After explaining the cognitive and psychological reasons that so many prefer folders, Bergman and Whittaker propose the user-subjective approach to PIM, which does not replace folder hierarchies but exploits these unique characteristics of PIM."
By Denny Cherry
"The Basics of Digital Privacy gives you clear, non-technical explanations of how to safely store personal information online, create secure usernames and passwords for websites, and participate in social media without compromising your privacy. Learn how to find out who's watching you online, and what the law has to say about your privacy rights. A great resource for anyone who ventures into the online world on a daily basis!"
By Jason Rich
"This all-new edition of How To Do Everything: iCloud fully covers iCloud's versatile features and offers step-by-step directions on how to use each one, including Shared Photo Streams, the iWork for iCloud apps, and iCloud Keychain. You'll learn how to set up iCloud, transfer and sync app-specific data, documents, files, photos, music, and other content among your computers and iOS mobile devices."
By Noah Robinson
"If we talk about ease in human life activity then the use of various applications through internet and computers come in our mind as the first option. One such example is that of Goggle Drive which has added unlimited efficiency and compatibility to various activities. This storage and synchronization application endorse competence beyond our imagination. This book has been written to help all the beginners who have just started their revolutionary journey towards the use of Google drive so we will touch upon all the basics in a reader-friendly tone."

By Saqib Khan
"Microsoft OneDrive (formerly SkyDrive) is an amazing cloud storage service that apart from storing, sharing (or collaboration) and syncing files, also offers an online office suite (known as Office Online) which allow its users to create and edit Word, Excel, PowerPoint, OneNote and Text documents online. But apart from that, there are also many third-party apps that support OneDrive and expands the functionality of OneDrive to a great extent. This book teaches you everything you ever wanted to know about OneDrive. It starts from the basic and then goes towards the advanced stage. Apart from explaining to you how to use OneDrive desktop application, and OneDrive's web interface, it also explains Office Online in detail."
By Ian Lamont
"The second edition of this popular Dropbox book includes updated chapters as well as additional sections describing new Dropbox features of the Dropbox application for Windows and Mac PCs and laptops, the Dropbox app for iOS devices (including the Dropbox app for iPhones and iPads), and the Dropbox app for Android phones and tablets. The Dropbox manual also covers many useful features of Dropbox.com for backing up, sharing, and recovering files. In addition, the book's popular Dropbox FAQ has been expanded."
Solutions Review participates in affiliate programs. We may make a small commission from products purchased through this resource.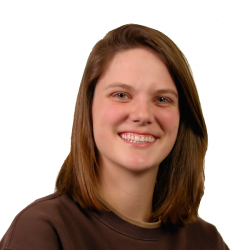 Latest posts by Tess Hanna
(see all)