VAST Data has announced the launch of Gemini, the enterprise storage appliance model reinvented for the age of hyper-scale. The platform, which disaggregates the business of hardware and software, enables VAST to sell managed software on hardware that users can buy at cost as integrated appliances that ship directly from the manufacturer. With Gemini, VAST enables users to buy like hyper-scale cloud operators without the challenges commonly associated with building always-on, scalable clouds of low-cost flash infrastructure.
Our
Buyer's Guide for Data Storage
helps you evaluate the best solution for your use case and features profiles of the leading providers, as well as a category overview of the marketplace.
VAST Data has developed the first all-flash storage platform that transforms the economics of flash storage in order to make flash infrastructure affordable for all classes of data, effectively making the hard drive and storage tiering obsolete. VAST's platform is applied across a range of industries, offers next-generation life science advancements, and helped financial services organizations to stabilize the economy during the coronavirus outbreak. Last year, VAST also raised $100 million in Series C funding, led by Next47.
This new offering provides the benefits of a software-defined business model in terms of flexibility, while also preserving the simple and multi-generational cluster appliance model that users have come to expect from VAST Data. This release marks the vendor's transition into a software business and is intended to align VAST's business objectives with the needs and goals of its customers.
In a press statement, Renen Hallak, Founder and CEO of VAST Data, said, "after deploying hundreds of petabytes of storage around the world, we've learned so much about what our customers want and need. The promise of disaggregation shouldn't just be about the technology, but equally about how that technology is deployed. Instead of purchasing hardware and software together and being caught up in an endless refresh cycle as we've seen for the past 30 years, Gemini offers the freedom, flexibility, and simplicity, all at an affordable cost, that organizations need to deploy an infinite storage lifecycle."
Features Gemini offers include:
The Disaggregated Commercial Model:

Gemini provides users with complete hardware cost transparency, lets users make investments on their own capacity and time horizon, and provides them with the freedom to dial up their system performance by buying hardware at cost to meet the demands of any intense workload.
The Infinite Storage Lifecycle:

The asymmetric architecture of Universal Storage supports the ability to extend Gemini subscriptions across multiple generations of hardware that compose, over time, into an exabyte-scale storage cluster where data is never bound to hardware generations and users don't need to migrate data from system to system.
The Vast Co-Pilot:

Co-pilots monitor user systems constantly, prioritizing feature requests, and handling all of the planning and deploying as users expand Universal Storage. Co-pilots are expert cloud operators who handle all aspects of system management, planning, expansion, and day-to-day operations.
To learn more about VAST Data, click here.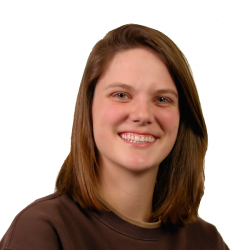 Latest posts by Tess Hanna
(see all)