VAST Data recently introduced VASTOS version 4, its Universal Storage operating system. This new system provides a broad range of enterprise security and management features designed to harden and simplify data management. The new release combines additional layers of protocol and data access security, with safeguards against ransomware attacks, access to VAST's centralized management service, and extended data analytics that assist users with long-range capacity planning.
Our
Buyer's Guide for Data Storage
helps you evaluate the best solution for your use case and features profiles of the leading providers, as well as a category overview of the marketplace.
VAST Data has developed the first all-flash storage platform that transforms the economics of flash storage in order to make flash infrastructure affordable for all classes of data, effectively making the hard drive and storage tiering obsolete. VAST's platform is applied across a range of industries, offers next-generation life science advancements, and helped financial services organizations to stabilize the economy during the coronavirus outbreak. Last year, VAST also raised $100 million in Series C funding, led by Next47.
New systems management features include:
Uplink Cloud Management: VAST Data's Uplink enables users to monitor all their Universal Storage clusters anywhere in the world by accessing the same centralized portal that VAST's Co-Pilot and support teams use to manage the fleet of Universal Storage systems.

Data Flow Monitoring:

Data Flows explain and visually display performance statistics through an easy-to-use interface and make it simple for administrators to drill down into specific flows.

Simplified Capacity and Data Reduction Reporting:

VASTOS version 4 offers new tools that help users visualize the consumption of both physical and logical capacity so they can be more intelligent about capacity planning and management.
In a media statement, Renen Hallak, co-founder and CEO of VAST, said, "data is the lifeblood of every organization, and providing fast, affordable, and safe access to that data is our mission. Our disaggregated and Shared Everything architecture is the foundation for all data within an organization. Now customers have the only platform they need for their modern application, including AI, big data, backup, containers, and beyond."
These new features in VASTOS V4 make it safer and simpler for enterprises to end storage tiering and data management complexity.
To learn more about VAST Data, click here.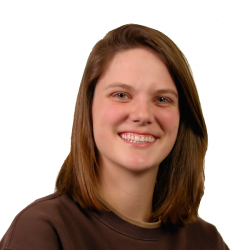 Latest posts by Tess Hanna
(see all)