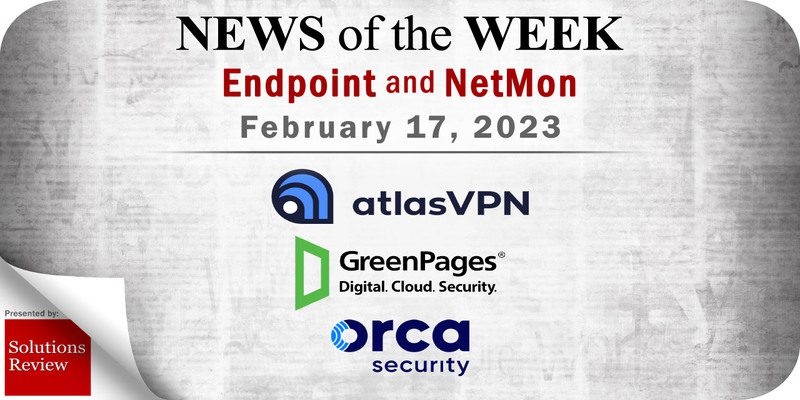 The editors at Solutions Review have curated this list of the most noteworthy endpoint security and network monitoring news for the week of February 17. This curated list features endpoint security and network monitoring vendors such as AtlasVPN, GreenPages, Orca Security, and more.
Keeping tabs on all the most relevant endpoint security and network monitoring news can be a time-consuming task. As a result, our editorial team aims to provide a summary of the top headlines from the last month in this space. Solutions Review editors will curate vendor product news, mergers and acquisitions, venture capital funding, talent acquisition, and other noteworthy endpoint security and network monitoring news items.
Endpoint Security and Network Monitoring News for the Week of February 17
---
Oakland, CA Declares State of Emergency Due to Ransomware Attack
Oakland Interim City Administrator G Harold Duffey on Tuesday issued a local state of emergency due to "ongoing impacts" of network outages caused by ransomware, the city announced on Twitter. The declaration of the emergency will allow the city to expedite its attack on the malicious software. The city's information technology department is working with law enforcement to determine the scope and severity of the attack. City officials did not release the amount of ransom the attackers are asking for, nor the extent of the attack.
Atlas VPN Report: "Ukraine Suffered 29 State-Sponsored Cyber-Attacks in 2022"
According to the data analyzed by the Atlas VPN team, Ukraine was a victim of 29 state-sponsored attacks in 2022. Behind most of the government-backed attacks stand China and Russia, with 44 and 38 cyberattacks, respectively. The data is based on Council on Foreign Relations Cyber Operations Tracker. The cyber operations tracker categorizes all instances of publicly known state-sponsored cyber activity since 2005. The tracker only contains data in which the threat actor is suspected of being affiliated with a nation-state.
Salt Security Appoints Gilad Gruber as Senior Vice President of Engineering
Salt Security, an API security solutions provider, this week announced the addition of Gilad Gruber to the Salt executive team as senior vice president of engineering. A technology veteran with more than 20 years of experience, Gruber brings deep expertise in both consumer and enterprise software solutions. In the newly created role, Gruber will lead engineering functions and drive technology innovation. Gruber is a seasoned technology executive, who has managed large distributed global engineering teams, as well as co-founded several startups. Most recently, Gruber served as CTO at the financial technology company, Payoneer (NASDAQ: PAYO), where he led a team of more than 500 engineers in R&D, data, cyber, corporate and production IT. Prior to Payoneer, Gruber held the position of Vice President, Research and Development at Panaya, an agile HDLC company and subsidiary of Infosys. He also served as Senior Vice President of front-end development at Citibank Innovation Center, where he oversaw the development of mobile FX trading, mobile Citi Private bank applications, municipal and high-yield bond trading applications, and MBS risk engines.
GreenPages Launches Two New Turnkey Solutions
GreenPages, a nationally recognized leader in cloud and cybersecurity services, today introduced two new turnkey managed cybersecurity solutions leveraging best-in-class technologies to deliver a holistic end-user security solution that helps protect against ransomware, malware and other advanced threats. GreenPages' new offerings provide advanced protection, detection, response, and restoration against cyberattacks by combining "world-class" technologies from multiple industry leaders into simple solution bundles. These solution bundles are backed by GreenPages' comprehensive professional services which continuously assess customers' security risks and operational processes, ensuring the delivery of positive business outcomes mapped to cybersecurity requirements.
LogRhythm Announces Partnership with Trend Micro
LogRhythm, a SIEM solutions provider, this week announced its partnership with Trend Micro, a leader in cloud and enterprise cybersecurity. The combined solution allows security teams to pull threat data from multiple sources, correlate the data, and automate a response. Threat intelligence gathered for an organization can be limited to the specific scope of the security product they are using and its analytical abilities, drastically reducing its ability to protect itself from serious and evasive threats. Trend Micro overcomes this limitation by enabling correlation of data across email, endpoints, servers, cloud workloads, and networks. The integration with LogRhythm SIEM builds upon these capabilities, helping security teams centralize detection of malware threats and reduce response time.
Torq Announces Data Processing Automation Component, Parallel Loop
This week, Torq announced Parallel Loop, a new capability that enables users to process bulk data from myriad security tools with ease. It also provides the power of orchestration with true parallelism. What this ultimately means is that multiple tasks can be run simultaneously, and optionally, on multiple elastically-scaled compute resources, shortening the time workflow automations take to complete by "10x or more." Parallel Loop builds on Torq's recently-introduced Parallel Execution feature that allows users to instantly create multiple branches within an automatic workflow, and handle each concurrently before seamlessly merging back into a single flow. With Parallel Loop,  Torq users can now automatically process large quantities of bulk data, understand which security tools and users they are associated with, and perform parallel processing of the required follow-up actions.
Versa Networks Earns Multiple Leadership Accolades
Versa Networks, a SASE solutions provider, this week announced that it has been named a leader in every evaluation category in the Leadership Compass on Secure Access Service Edge (SASE) Integration Suites report by industry analyst firm KuppingerCole Analysts AG. Versa was distinguished as an Overall Leader, Product Leader, Market Leader, and Innovation Leader in KuppingerCole's report published recently. KuppingerCole Leadership Compass is a measurement that provides an overview of a particular IT market segment and identifies the leaders within that market segment. This compass assists IT leaders in identifying the vendors and products/services that should be considered for product decisions. KuppingerCole independently evaluated 10 leading SASE providers in its Leadership Compass on SASE Integration Suites report.
Akamai Unveils Akamai Connected Cloud and New Cloud Computing Services
Akamai Technologies, Inc.  a cloud security solutions provider, this week launched Akamai Connected Cloud, a massively distributed edge and cloud platform for cloud computing, security, and content delivery. In building out Akamai Connected Cloud, Akamai is adding core and distributed sites on top of the same underlying backbone that powers its edge network today– spanning more than 4,100 locations across 134 countries. More specifically, Akamai is placing compute, storage, database, and other services closer to large population, industry, and IT centers. The result is designed to be a continuum of compute, from core to edge, enabling companies to more efficiently build, deploy, and secure performant workloads that require single-digit millisecond latency and global reach. Industries such as media, gaming, SaaS, retail, and government are examples where these requirements are in high demand today.
Orca Announces New Cloud Cost Optimization Function to Orca Cloud Security
Orca Security, a cloud security solutions vendor, this week announced that the Orca Cloud Security Platform now includes a Cloud Cost Optimization framework that helps organizations reduce unnecessary cloud consumption and optimize their cloud costs. Leveraging its SideScanning technology, Orca is now applying its insights into cloud environments to help organizations track, manage and reduce their cloud spend. Orca's platform offers deep visibility into cloud workloads and what they are running, allowing the platform to identify more opportunities for cloud cost savings.
---
Expert Insights Section
Watch this space each week as Solutions Review editors will use it to share new Expert Insights Series articles, Contributed Shorts videos, Expert Roundtable and event replays, and other curated content to help you gain a forward-thinking analysis and remain on-trend. All to meet the demand for what its editors do best: bring industry experts together to publish the web's leading insights for enterprise technology practitioners.
What's Up with WhatsApp?
In September 2022, the Securities Exchange Commission (SEC) and Commodity Futures Trading Commission (CTFC) reached settlements totaling around $1.8 billion with 12 of Wall Street's leading investment banks. The prominent institutions, which included Morgan Stanley, Citigroup, Goldman Sachs, and Bank of America, were penalized for failing to monitor employees' use of unauthorized messaging apps, like WhatsApp, with colleagues and clients. The probe followed on from JP Morgan's $200 million fine in December 2021, with the floodgates opening. Authorities seem to have used that initial $200 million settlement figure as a yardstick for the industry, signifying the end of an unofficial grace period afforded firms adapting to the pandemic. Such monumental penalties have, of course, had a seismic impact on the financial services landscape, with the repercussions reaching far beyond the behemoths evidently being made an example of. But how did we get to this stage, and how can firms address the employee behaviors which are clearly no longer going to be tolerated?
Timing is Everything: Why Microsecond Visibility is Essential for Troubleshooting
By the time you finish reading this sentence, how many things have gone wrong in your network? And how would you know? The fact is, you probably wouldn't– not if you're using a traditional network monitoring system (NMS). Such systems typically analyze data only every minute, five minutes, or even less frequently– which is a lifetime in many enterprise verticals. Take financial services, for example. The European Union and the U.S. Securities and Exchange Commission (SEC) have rules requiring traders to tightly synchronize their clocks. Under Financial Industry Regulatory Authority (FINRA) 7340, for instance, U.S. firms must keep their clocks within one second of the official time from the National Institute of Standards and Technology (NIST). Another example is the manufacturing sector, in which time-sensitive networking (TSN) is the foundation for highly automated factories and industrial robotics. Many TSN applications have latency limits ranging from two milliseconds (ms) to as little as 125 microseconds (μs).
The 8 Best Coursera Courses for Cybersecurity in 2023
The editors at Solutions Review compiled and curated this shortlist for the best Coursera courses on cybersecurity in 2023 to give the aspiring cybersecurity expert a strong starting point in their career. The Coursera cybersecurity courses listed below are entry-level and can be a great starting point for anybody trying to kick-off their learning this year. They're also a great reference point for established experts looking to brush up on their knowledge. Whatever your motivation to learn more, Coursera will provide.
Solutions Review participates in affiliate programs. We may make a small commission from products purchased through this resource.
---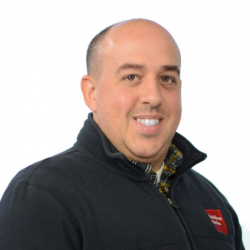 Latest posts by Mike Costello
(see all)