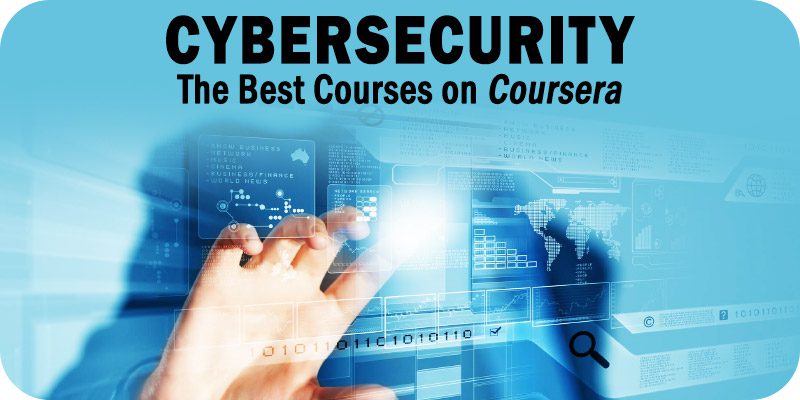 The editors at Solutions Review curate the best Coursera courses for cybersecurity experts, both aspiring and established.
Coursera data analytics courses and online training are some of the best ways to gain real-world experience and expand your skills for a career in the field. Coursera is one of the top online education platforms in the world, partnering with more than 200 universities and companies to provide a range of learning opportunities. The platform touts more than 77 million learners around the globe. And not only does Coursera regularly release new training modules for a wide array of enterprise technology jobs, the e-learning platform provides its partners with a sneak peak of its top courses and specialization for 2023.
The editors at Solutions Review compiled and curated this shortlist for the best Coursera courses on cybersecurity in 2023 to give the aspiring cybersecurity expert a strong starting point in their career. The Coursera cybersecurity courses listed below are entry-level and can be a great starting point for anybody trying to kick-off their learning this year. They're also a great reference point for established experts looking to brush up on their knowledge. Whatever your motivation to learn more, Coursera will provide.
Note: Best Coursera courses for cybersecurity in 2023 listed below are partner links.
The Best Coursera Courses for Cybersecurity
---
Our Take:
Taught by instructors from the Universidad Politécnica de Madrid, Ferrovial, and EIT Digital, this course teaches everything you need to know about identity and access management including credentials management, web hacking, and impersonation.
"This course empowers students, professionals and the wider community to deal with cybersecurity attacks and risks focused on identity management and it is an introduction to the upcoming full course focused on cybersecurity awareness. It provides a practical overview of challenging issues like identity credentials management and security, e-mail threats and web impersonation, or web hacking. In addition to this, you will have a practical appreciation of innovation applied to these concepts through an interview with a renowned expert in fraud and cyber-crime."
---
Our Take:
Any cybersecurity professional who needs to learn how to provide identity and access management through AWS should consider this training. Students are expected to have a basic knowledge of Amazon Web Services before taking this course.
"The goal of this course is to provide you with foundational knowledge and skills that will enable you to grow in your use of both AWS IAM and the rest of the AWS ecosystem. Throughout the course, the focus will be on the base-level knowledge needed for understanding the functionality of IAM, and simple ways to implement its usage.
We start by introducing you to some background concepts needed to understand how and why identity and access management are necessary, and then go on to show you the first level of AWS IAM components. Through the rest of the course, you will see deeper dives into those and other concepts. The class closes by providing best practices and troubleshooting tips and tools."
---
Our Take:
For those looking for an introduction to information security, this is the course for you. Professors Peter Komisarczuk, Keith M. Martin, and Jorge Blasco Alis from the University of London teach you about the basic concepts of information security.
Description: "In this course, you will explore information security through some introductory material and gain an appreciation of the scope and context around the subject. This includes a brief introduction to cryptography, security management and network and computer security that allows you to begin the journey into the study of information security and develop your appreciation of some key information security concepts. The course concludes with a discussion around a simple model of the information security industry and explores skills, knowledge and roles so that you can determine and analyze potential career opportunities in this developing profession and consider how you may need to develop personally to attain your career goals."
---
Our Take:
Everyone in your organization needs to have an awareness of proper security techniques. This course by (ISC)² Education & Training discusses the importance of security — in particular, data security, passwords, malware, network security, mobile security, and social engineering.
Description: "The security of an organization is of the utmost importance and every member of the organization's staff plays a vital role in defending against cyber threats. One of the best ways to protect the organization is to institute a company-wide security-awareness training initiative. This course is a complete foundational security awareness training program that covers a wide array of topics for nearly every type of end-user and learner level. The content is designed to allow organizations to be able to provide a comprehensive training program to help them protect their information assets against threats."
---
Our Take:
IBM's Cyber Threat Intelligence course, a part of its Cybersecurity Analyst Professional Certification program, teaches you how to find, decipher, and capture cyber threats as well as giving you hands-on access to cybersecurity tools.
Description: "This course gives you the background needed to gain Cybersecurity skills as part of the Cybersecurity Security Analyst Professional Certificate program. You will understand network defensive tactics, define network access control and use network monitoring tools. You will understand data protection risks and explore mobile endpoint protection. Finally, you will recognize various scanning technologies, application security vulnerabilities and threat intelligence platforms."
---
Our Take:
Instructed by Palo Alto Networks' Academy Curriculum Developer James Dalton, this course gives you all the information you need to know about security operations, including the Security Operations Center, continuous improvement processes, and prevention workflows.
Description: "In this Security Operations Fundamentals course, you will gain an understanding of Security Operations (SecOps) and the role it plays in protecting our digital way of life, for businesses and customers. You will focus on continuous improvement processes to collect high-fidelity intelligence, contextual data, and automated prevention workflows that quickly identify and respond to fast-evolving threats. The course also demonstrates how to leverage automation to reduce strain on analysts and execute the Security Operation Center's (SOC) mission to identify, investigate, and mitigate threats."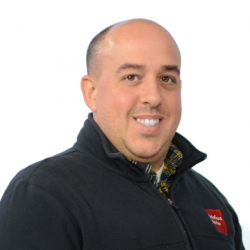 Latest posts by Mike Costello
(see all)