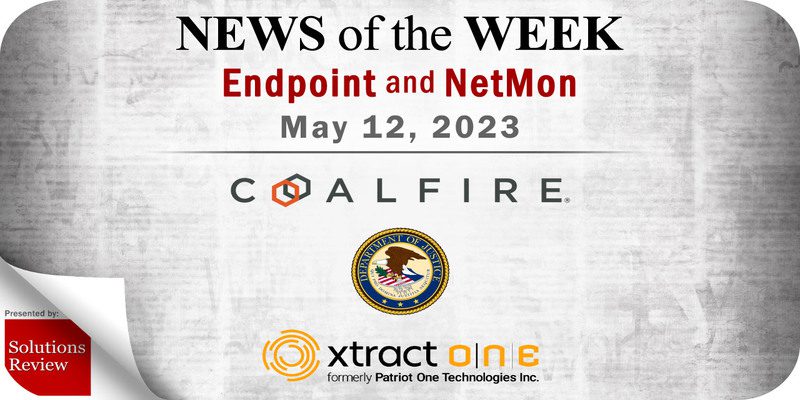 The editors at Solutions Review have curated this list of the most noteworthy endpoint security and network monitoring news for the week of May 12. This curated list features endpoint security and network monitoring vendors such as the US Department of Justice, Coalfire, Xtract One, and more.
Keeping tabs on all the most relevant endpoint security and network monitoring news can be a time-consuming task. As a result, our editorial team aims to provide a summary of the top headlines from the last month in this space. Solutions Review editors will curate vendor product news, mergers and acquisitions, venture capital funding, talent acquisition, and other noteworthy endpoint security and network monitoring news items.
Endpoint Security and Network Monitoring News for the Week of May 12
---
US Justice Department Announces Disruption of Russian-Controlled Malware Network 
The US Justice Department this week announced the completion of a court-authorized operation, code-named MEDUSA, to disrupt a global peer-to-peer network of computers compromised by sophisticated malware, called "Snake", that the U.S. Government attributes to a unit within Center 16 of the Federal Security Service of the Russian Federation (FSB). For nearly 20 years, this unit, referred to in court documents as "Turla," has used versions of the Snake malware to steal sensitive documents from hundreds of computer systems in at least 50 countries, which have belonged to North Atlantic Treaty Organization (NATO) member governments, journalists, and other targets of interest to the Russian Federation. After stealing these documents, Turla exfiltrated them through a covert network of unwitting Snake-compromised computers in the United States and around the world. Operation MEDUSA disabled Turla's Snake malware on compromised computers through the use of an FBI-created tool named PERSEUS, which issued commands that caused the Snake malware to overwrite its own vital components. Within the United States, the operation was executed by the FBI pursuant to a search warrant issued by U.S. Magistrate Judge Cheryl L. Pollak for the Eastern District of New York, which authorized remote access to the compromised computers. This morning, the court unsealed redacted versions of the affidavit submitted in support of the application for the search warrant, and of the search warrant issued by the court. For victims outside the United States, the FBI is engaging with local authorities to provide both notice of Snake infections within those authorities' countries and remediation guidance.
Europol Report: "The Criminal Use of ChatGPT"
In response to the growing public attention given to ChatGPT, the Europol Innovation Lab organized a number of workshops with subject matter experts from across Europol to explore how criminals can abuse large language models (LLMs) such as ChatGPT, as well as how it may assist investigators in their daily work. Their insights are compiled in Europol's first Tech Watch Flash report published today. Entitled 'ChatGPT – the impact of Large Language Models on Law Enforcement', this document provides an overview on the potential misuse of ChatGPT, and offers an outlook on what may still be to come. The aim of this report is to raise awareness about the potential misuse of LLMs, to open a dialogue with Artificial Intelligence (AI) companies to help them build in better safeguards, and to promote the development of safe and trustworthy AI systems. A longer and more in-depth version of this report was produced for law enforcement only.
Coalfire Compliance Report Unveils the Next Horizon in Compliance
Earlier this week, Coalfire released its new Securealities 2023 Compliance Report developed in partnership with Informa's Omdia research division. The report captures the changes in today's world of compliance, detailing how 300+ security leaders are addressing compliance investments, organization governance, framework updates, tooling, automation, and more. Coalfire reveals that companies are struggling more than ever in managing multiple compliance frameworks within complex, hybrid-cloud environments and are increasingly turning to automation to meet the challenge.
Mimecast Announces Appointment of New Chief Financial Officer
Mimecast Limited (Mimecast), an advanced email and collaboration security company, this week announced the executive appointment of David Call as Chief Financial Officer. Call joins Mimecast on the heels of two new executive appointments in April as part of its organizational focus on customer centricity. With more than 20 years of experience leading finance teams in high tech and enterprise software environments, Call will help shape the company's strategic roadmap during a period of transformative growth. He will report directly to Peter Bauer, Mimecast Chief Executive Officer.
Malwarebytes Launches Mobile Security for OneView MSP Platform
Malwarebytes, a global leader in cybersecurity solutions, this week launched Malwarebytes Mobile Security for OneView, enabling MSPs to safeguard Chromebooks, Android and iOS devices against the latest mobile threats such as ransomware and malicious apps. MSPs can now use the Malwarebytes OneView multi-tenant platform to monitor their customers' mobile phones and tablets alongside their servers, workstations and laptops. With real-time protection, MSPs also can prevent accidental access to harmful websites, safeguard against malicious apps, block unwanted in-app ads and enable a secure mobile experience for their customers.
Xtract One Technologies Selected to Secure All Entrances at Cross Insurance Center
Xtract One, an IoT security for public spaces solutions provider, this week announced its SmartGateway patron screening solution was selected by Cross Insurance Center in Bangor, Maine to secure all entrances for concerts, conferences, and other live events at the venue. The facility is owned by City of Bangor and is managed by global sports and entertainment company Oak View Group (OVG), which announced a strategic partnership with Xtract One in October 2022. The SmartGateway system delivers fast, reliable, and accurate screening for high throughput venues, leveraging AI-powered sensors to detect threats without invading guests' sense of privacy and comfort. SmartGateway unobtrusively scans patrons for weapons and other prohibited items as they enter the space, optimizing their experience by reducing time spent in security lines and enhancing safety.
---
Expert Insights Section
Watch this space each week as Solutions Review editors will use it to share new Expert Insights Series articles, Contributed Shorts videos, Expert Roundtable and event replays, and other curated content to help you gain a forward-thinking analysis and remain on-trend. All to meet the demand for what its editors do best: bring industry experts together to publish the web's leading insights for enterprise technology practitioners.
Edge Computing: Three Keys to a Secure Future
Theresa Lanowitz of AT&T Business discusses three keys enterprises shifting to edge computing should follow to secure the edge. According to a recent cybersecurity report, 57 percent of organizations are either in proof of concept mode, partial implementation, or full implementation with their edge use cases. With faster, more distributed computing, security is no longer confined to legacy models or ways of thinking – it is a critical component for delivering strong business differentiators. With this, securing the edge is one of the most significant efforts businesses can take to protect themselves, their assets, and their data in the face of increasing cyber-attacks.
RMM: The Increased Use of Legal Malware by Threat Actors
David Rushmer of Blackpoint Cyber offers a deep dive into the ways RMM software is being exploited by threat actors, and what can be done. Today's threat landscape is constantly evolving as malicious threat actors continue to find ways to circumvent trusted security measures. Most recently, cyber-criminals are leveraging enterprise software, like remote monitoring and management (RMM) tools, to gain access to networks and wreak havoc on companies, their employees, and their clients. The Cybersecurity and Infrastructure Security Agency (CISA), National Security Agency (NSA), and Multi-State Information Sharing and Analysis Center (MS-ISAC) released a joint cybersecurity advisory in January 2023, warning organizations about the use of these tools in cyber campaigns. While the exploitation of legitimate software is not new, threat actors are increasingly deploying this tactic. According to Blackpoint Cyber's Security Operations Center (SOC) team, 15 percent of all its responses in 2022 involved an RMM.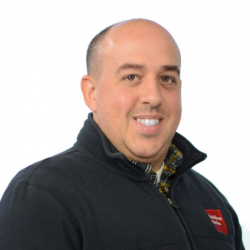 Latest posts by Mike Costello
(see all)