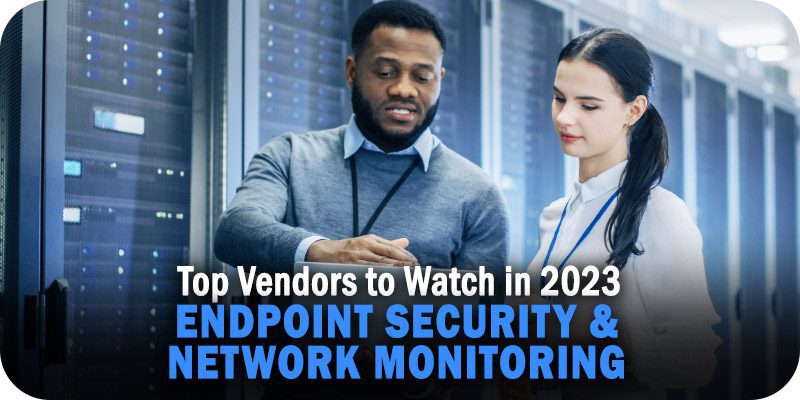 Solutions Review's Vendors to Watch is an annual listing of solution providers we believe are worth monitoring in the coming year.
The process of searching, evaluating, purchasing, and deploying Endpoint Security and Network Monitoring solutions is more complex than it once was. There's no such thing as a one-size-fits-all approach to EPP or NetMon software, especially since solutions come in various flavors, and each features a particular set of capabilities, strengths, and drawbacks.
To help you keep your finger on the pulse of the marketplace, we've turned our gaze to the future of Endpoint Security and NetMon software. Whether its inclusion in a recent analyst report, the release of an innovative new tool, or a bump in venture funding, these are the Endpoint Security and Network Monitoring vendors that have earned watch list status from Solutions Review for the year ahead. Companies are commonly included if they demonstrate a product roadmap aligning with our meta-analysis of the marketplace. Other criteria include recent and significant funding, talent acquisition, a disruptive or innovative new technology or product, or inclusion in an analyst publication.
Throw in browser security platforms, an emerging market that's really hit the ground running this year– these are the vendors to watch in 2023.
Note from the Editor: This list is presented in alphabetical order and does not reflect any form of ranking.
Endpoint Security and Network Monitoring Vendors to Watch in 2023
---
Akto is a California-based plug-n-play API security platform that helps security teams and developers secure their APIs in the development pipeline. Last month, the platform secured $4.5M in seed funding. The company will use the funds to integrate with all CI/CD tools enabling developers to run checks before deploying APIs, provide comprehensive coverage of business logic tests, and improve the platform by building stronger AI/ML capabilities. The platform deploys in less than a minute to create an inventory of APIs, detects PII data leaks and misconfigurations, and continuously tests these APIs for business logic flaws like broken authentication and authorization in CI/CD pipeline.
Aqua Security is a cloud-native security provider, founded in 2015. Aqua was recently named a leader in GigaOm's 2022 Radar Report for Vulnerability Management. The single pane platform covers DevSecOps, software supply chain, and cloud security for a number environments– including AWS and Kubernetes.
Endor Labs is a supply chain security platform with a focus on lifecycle management. Endor Labs emerged from stealth in October, backed by $25M in seed funding. Endor Labs' Dependency Lifecycle Management Platform helps development and security teams maximize software reuse by safely evaluating, maintaining, and updating dependencies. This lifecycle approach to dependency management means it becomes easier than ever to reuse software across the organization. The result is increased productivity for development and security teams, and significantly reduced supply chain risk.
Emerging from stealth just this past October, LayerX is a browser-agnostic security platform delivered as a lightweight extension that aggregates all activity data for monitoring and risk analysis purposes to enforce secure access and browsing. Meaning LayerX protects your entire browser ecosystem as is, without requiring your users to shift, wholly or partially, to a new browser. With LayerX, security teams configure activity policies to prevent risky user activities in the browser that can expose apps, devices and data to risk of compromise or data loss. Once an activity policy is activated, the LayerX cloud service pushes it to the extension that performs the actual enforcement on the browser. The extension has three functionalities: processing activity data and reporting to the cloud service, receiving policies from the cloud service and enforcing it, and analyzing risk together with the cloud service. Layer X integrates with identity management tools and zero trust access systems to ensure minimal overhead for security teams and efficient use of their time.
Nudge Security is a cloud security solutions vendor with a focus on the management of SaaS assets. The new platform emerged from stealth in October with the "first-ever" SaaS security solution to discover shadow IT and curb SaaS sprawl across any device or location. Nudge Security centers its focus on making employees core to the solution. Nudge Security discovers when employees create new SaaS assets and automatically nudges them towards desired choices. It continuously discovers historical and new SaaS assets without relying on network infrastructure, endpoint agents, browser extensions, or SaaS API integrations, taking only minutes to set up.
Pangea Cyber is a DevSecOps platform with a focus on API-based security services. Only last week the platform announced $26 million in Series B funding.The Series B round is led by GV, with participation from Decibel and Okta Ventures. They join existing investors Ballistic Ventures and SYN Ventures. This brings total funding raised for the one year old company to $52 million. Pangea plans to use the funding for product development and to drive developer and builder adoption.
SURF is an enterprise browser that emerged from stealth just last month. The platform already has deep integration with Okta's identity platform and access management (IDP) technology. SURF brings Zero-Trust principles to the user via the browser, protecting everyone and everything in the enterprise regardless of role. By configuring only a few policies, IT and security teams can significantly reduce the attack surface. Led by 11.2 Capital, Mango Capital, Okta Ventures, and security-focused Angel investors, the Seed round, combined with the already expanding customer base, allows the company the resources and support to grow significantly over the coming years. The SURF browser is available for Windows, Android, Apple, and Linux.
Over the summer, Tidal Cyber, a startup in threat-informed defense, announced the general availability of the Community Edition of their SaaS threat-informed defense platform. The Tidal Platform enables businesses to assess, organize and optimize their cyber defenses based on a deep understanding of the threats and adversaries that are most relevant to them. Tidal's Community Edition is available free of charge and enables security analysts to more easily and efficiently apply the advanced knowledge of adversary behaviors, as defined by the MITRE ATT&CK knowledge base and additional open-source threat intelligence sources, to their unique environment. Beyond this, the platform also enables analysts to make this threat information actionable by showing how specific security products address adversary behaviors to better defend against those threats. 
---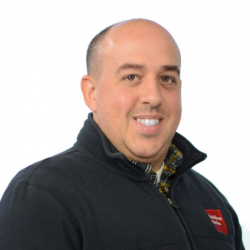 Latest posts by Mike Costello
(see all)