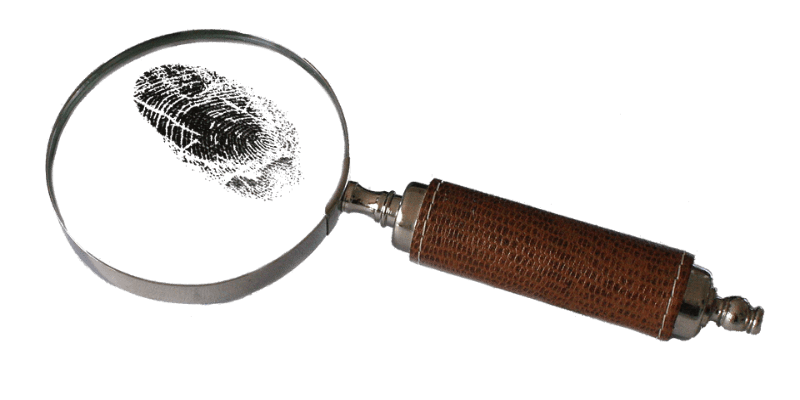 As dramatic as it sounds, comparing endpoint security vs legacy antivirus is a vital discussion for enterprises that still rely on the latter as the foundation of their cybersecurity platforms. After all, for years antivirus encompassed the entirety of endpoint security. Enterprises only needed to make sure each endpoint had its antivirus installed and not worry about it again until it was time for the annual renewal.
But as we here at Solutions Review are fond of saying, those days are gone. The age of legacy antivirus is coming to an end. The reason why lies in the comparison of endpoint security vs legacy antivirus—and how much the latter fails to live up to modern cybersecurity expectations.
Endpoint Security vs Legacy Antivirus: Capabilities
Endpoint security and legacy antivirus can be seen as two parts of a Venn diagram: while they have different priorities and capabilities, they do overlap. Endpoint security still features antivirus capabilities. However, instead of being defined by its antivirus capabilities, endpoint security might be considered an evolution of those features or as a response to changing enterprise cybersecurity demands.
Originally, when traditional malware served as the most prevalent and serious threats in the digital world, legacy antivirus was more than equipped to handle it. Antivirus is designed specifically to scan for, detect, and remove the malicious files that comprise malware. Legacy antivirus managed this by utilizing signature-based detection—using unique identifying data discovered by security researchers. By doing so, antivirus could block threats from infiltrating the enterprise's endpoint or catch dwelling threats.  
However, legacy antivirus no longer fits with the modern cybersecurity prevention paradigm or with the digital threats they face. Part of the new reality stems from hackers' behaviors looking to subvert enterprise endpoint protection. Traditional malware and viruses are falling out of favor as signature-based detection improves, paving the way for new digital threats and tactics. 99% of signature-based malware is now only seen only once before hackers recode the programs to avoid detection or signature classification—putting a huge stain on security researchers.
Signatureless malware and fileless malware are specifically designed to evade the detection capabilities of legacy antivirus by either concealing their identifying information or behaving in a manner that bypassing security platforms.  
To combat these new threats, endpoint security solutions require and come with more capabilities than legacy antivirus solutions could possibly provide, including:
Console Alerting and Reporting

EDR Core Functionality

Third-Party Integration

Managed Services

Geographic and OS support

Data input/out control

IPS/IDS sensors

Behavior-based detection
Technology research firm Gartner notes that while enterprises still prioritize prevention in their endpoint security, they are transitioning to a new detection paradigm. Cybersecurity experts are coming to terms that no preventative solution will ever be 100% effective against digital threats. Eventually, something will penetrate the enterprise's IT perimeter. Therefore, endpoint security solutions are evolving to incorporate more intensive detection and response capabilities that legacy antivirus cannot hope to match.   
Endpoint Security vs Legacy Antivirus: IT Architecture
Legacy antivirus also fails to accommodate for the modern enterprise's IT environment. In the heyday of antivirus solutions—not coincidentally also the earliest days of computers—few business processes relied on digital actions or interconnectivity to function optimally. Enterprises didn't really have a digital network perimeter to protect, as endpoints were generally treated and managed individually. Antivirus solutions were installed on each endpoint with no central administration and were then forgotten about until it was time for their renewal.
As more enterprises undergo a digital transformation—becoming digitized and taking advantage of new online business programs such as cloud storage—the more the decentralized cybersecurity protocol fails to properly secure the IT environment. With the introduction of the mobile revolution and the remote employee—not to mention the increase of computers in everyday enterprise interactions and business processes—the enterprise's IT perimeter is constantly expanding.
A digital perimeter of this size can be assailed from multiple entryways and attack vectors simultaneously, requiring a consistent and coordinated cybersecurity platform to ensure the highest level of protection. Endpoint security can provide the centralized security that compiles security alerts from throughout the IT environment and updates every endpoint's cyber-protection simultaneously. Only with this cybersecurity can your IT security team be aware of what threats are assailing your enterprise and from where.
In the battle of endpoint security vs legacy antivirus, the former certainly proves superior to the latter for enterprises looking to secure their endpoints against modern hacking tools and tactics.
Other Resources:
Gartner's 2018 Magic Quadrant for Endpoint Protection Platforms (EPP): What's Changed?
Comparing the Top Endpoint Security Vendors — Solutions Review
2018 Gartner EPP Magic Quadrant: What's In a Vision(ary)?
Answering the Top 4 Enterprise Endpoint Security Questions
Endpoint Detection and Response: A New Wave in Security?
Sorry, Your Legacy Antivirus Solution is Inadequate

Latest posts by Ben Canner
(see all)