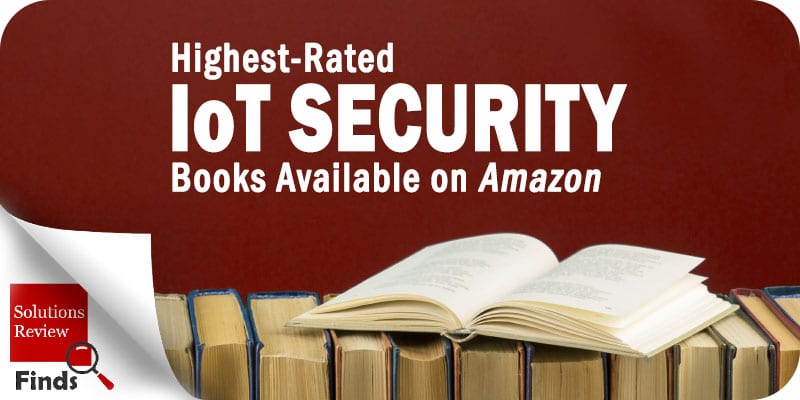 Solutions Review finds the highest-rated IoT Security books available on Amazon right now. You need to add these to your collection today. 
Solutions Review frequently shares our finds for essential cybersecurity titles and books every InfoSec professional and IT security team should have on the shelf. Here's one of our lists.
For this list, we wanted to zoom in on a specific branch of cybersecurity – IoT Security – and share the highest-rated titles on the subject. These books qualify for this list by being about IoT security specifically and having a four-star rating on Amazon at minimum.
These books are intended for beginners and experts alike and are written by authors with proficiency and/or recognition in the field of cybersecurity.
Highest-Rated IoT Security Books Available on Amazon
Our Take:
Brian Russell is a Chief Engineer focused on Cyber Security Solutions for Leidos.Drew Van Duren is a senior cryptographic and cybersecurity engineer at Leidos.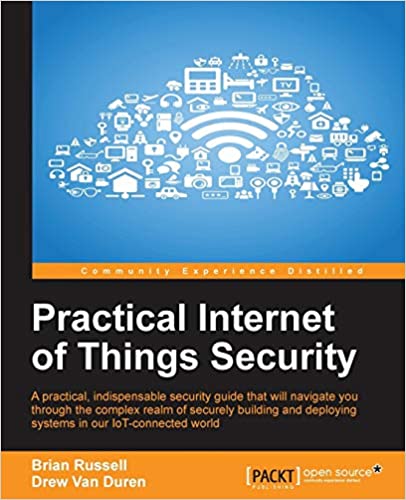 Description: This book will take readers on a journey that begins with understanding the IoT and how it can be applied in various industries, goes on to describe the security challenges associated with the IoT, and then provides a set of guidelines to architect and deploy a secure IoT in your Enterprise. The book will showcase how the IoT is implemented in early-adopting industries and describe how lessons can be learned and shared across diverse industries to support a secure IoT.
Our Take:

Authors

Sunil Cheruvu, Anil Kumar, Ned Smith, and Dave Wheeler are all Principal Engineers at Intel, so their expertise is obvious.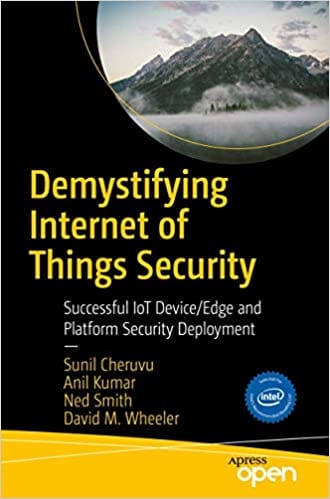 Description: Break down the misconceptions of the Internet of Things by examining the different security building blocks available in Intel Architecture (IA) based IoT platforms. This open access book reviews the threat pyramid, secure boot, chain of trust, and the SW stack leading up to defense-in-depth. The IoT presents unique challenges in implementing security and Intel has both CPU and Isolated Security Engine capabilities to simplify it. This book explores the challenges to secure these devices to make them immune to different threats originating from within and outside the network. The requirements and robustness rules to protect the assets vary greatly and there is no single blanket solution approach to implement security.
Our Take:
Scott J. Shackelford is Associate Professor of Business Law and Ethics, Cybersecurity Program Chair, and Director of the Ostrom Workshop Program on Cybersecurity and Internet Governance at Indiana University Bloomington.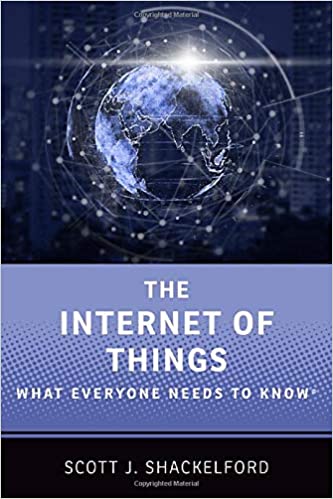 Description: This volume demystifies our increasingly "smart" world, and unpacks many of the outstanding security, privacy, ethical, and policy challenges and opportunities represented by the IoE (Internet of Everything). Scott J. Shackelford provides real-world examples and straightforward discussion about how the IoE is impacting our lives, companies, and nations, and explains how it is increasingly shaping the international community in the twenty-first century. Are there any downsides of your phone being able to unlock your front door, start your car, and control your thermostat? Is your smart speaker always listening? How are other countries dealing with these issues? This book answers these questions and more.
Our Take:
All of the authors contribute their considerable expertise in cybersecurity to this book, which helps you reconceptualize threats to the IoT.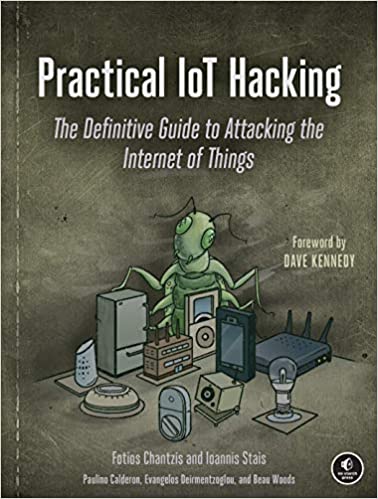 Description: Written by all-star security experts, Practical IoT Hacking is a quick-start conceptual guide to testing and exploiting IoT systems and devices. Drawing from the real-life exploits of five highly regarded IoT security researchers, Practical IoT Hacking teaches you how to test IoT systems, devices, and protocols to mitigate risk. The book begins by walking you through common threats and a threat modeling framework. You'll develop a security testing methodology, discover the art of passive reconnaissance, and assess security on all layers of an IoT system. Next, you'll perform VLAN hopping, crack MQTT authentication, abuse UPnP, develop an mDNS poisoner, and craft WS-Discovery attacks.
Our Take:
Aditya Gupta is the founder and CEO of Attify, Inc. – a specialized security firm offering IoT penetration testing and security training on IoT Exploitation.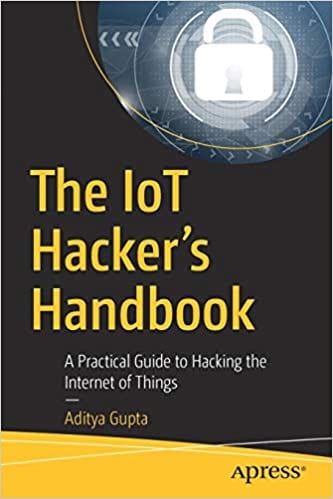 Description: Take a practioner's approach in analyzing the Internet of Things (IoT) devices and the security issues facing an IoT architecture. You'll review the architecture's central components, from hardware communication interfaces, such as UART and SPI, to radio protocols, such as BLE or ZigBee. You'll also learn to assess a device physically by opening it, looking at the PCB, and identifying the chipsets and interfaces. You'll then use that information to gain entry to the device or to perform other actions, such as dumping encryption keys and firmware. 
Those were our picks for the highest-rated IoT security books available on Amazon now. For more on enterprise cybersecurity, check out our Endpoint Security Buyer's Guide. 
Solutions Review participates in affiliate programs. We may make a small commission from products  purchased through this resource.

Latest posts by Ben Canner
(see all)