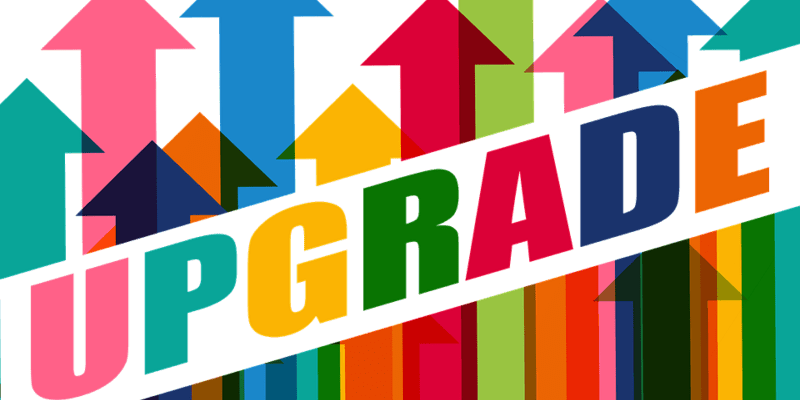 How can you pick the next-generation antivirus or next-generation endpoint security solution to replace your legacy antivirus solution?
Legacy antivirus solutions can't possibly keep your enterprise safe against the multitudes of modern digital threats. At best, they can only defend you against traditional malware—malware undergoing a significant decline as hackers embrace new tactics and fileless malware. Your enterprise needs to take the steps to replace your legacy antivirus solution to supplement its perimeter security before it becomes too late.
However, you shouldn't just choose an endpoint security solution at random. You need to consider the key security capabilities your enterprise needs to stay secure; furthermore, you need to select a solution which fits your business' IT environment and business processes. How can you simplify the EPP selection process?    
We here at Solutions Review read through "Replace AV Buyers Guide," a white paper by endpoint security solution provider Carbon Black. They adapted their content from a SANS guide to solution evaluating to focus on selecting a next-generation antivirus solution. Here's what we learned from Carbon Black.
What Criteria Should You Use?
When you decide to replace your legacy antivirus solution, you need to first understand what you'd like from your alternative. After all, it is one thing to understand intuitively that legacy antivirus can't provide the right perimeter security for your business. It is quite another to dive into what next-generation endpoint security solutions can do in comparison—their capabilities, priorities, and user interfaces.  
Carbon Black provides a set of criteria your business can use to evaluate the effectiveness of potential replacement next-generation antivirus solutions. They include:
Preventative capabilities against all types of modern cyber attacks (including but not limited to malware).

The availability of options for different kinds of preventative capabilities.

The ability to enforce policies befitting disparate kinds of endpoints, including devices used by remote workers.

Preventative policy creation, testing, and deployment.

False positive security event alert limitation.

The collection of threat intelligence from different feeds.

The incorporation of threat intelligence into malicious behavior prevention and detection.
The above-cited factors only scratch the surface of the criteria your enterprise should examine as you begin the process to replace your legacy antivirus solution. Other criteria include operational requirements, visibility, performance, and context.
However, what matters is that selecting a new solution is far from an idle activity. It requires serious engagement.
Which brings us to the next lesson from Carbon Black…
Don't Rush Into Replacing Your Legacy Antivirus
You can quite easily conflate the goal to replace your legacy antivirus solution with the goal of choosing a deploying a next-generation endpoint security solution as quickly as possible. Needless to say, this is not as beneficial of a goal.  
Selecting a solution rashly or only to solve an individual issue just creates problems which a new endpoint protection platform can't solve. According to Carbon Black, 48% use more than 25 security products on their network simultaneously.
Operating so many solutions at once creates an overwhelming amount of work for your IT security team; they have to maintain, deploy, and configure each solution, which requires time and resources to do optimally. Additionally, so many cybersecurity solutions on the same business network create a high likelihood of integration issues and thus security holes.
Therefore when you decide to replace your legacy antivirus solution, you must strive to pick a solution as all-encompassing and as fitting for your business processes as possible. In other words, you need to properly test any possible next-generation endpoint security solution before you formally purchase it.
An EPP test involves having a timeframe to evaluate the potential solution. Additionally, it requires understanding and considering the distinct evaluation criteria for each group of enterprise users. These include end-users (both employee and privileged) but also developers, admins, and security team members.  
Moreover, you must determine how transitioning to and operating within the cloud might change both the above criteria and your business processes overall.
But How Will You Test?
If you plan to replace your legacy antivirus solution, you must test. Testing itself can prove a lengthy process. It involves configuring the evaluation environment and working from the perspective of each group of users in the network.
Carbon Black dives into the steps of a full next-generation antivirus and endpoint security solution test. You can check out the full "Replace AV Buyers Guide" white paper here.

Latest posts by Ben Canner
(see all)