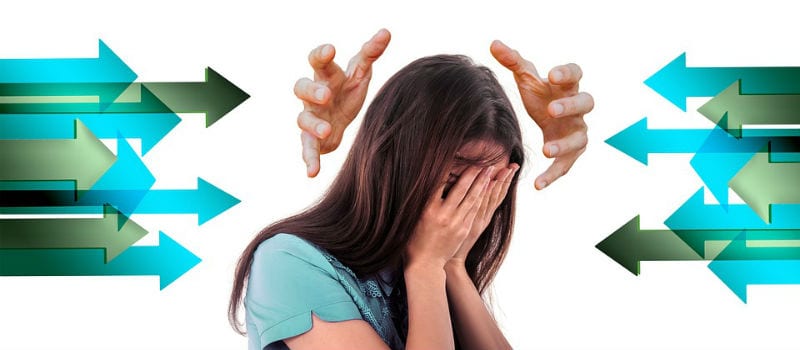 Endpoint security and next-gen antivirus (NGAV) solution provider Kaspersky Lab released the results of a recent survey concerning "cybersecurity stress." After polling 2,000 consumers in North America, Kaspersky Lab found that 81% of Americans and 72% of Canadians feel intense stress over the constant headlines concerning data breaches.
Consumers are plagued by anxieties of their personal information being leaked or stolen, exacerbated by a public lack of knowledge on cybersecurity best practices. 46% of respondents have already suffered from a data breach within the past five years. 46% of younger consumers (ages 16 to 24) report feeling stressed over managing their passwords. 75% of overall consumers said they worried about how they would protect all of their devices in the event of a cyberattack.
Kaspersky Lab also found that this cybersecurity stress is eroding the trust customers have in enterprises and technologies to keep their personal data safe. Over one-fifth of consumers wouldn't trust their data to any industry or enterprise, and only 7% would trust a password management software to store their credentials.
"With massive data breaches and cyberattacks making headlines nearly every week, consumers are becoming increasingly aware of the cybersecurity risks out there. However, many people still have no idea how to begin securing their devices from these threats, or what to do if they become a victim. With no way to gain control, the very idea of cybersecurity becomes completely overwhelming," said Vice President of Consumer Sales at Kaspersky Lab North America Brian Anderson in a statement.
While Kaspersky Lab's discovery of widespread cybersecurity stress can be seen as a dire warning to enterprises about the responsibilities of collecting consumer data—and it certainly is—it also constitutes an opportunity. By making cybersecurity an essential part of your enterprise's brand via marketing and advertising efforts, you can project an aura of stability and strength in an uncertain time. This could in turn foster customer trust and much more loyal customer base—good indicators of long-term profitability. You look proactive, rather than reactive, and your customers will respect that.

Latest posts by Ben Canner
(see all)