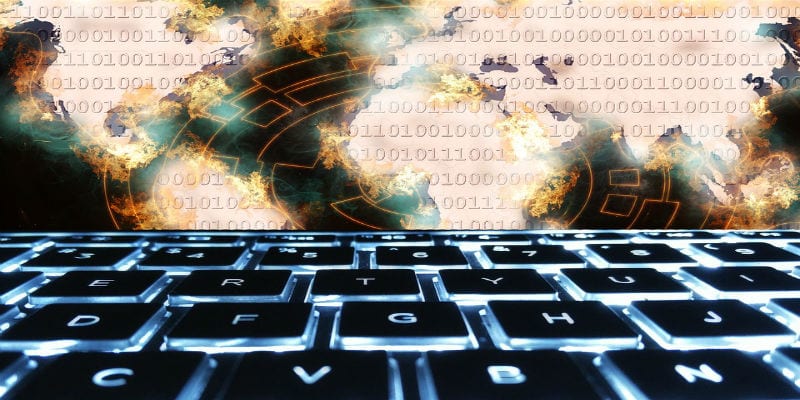 This morning, endpoint protection and threat intelligence solution provider Webroot released the results of their Webroot Threat Report: Mid-Year Update. This report analyzes trends from the first half of 2018 to evaluate the digital threat landscape.
One of the key findings from this year's Webroot Threat Report: Mid-Year Update is the official crowning of cryptomining as the top digital threat of 2018; this supplants ransomware, which long held the title. Other key findings include:
52% of digital threats in the first half of 2018 were malware based, including both cryptomining and ransomware.

35% of threats were cryptomining attacks.  

By 2020, cryptomining attacks will consume 3% of the world's electricity, according to Alex de Vries.

Webroot customers attempt to visit malicious websites with cryptomining malware 3% of the time.

Hackers are increasingly using Remote Desktop Protocols as an attack vector. Many are buying access to unsecured RDP on the Dark Web.

Phishing saw a 60% increase within six months.  

17% of phishing emails posed as Dropbox.    
In a statement Tyler Moffitt, Senior Threat Research Analyst at Webroot, said: "Cybercriminals display an amazing ability to adapt to maximize their profits. Businesses need to adopt the same nimble mindset toward their cybersecurity. They need to continually reassess risks, adopt a multi-layered approach, and, ultimately, educate their employees about the latest threats on an ongoing basis."  
Indeed, the Webroot Threat Report: Mid-Year Update did uncover evidence of enterprises seeing a vast improvement in their cybersecurity postures with proper employee training. Enterprises which ran 1 to 5 campaigns saw a 33% phishing attack click-through rate. Those running 11 or more only saw a 13% click-through rate.
You can more about the Webroot Threat Report: Mid-Year Update here.   
Other Resources: 
You Need to Hire More Female Cybersecurity Professionals
In Focus: The Desperate Shortage of Women in Cyber Security
Gartner's 2018 Magic Quadrant for Endpoint Protection Platforms (EPP): What's Changed?
4 Tips For Endpoint Security Solutions (That Everyone Forgets)
Comparing the Top Endpoint Security Vendors — Solutions Review
Answering the Top 4 Enterprise Endpoint Security Questions
What Can We Expect for the Future of Endpoint Security?
Six Endpoint Security Vendors to Watch in 2018
The 25 Best Endpoint Security Platforms and Tools of 2018

Latest posts by Ben Canner
(see all)