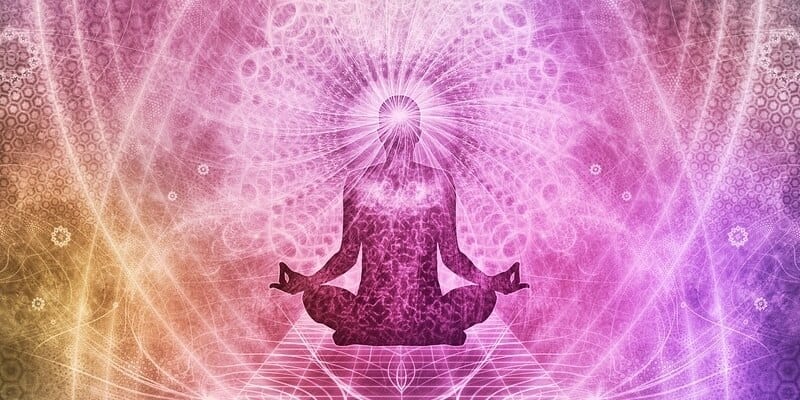 Do you have endpoint security mantras?
How do you feel about your enterprise's endpoint security solution?
Do you feel comfortable with it? Do you feel familiar with it? How long has it protected your enterprise? If you answer positively to these questions—if you selected your solution years ago—then you have a problem.    
The phrase "familiarity breeds contempt" should never hold truer than for cybersecurity. If you still deploy and maintain a legacy endpoint security solution, you must begin the process of replacing it with a next-generation endpoint security solution. Immediately.  
Why? Legacy solutions, especially legacy antivirus, can't offer your business the protection you need to thrive safely in the modern digital marketplace. Only a next-generation endpoint protection platform can fortify your digital perimeter and deter modern hackers in the first place.   
But just selecting a new solution at random doesn't help you in the way you'd think. Picking a solution rashly or to solve a singular problem only results in bloated and clashing architecture; integration issues and security holes may arise, creating a self-defeating IT security environment.     
You need to embrace the new endpoint security mantras—those disparate pieces of digital wisdom which can help you select the most fitting endpoint security solution.  
Therefore, these endpoint security mantras should guide your thinking and help you recognize the top priorities in selecting a solution. You should repeat these endpoint security mantras as you consider making a new selection and as you consider updates and patches for your current one.
Repeat after us:
Every Attack Begins at the Endpoint
Among our endpoint security mantras, this must appear so simple. Yet, simultaneously, so many enterprises continue to neglect it.
Every attack truly does begin at the endpoint. Thus each needs protection to deter and deflect as many hackers as possible.
Your enterprise can't afford to neglect this vital part of your InfoSec. Indeed, plenty of threats directly target specific endpoints. Cryptojacking malware, for example, tends to dwell on an individual endpoint to exploit their processing power.  
Endpoint security can't prevent 100% of all attacks—no cybersecurity solution can make such promises. However, the more fortified your digital perimeter, the less likely hackers target your enterprise. Hackers are only human, after all; they'll prefer easier targets as a rule.
The digital perimeter undergoes continual evolution as more enterprises adopt the cloud and undergo their digital transformation. However, users still interact with the cloud through their endpoints. Hackers may treat endpoints as stepping stones to their real targets, but why give them any stepping stone at all?
Hackers Adapt and I Must Adapt
Many IT decision-makers still harbor images of hackers as lonely, black-hooded teenagers hiding in their parents' basement. While certainly those hackers exist to this day, hackers now more commonly work in pseudo-corporate structures. Hacking is, for many threat actors, their professions. Much like other professions, they aim to do as efficient a job as possible.  
Indeed, hackers experiment with new attack tactics and algorithms to improve their cyber attacks' profitability. They collaborate over the Dark Web to innovate and swap industry tips. New hackers can take advantage of support services for purchased malware kits.
In other words, hackers continue to adapt; their threats evolve to bypass legacy solutions and evade traditional detection and prevention capabilities. Therefore, your endpoint security must also adapt to keep pace with them.
Your IT security team must continually monitor and maintain your endpoint security solution to ensure its optimal performance. Your endpoint security should incorporate the latest threat intelligence into its prevention and detection so it can catch the latest threats, as just one example.
Furthermore, your team should also ensure the solution remains up-to-date with regular patches and updates. Patches close security holes before hackers can exploit them, and updates bolster your threat intelligence. Neither should remain on your to-do list for long.
Visibility is Key
As part of your endpoint security mantras, ask yourself these questions:
Do you know all of the devices connecting to your network? This includes mobile devices, devices connecting from remote networks (i.e. work from home devices), Internet of Things, etc.

Do the devices connecting to your enterprise network have the same level of endpoint security?

If an attacker did penetrate your network, could you identify where it entered from?

In the above scenario, would you know how long the attacker dwelt on the network?

Do you know how employees access your cloud databases?
If you encounter trouble answering any of these questions, you need to consider an update to your endpoint security solution. The golden rule of cybersecurity is "if you can't see it, you can't protect it." Your endpoint protection platform must improve your visibility, helping you to identify previously hidden devices and secure them.
Endpoint detection and response (EDR) can help with visibility improvement. Additionally, EDR can supplement your digital perimeter by continually scanning for potential security compromises and alerting your IT security team if it detects a problem.   
Moreover, you should require all devices, including devices connecting in a bring-your-own-device culture, deploy your chosen endpoint security solution. This ensures a consistent digital perimeter across all devices and allows for insight into all potential threat vectors.
Finally, your endpoint security solution should integrate with your identity and access management platform. This integration can help you ensure more visibility as more devices connect to the cloud and provide more user behavioral monitoring.
Antivirus isn't Enough
We said above your legacy antivirus solution isn't enough. We stand by that assertion; in fact, we've done so multiple times. But we also contend judging your potential next-gen endpoint security solution by its antivirus capabilities alone often proves a considerable mistake.
Next-generation endpoint security also includes:
Firewalls

Port Control

EDR

Honeypot Capabilities

Intrusion Detection and Response

Device Management

Encryption

Application Controls
Ideally, you can conduct all of these functions from a single pane of glass and in a centralized architecture. Your enterprise needs to consider these capabilities and understand what they can offer your network before making any decision.
Obviously, different verticals and IT environments will weigh these capabilities differently. But you need to evaluate your devices closely to gain enough insight to make these determinations.
If you would like to learn more endpoint security mantras or to learn more about the top endpoint security vendors, you can check out our 2019 Endpoint Security Buyer's Guide. 

Latest posts by Ben Canner
(see all)