Enterasys and the New England Patriots – A Super (Bowl) Combination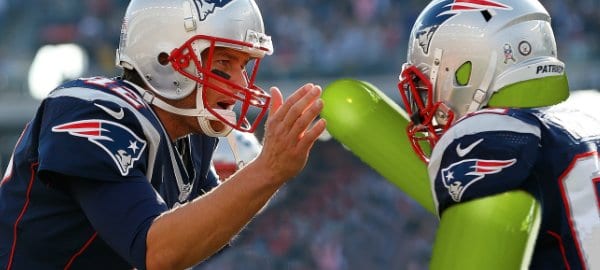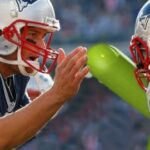 Xconomy recently reported on Enterasys' "CIO Mobility" event held on Tuesday night in Foxborough, MA at the New England Patriots' Gillette Stadium. It's an interesting look into how Enterasys has helped bring Wi-Fi into Gillette Stadium to help improve fan experience and we thought we would share it, quite frankly because we are rabid fans here at Solutions Review. The "CIO Mobility" event brought together tech execs from the four major sports team in Boston to talk about how mobility and technology are being utilized to help fan and customer experiences as well as businesses.
The article highlights how the Patriots and Enterasys work together to bring in a massive Wi-Fi network into the stadium to allow crowds to connect and communicate mid game. In order to connect upwards of 70,000 fans to the network some 360 access points, the same amount of antennas and a number of switches were installed in order to cater to such a dense environment. Xconomy writes that this network is "one of the first of its kind" and quotes Jonathan Kraft as saying they "spend a significant amount of money" on the solution.
So what is the reason behind bring in technology, in this case Wi-Fi with Enterasys, and such a large investment? For the Patriots it is all about the fan experience. The new wireless network brings a more comfortable and enjoyable experience for the fans at the stadium on a bunch of different levels. Apparently the Patriots have really been looking into increasing fan experience since 2008 and Kraft says, "We have to figure out how to give them an experience that's different from home. Live viewing is at risk, unless you make it more engaging, special, and unique." Xcomony writes that these improvements could come in the form of access to different camera angles, exclusive audio from players, locker-room video, live game stats, ordering from concessions, wait time on line for restrooms and more. All of which the new Enterasys wireless network con allow for.
Kraft apparently gave a nod to Enterasys in regards to working with them saying, "Enterasys worked with the Patriots for a year, didn't talk a lot or make big promises, and over-delivered on its product." You can click here for the full Xconomy article and to read more about Enterasys, the Patriots and how the other major sports teams in Boston are utilizing technology to improve their products for the fans.