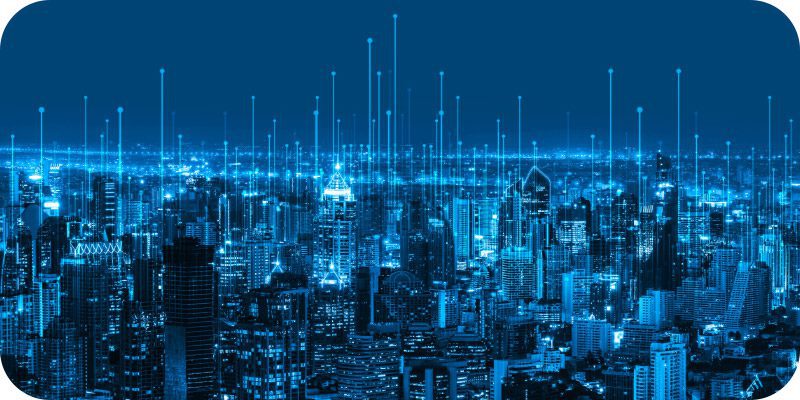 One major benefit of using an ERP solution in the distribution industry is that you can manage many core business areas with just one system. Financials, inventory management, purchasing management, and sales management are tied together allowing you maximum insight and control over operations.
Keeping functions separate can cause a disconnect between departments, increasing the likelihood of data errors, duplication of functions or records, lack of visibility into the business as a whole, and overlooked opportunities for sales. Today's ERP solutions offer a variety of options to help distributors achieve this goal. But, best-of-breed ERP software goes beyond managing daily operations by offering tools to drive customer engagement and incite customer loyalty.
In an attempt to bring you the best content within the ERP space, Solutions Review editors search the web far and wide on a daily basis for insights that can have a real impact and help you to move the needle. This article, written by Jennifer Rosvally, Director of Marketing, DDI System, discusses the top five reasons how leveraging a completely connected ERP can drive business performance and results. We've chosen to focus on three below.
Warehouse and Operations Integration
Poor inventory management is among the top reasons why small to medium-sized businesses (SMBs) often fail. Businesses that lack a clear inventory management strategy typically exhibit a higher spend on inventoried items, leading to smaller profits and greater chances for business uncertainty. It is therefore necessary to perform the perfect balancing act between having too little or too much inventory. Understanding the role your warehouse plays in your distribution strategy becomes critical.
Connecting WMS to your ERP system alleviates the pain points of having multiple systems and inventory inaccuracies. A streamlined, system enables business owners to see detailed historical and real-time information that can be used for strategic and tactical planning, including capturing staff efficiencies.
24/7 Customer Support
Successful distributors know that everything depends on customer experience during every engagement opportunity. And, more importantly, your customers have high expectations. Therefore, distributors are challenged more than ever on how they provide continuous service whether on the road or after-hours.
A connected ERP helps drive customer engagement at these times with innovative tools that provide mobile access, VMI and customer connected portals. These types of features give customers the ability to connect with their distributor of choice from anywhere at any time.
According to Rosvally, 60% of high performing sales teams use a mobile sales app today, enabling these salespeople to double their sales performance and incite loyalty. Mobility also allows your sales team to be much more productive, serve customers with immediacy and authority, and streamline communications with the home office—resulting in more effective time with customers and increased sales.
One of the most effective ways to engage with customers is by offering a customer connected portal. It offers a private, secure site that enables businesses to share account-specific information with customers such as credit status, invoices, available rebates, product and order information, calendars, etc. It also enhances customer relationships by providing complete 24/7 access to up-to-date information. The advantages of customer portals are convenience and relevance–they contain everything customers need in one online place.
Once again, the innovation comes in having this content directly connected to your ERP data, so customers can look back at orders, re-order, add new products, see account billing history and more. This self-service tool allows buys to manage their inventory with accuracy and immediacy, fueling customer loyalty.
Competitive Advantage
In today's market, the number one reason distributors are considering upgrades and new solutions is due to the rise in online competition. Most distributors are looking for a way to expand their reach and get the most out of customer connectivity.
Industrial distributor Jansen Ornamental in El Monte, California found themselves facing this exact challenge. They required a software solution that could tackle their unique operational requirements and take their business to the next level with advanced business tools. Plus, they needed these tools to be unified into their day-to-day operations software. Jansen turned to DDI System's Inform ERP which offered a modern-day eCommerce solution coupled with an ERP. The results have been staggering.
Purchasing Director Ron Andrade explains ""By offering eCommerce, we're seeing customers doubling and tripling their sales from previous years," says Andrade. "And we're drawing a lot of new customers — we're reaching contractors in other areas who don't have access to a supplier like us. We now ship to customers all over the country, and some even outside the country," adds Andrade.
We encourage you to read the full article here.
---
Looking for more? Download our ERP buyers guide for free and compare the top-24 products available on the market with full page vendor profiles. The guide includes four key capabilities to look for in an ERP solution, plus five questions to ask yourself and five questions to ask the software provider before purchasing. It's the perfect resource for anyone looking to find right ERP for their business/organization.
And don't forget to follow us on Twitter, Facebook and LinkedIn for all the latest in the ERP space!

Latest posts by Elizabeth Quirk
(see all)