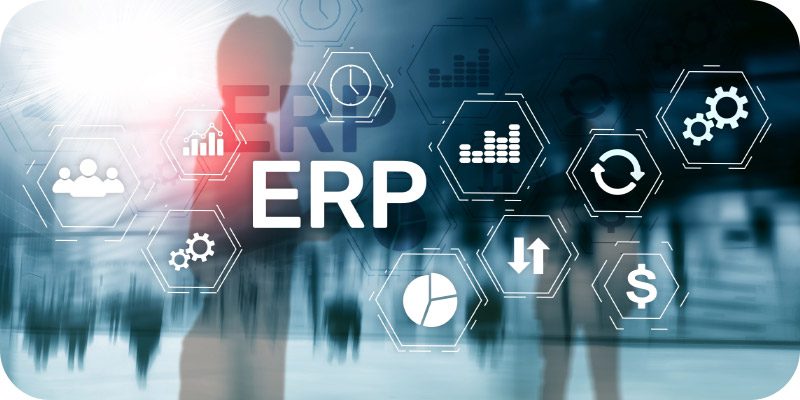 The editors at Solutions Review have compiled a list of the top ERP vendors your company should consider working with if it's interested in expanding its business with the capabilities of an ERP system.
There are plenty of Enterprise Resource Planning (ERP) vendors making a name for themselves in the world of enterprise technology. While this means organizations have options to choose from, it also means that choosing the right ERP solution can feel daunting. Choosing the right solution is crucial, as it has the ability to maximize company efficiency, enable agility, and much more.
ERP software provides seamless communication and real-time data for businesses. It is a beneficial tool that centralizes all islands of information and streamlines it to multiple departments in an enterprise. All the vendors below have been listed in alphabetical order for convenience's sake.
Top ERP Vendors to Look Out For
---
SAP is the world's third-largest independent software manufacturer and a world leader in enterprise applications in terms of software and software-related service revenue. With more than 345,000 customers across 180 countries, SAP's ERP and financial management software can help users connect departments and functions in the cloud and on-premise and maximize their resiliency and scalability. The company also has over 15,000 global partner companies it works with.
---
Microsoft Dynamics 365's ERP software capabilities can expand the way your company handles its manufacturing, retail, finance, and IT functions. Microsoft Dynamics is going more upstream after larger implementations and is a more open system, making it easier to customize. Microsoft trails closely behind SAP with an overall market share of 16 percent. Microsoft Dynamics 365 ERP software appeals to small companies and midsize and big companies due to the solid suite of products they've made.
---
Oracle ERP Cloud offers a complete, innovative, and proven solution for organizations of all sizes that want to thrive in the digital economy. With industry standards and modern best practices, Oracle is the one cloud for your entire business. It manages accounting, financial planning and analysis, revenue recognition, risk management, tax reporting, and more. For overall market share, Oracle follows closely behind Microsoft Dynamics with a 13 percent market share and has an average project cost of $2.38 million.
---
Infor ERP solutions have expanded beyond traditional ERP functionality and can bring together business intelligence (BI), sales automation, and e-commerce. For the overall market share, Infor is at the same 13 percent as Oracle. Infor's move to the top tier can be explained in part by its rapid growth in the past few years and because it has invested heavily in user interface development and embraced open-standards architecture. They had the least expensive project cost at $1.51 million.
---
All four vendor ERP systems are on the longer end of implementation timelines, except for Infor, which takes 15.3 months on average to implement. Oracle had the longest implementation time at 24.5 months, while Microsoft Dynamics has the biggest discrepancy between the planned implementation duration (21.2 months) and the actual duration (23.6 months).

Latest posts by Elizabeth Quirk
(see all)