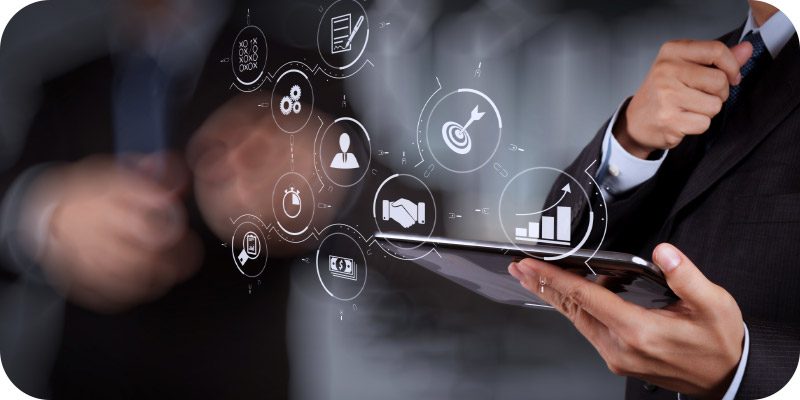 Enterprise Resource Planning (ERP) software focuses on streamlining business processes by enabling seamless communication and coordination between each separated department of an organization or business. ERP systems can facilitate the connections between supply chain management and inventory monitoring, or between an organization and its customers.
There are an unlimited amount of workflows that can be bridged using an ERP solution, but there are three in particular that are most benefited by it:
1. Finance & Operations 
One of the major business disruptions in the manufacturing industry is the sudden breakdown of equipment, resulting in loss of productivity and production delays. The root of this issue can be found in the lack of communication between operations department and accounting department. If the operations department is able to cut out depreciation data of a machine right from the machine itself, and transport the data to operations in a timely manner, adequate purchase and maintenance arrangements can be accomplished before issues occur. This is all entirely possible through ERP-enabled alerts and notifications, which you can set up on your mobile devices.
2. Customer Service & Marketing
It takes planning and testing, but if done properly, the advantages of ERP and Customer Relationship Management (CRM) integration are enormous. CRM software coordinates customers and services to promote positive customer interactions and brand experience. Combined, the functionality of each system can skyrocket. By integrating CRM and ERP software, the company gets a total 360 degree view of the customer which allows you to quickly respond to inquiries and orders, better access to critical information, improving collaboration between front and back office operations, and lastly, the ability to streamline business processes which will boost profits.  ERP and CRM integration elegantly combines all your financial, managerial, and marketing procedures on one easy-to-use platform.
3. Field Service & Sales
The job of a manufacturer doesn't stop once a product is delivered. Building strong relationships with the best client base includes the occasional check-in and support. In order to make more sales, you need to have a good reputation so customers either want to come back, or recommend you to others. Service Processing modules (part of a larger ERP suite) can bring these two worlds together. After configurations reach customers, service reps and technicians can draw on the same pool of insight to predict support needs before deficiencies, failures and uncomfortable phone calls. Service Processing can also be utilized on mobile devices with a mobile ERP app, so workers out in the field always have an updated, real-time schedule with the most critical information.
---
Looking for more? Download our ERP buyers guide for free and compare the top-24 products available on the market with full page vendor profiles. The guide includes four key capabilities to look for in an ERP solution, plus five questions to ask yourself and five questions to ask the software provider before purchasing. It's the perfect resource for anyone looking for the right ERP for their business/organization.
And don't forget to follow us on Twitter, Facebook and LinkedIn for all the latest in the ERP space!

Latest posts by Elizabeth Quirk
(see all)