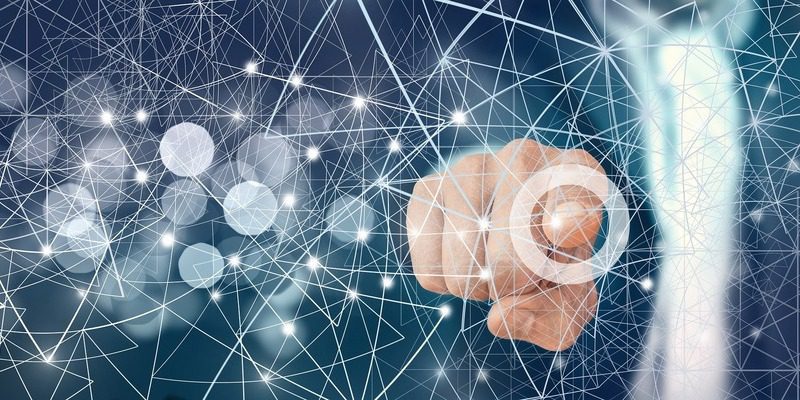 Written by Lori Lamping, Director of Solutions, Arcoro
With an automated Enterprise Relationship Planning (ERP) system, businesses can streamline their data between numerous departments through various modules and 3rd party applications in real-time to establish actionable processes which help to improve current and future business outcomes based on empirical, tangible evidence. With that said, not all ERP software solutions are built the same. They all have their strengths and weaknesses including what functionality they offer, the type of support provided, available integrations at-the-ready and much more.
Like with the numerous models of cars and brands available, ERP systems come in all shapes and sizes from "out of the box basic" to "The Rolls-Royce of technology". Every product has its pros and cons depending on the industry and what they need the most help with. For the purposes of this article, let's focus on what's missing from these out of the box ERP software solutions.
What are Out of the Box ERP Software Solutions?
Out of the box ERP software solutions are basic. Sure, they'll come with automated workflows to cover finance and accounting, manufacturing, supply chain, logistics, CRM and a few human resources processes, but the caveat is that while processes are improved by automating workflows that impact numerous departments across the company, the technology is simply restrictive, or is lacking the tools to really make it effective.
For example, if your HR department is relying on a basic ERP system to address processes within HR Management and Talent Management, they will have a hard time running them because most basic ERP solutions don't include many of the following processes dedicated within HR:
| | |
| --- | --- |
| HR Management | Talent Management |
| Core HR – Employee Self-Service, Workflow Management, Reporting, Electronic Signature, Employee Record Management and Surveys | Recruiting and Applicant Tracking |
| Benefits Management | Onboarding |
| ACA Compliance | Performance Management |
| Time and Attendance | Learning Management |
| Payroll Processing | Succession Planning |
As the HR department is only one example, many departments within your business will experience the same struggles. If you want focused modules within specific departments of your business to help meet business objectives and goals, then you will need to look into purchasing a whole new system entirely, or look into partnering with third-party providers to integrate cloud-based modules into your current system, designed to scale with you as your requirements change over time.
What are Out of the Box ERP Software Solutions are Missing?
Most out of the box ERP solutions are designed to accommodate as many businesses as possible. They are created with a very broad toolset, so the company is able to offer their basic technology offering to a lot of interested clients. However, like individuals, all companies are unique and have different needs and requirements to be successful. Many companies who purchase the most basic ERP system end up finding out that they need stronger functionality for specific processes, or they are still missing crucial automated workflows and end up regretting their purchase.
Let's help you avoid "buyer's remorse" on your next ERP system purchase by learning more of what out of the box ERP software solutions are missing.
Customizability
As we mentioned earlier, basic ERP systems are typically built "for the masses". They help to cover an array of processes at a high-level for businesses, that also span to cover numerous departments. The system is considered ok at what it does, but it's not a master of really any process that you might be undertaking. Many businesses find out early, after their purchase, that they need extended, or more specific functionality that their current system just cannot offer. This puts them in a tough spot, because now they begin a new process of searching for new products to purchase which can affect the long-term cost effectiveness of the first ERP system they bought.
Long-term cost effectiveness
The long-term cost effectiveness factor goes hand-in-hand with customizability like a domino effect. If you bought a basic ERP software solution and it turns out you need a more customized experience to address specific processes, then you will need to spend even more money to address those issues. You will either have to buy another system to coincide with, or by adding individual cloud-based modules to enhance the "basicness" of your current system.
Scalability
As your business is constantly evolving, it's important to find ERP software solutions that can adapt with you as your requirements change.
Let's discuss another example within the HR department. Your basic ERP system may be able to allow administrators to manage timesheets, track basic stages of performance management, possibly perform payroll and other various reporting. However, since the processes within the system itself are restrictive in functionality, an administrator might have hard time performing the following tasks efficiently:
Managing benefits administration

Navigating ACA compliance

Enhancing recruitment and onboarding—building employer brand, shortening the application process, sending automated communications and more

Offering employee self-service, or portal—allowing employees to obtain the information that matter most to them faster such as paystubs, PTO, documentation, benefits enrolled in and more

Stimulating employees with learning management and succession planning
By purchasing a basic ERP system, you will leave yourself without the functionality to meet your businesses' true needs, especially if you're growing faster than you realize.
On-going support
While basic ERP software solutions have cheaper sticker prices, they are missing out on key components for your business like the customizability, long-term effectiveness, scalability and even the support they offer to help you implement, train and troubleshoot they system.
Not all, but some providers will basically leave you in the dark after your purchase of the ERP system you buy. They may not have the personnel or bandwidth available to provide you with the right training, or to help you troubleshoot any problems you might come across. Some may offer tutorial videos, documentation, or other resources; but that personal (and needed) touch is lacking. It's important that you have discussions with potential ERP partners to figure out what kind of on-going support you can expect to receive from them in the relationship. It all depends on the size your business and requirements it needs to be successful.
Research Available ERP Software Solutions
There are basic, configured and customized ERP software solutions out there with an array of strengths and weaknesses that you have access to. Basically, the most important facet to all of this is for you to know exactly what your business' requirements are. You and your team need to sit down and discuss:
Where your strengths and weaknesses are

What departments need the most help

What your budget is

What functionality is needed most

How much support you will need in implementation, training and troubleshooting

Timelines that need to be met

Scalability prospects and more
After you figure out what your exact requirements are, the process of searching for the perfect ERP system will become much easier for you to do.
Lori Lamping has over 20 Years of Industry Experience: Starting off with Software Sales, Recruiting, Training, Solutions Engineer for Learning & Talent Management Systems, Account Management for Learning & Talent Analytics, Product Manager for Talent Management and Director of Solutions for 10 Talent Management Modules.
---
Looking for more? Download our ERP buyers guide for free and compare the top-24 products available on the market with full page vendor profiles, including key capabilities, an overview of the ERP software market, questions to ask before purchasing, and our bottom-line analysis.
And don't forget to follow us on Twitter, Facebook and LinkedIn for all the latest in the ERP space!

Latest posts by Elizabeth Quirk
(see all)