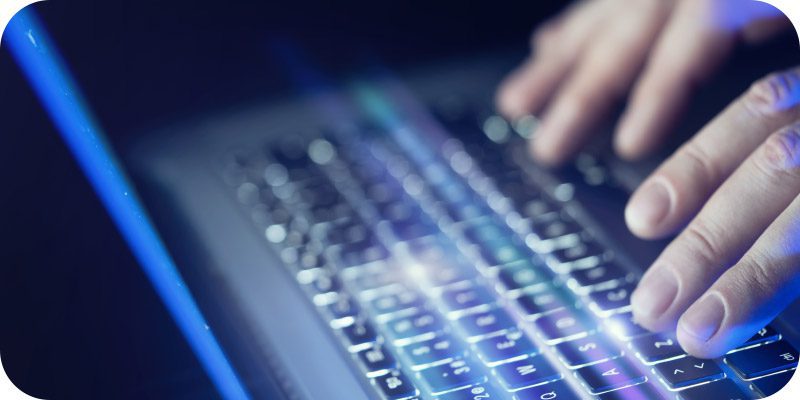 Written by Hitendra Rathore, Content Analyst at SoftwareSuggest
These are exciting times for small and medium-sized businesses (SMBs). The internet, social media and smartphones have made it possible for them to compete with the big guns that were once only available to large corporations. Having said that, the competition has also made it much more difficult to sustain an SMB. To keep up, more and more SMBs are asking themselves if they need an Enterprise Resource Planning (ERP) solution.
What are ERP systems?
With an efficient and centralized database management system, built-in analytics and a dashboard, ERP systems can monitor business resources such as revenue, materials, orders, staffing and manufacturing capacity. It can handle the entire accounting infrastructure. Some of them even come with excellent Customer Relationship Management (CRM) platforms.
Why do SME's need them?
Most SMBs have begun with a "Start where you are. Use what you have. Do what you can." approach.  When the companies are small with a limited number of transactions, they typically begin with cheaper tools like spreadsheets. Data is keyed into these spreadsheets, making it increasingly vulnerable to errors and leakage of confidential information as well as misinformation, as the organization grows in scale.
The general perception that SMBs have about ERP systems today are that they are best suited for large-scale enterprises due to the high cost of ownership, the complexity of implementation and the subsequent maintenance costs. The last decade, however, has seen the advent of ready-to-use, off-the-shelf ERP packages specially designed for SMBs, offering easy implementation. The emergence of cloud computing, pay-as-you-use options and minimised requirements of skill sets, has made ERP systems a more comfortable consideration for SMBs hoping to become leaner and more efficient.
How can ERP systems help SMB's prepare for the future?
Maintaining data over spreadsheets may seem cheap. However, as SMBs grow, the additional cost of human resources and individual software systems for each department to manage data eventually eat into the revenue significantly. In this competitive business environment, the lack of integrated business software can have a negative impact on the business due to a lack of control over its data and thereby its operations. Here is how ERP systems can prepare businesses for future success:
1. More informed decision-making
Core business decisions can be taken promptly due to the availability of accurate information when it is needed the most. ERP systems provide centralized data on a real-time time basis. The most current data can be accessed easily in standard formats by authorised individuals. ERP makes it possible to take quick and accurate decisions with more confidence. One can even compare past and current data easily. ERP systems can also provide analytical data. Therefore, budgeting, planning and forecasting activities also become more natural.
2. Increased productivity
An ERP system can store a variety of data in one place. A wide range of critical inter-departmental data such as information about vendors, customers, products and materials, bills and invoices are all available on a single system. One need not coordinate with various departments, wait for them to update their information, and collate data received in Excel sheets into the desired format. ERP saves time and leads to consistent and reliable information with a minimised scope of human error. Most operations become streamlined, leaving people to focus on the actual business itself.
3. Better security and transparency
Since the data is available to all authorized users on a real-time basis and can be extracted easily at any time, the scope for data tampering is limited. Login credentials are needed to access the data. ERP systems also typically maintain a log of the users and their activities which limits the risk of the data falling into the wrong hands.
The same information is available to all users and therefore, the scope of misrepresentation of facts and figures is also minimal. Much fewer people come in contact with the data, as entering data into the system is not complex at all and far more accessible than maintaining it on spreadsheets.
4. Increased customer satisfaction
ERP systems streamline business processes which result in increased operational efficiency. They provide consistent and reliable results. They can save cost, and the savings could be passed on to the customer. For these reasons, customers can rely on the order being processed and delivered correctly and on time. They can also expect a certain standard of quality and value for money. Also, since the employees have time to focus on the business itself, rather than transactional stuff, they may be able to come up with more product improvements and a more full range of products.
Some ERP systems also include CRM systems, which further enhance the customer service capabilities of the organization and even the customer service experience. It also becomes possible for businesses to collect feedback and address grievances systematically. It allows the organization to form positive relationships with the customer.

Widget not in any sidebars

ERP Implementation Limitations
ERP systems do have some challenges. In choosing a business platform, one assumes responsibility for the everyday user experience of many people. An ERP project is a massive undertaking in terms of cost and implementation. It requires the close involvement of the top management.
ERP systems are created to conform to the industry's best practices. They can be customized. However, it is said that they should not be customized too much as they could complicate solution upgrades and IT management forever after that. Customization of ERP systems is often known to create long-term issues. SMBs who have implemented ERP systems without any customizations have been able to reap huge benefits from it.
Final thoughts
SMBs that adopt ERP systems are able to manage their data better. ERPs systems maintain confidentiality, offer more flexibility in data management and enhance productivity. They enable an organisation to take timely and effective decisions. They can lead to increased sales and profitability. It also reduces technological obsolescence in an organization, so that it is poised for long-term success.
---
Looking for more? Download our ERP buyers guide for free and compare the top-24 products available on the market with full page vendor profiles. The guide includes four key capabilities to look for in an ERP solution, plus five questions to ask yourself and five questions to ask the software provider before purchasing. It's the perfect resource for anyone looking to find right ERP for their business/organization.
And don't forget to follow us on Twitter, Facebook and LinkedIn for all the latest in the ERP space!

Latest posts by Elizabeth Quirk
(see all)