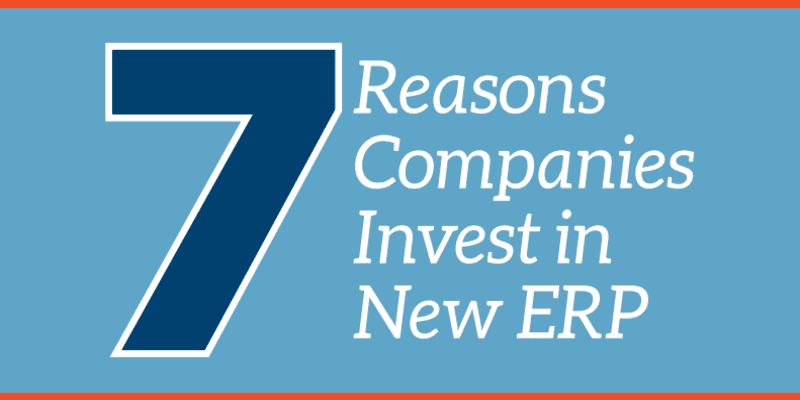 IQMS, a leading provider of Enterprise Resource Planning (ERP) solutions for manufacturers, provides a great white paper titled, "7 Reasons Companies Invest in New ERP," which discusses common reasons why it might be time to upgrade your ERP software solution and how to overcome these challenges.
It also touches on key considerations when comparing new or current ERP software tools and features, as well as the pro's and con's of on-premise ERP, hosted, and Software-as-a-Service (SaaS) / cloud-based ERP with the goal to teach how to select the right deployment option for your business.
"Has your business outgrown your current ERP software solution? Download now and start your new ERP software selection process off on the right foot."
Be sure to check out these top 3 signs telling you it's time to replace your ERP system.
Whether you're looking for an on-premise ERP or a cloud-based solution, our buyer's guide is the perfect resource to help get you started. Compare the top 24 vendors in the space head to head, it also provides you with 4 key capabilities to consider while selecting a new ERP solution and 10 questions to ask yourself and the software vendor before purchasing.
And don't forget to follow us on Twitter, Facebook and LinkedIn for all the latest in the ERP space!

Latest posts by Elizabeth Quirk
(see all)