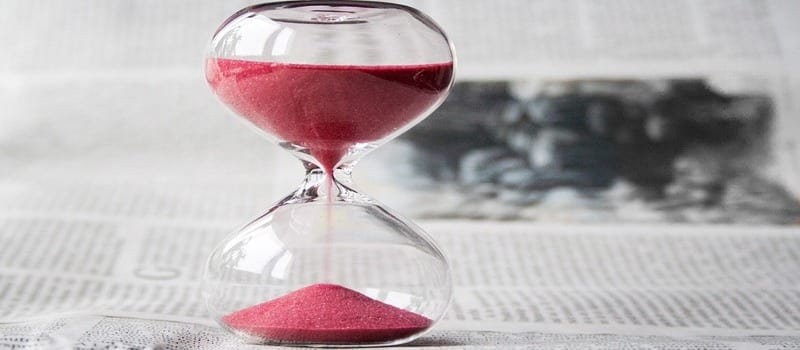 In today's highly competitive industry, it's important to stay on top of and up-to-date on what's going on in the market. For Enterprise Resource Planning (ERP) professionals and experts, this rings true regardless of your software field.
Whether you're behind the wheel with software implementations or on the front end of it all in an organization, keeping up with industry news and trends is essential to help build on your industry knowledge, identify opportunities for growth and keep you ahead of the curve.
Jade Gillham, Marketing Executive at Washington Frank, discusses 5 ways and actionable tips on how to stay up-to-date with any and all developments in the ERP industry:
1. Read, read, read….
Reading up on the happenings in your industry can help to keep you ahead of the game. Trade journals that are dedicated to covering issues in your sector are possibly the single best resource.
Do you read the most relevant blogs or news sites in your industry? These can vary in relevance and quality but are great resources, and are considered an authority on current trends. You can find suitable sites by typing keywords into Google like, "ERP".
Whether it's email or in print, taking the time to sign up and read articles is a good way to stay in the loop. You can subscribe to email newsletters and get relevant news sent directly into your inbox. By scheduling a time to go through each email, it can help you avoid clutter and gather all the relevant, real-time information you need.
2. Get Social
Spending time in places where your industry peers connect on social media can be another great way of keeping up with developments or latest releases. You can connect and meet a lot of other ERP enthusiasts with whom you can network, ask questions and share common best practices and tips.
Gillham suggests joining LinkedIn Discussion Groups as a way of getting the latest news and network with your industry peers. "Don't just sit back and read, make sure to engage in discussion, you'll get more out of it that way," Gillham said.
Twitter is another social media platform where you can easily reach influencers and industry innovators. Check out some top ERP industry thought leaders you should be following!
3. Online Forums
Online forums and discussion boards like Quora and Reddit can be full of useful information around specific topics. You can also ask your own questions, pick the brains of your peers and contribute your own ideas. According to Gillham, the best way to acquaint yourself with the community is to throw yourself into the mix – leave comments and post things you find interesting (similarly to LinkedIn).
4. Google Alerts
Google Alerts monitor the web for interesting new content based on the search terms and keywords you choose, and emails them directly into your inbox. Creating alerts for keywords or phrases that are relevant to your industry can help you keep an eye on any newsworthy changes as they develop.
You can set alerts up to monitor some of your favorite ERP influencers or focus on key terms around a specific software or topic – 'ERP' or 'Enterprise Resource Planning Software' for example.
Simply choose your search term, select the frequency of email alerts you prefer and you're good to go! Gillham recommends setting the alert frequency once a day or even once a week.
5. Find a Mentor
This is probably the most traditional way of staying up-to-date with ERP industry news and updates in the market. Finding a mentor who can help you to build on your knowledge and see things from another perspective. To find one, Gillham suggests attending industry networking events or reaching out to prominent people within your industry via social media.
By using one or all of these suggestions, staying up to date with industry trends will be far easier to accomplish. "Find a method that works for you and get into the habit of practicing it regularly, that way you can keep your knowledge fresh and help your career develop," adds Gillham.
---
Looking for more information about ERP systems? Download our free buyers guide, where you can find the top ERP software vendors, snippets about their highest ranking ERP solutions and products, plus the top 10 questions and tips about the implementation and selection process!
And don't forget to follow us on Twitter, Facebook and LinkedIn for all the latest in the ERP space!

Latest posts by Elizabeth Quirk
(see all)