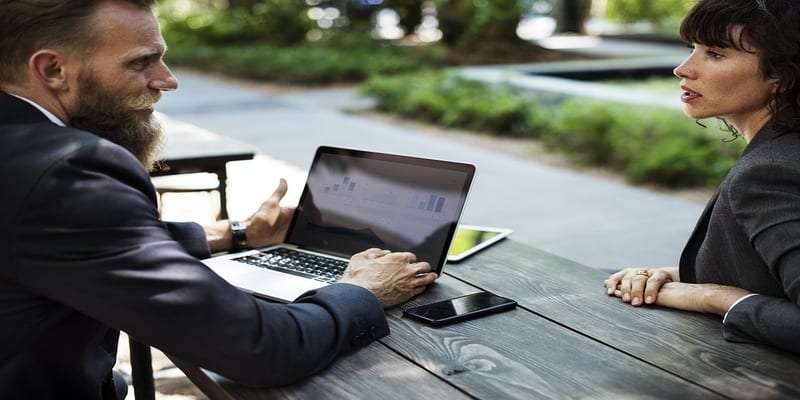 SAP and Accenture released plans to co-innovate and co-develop with extended planning solutions for the manufacturing industry based on SAP's ERP platform: SAP S/4HANA. These new solutions will help enable digital supply chains by improving materials flow and lowering costs.
Hans Thalbauer, senior vice president of Digital Supply Chain and IoT at SAP, said, "We believe this work will expand our joint solution portfolio built on SAP S/4HANA. Collaborating with Accenture, we plan to offer customers exciting new planning capabilities, while supporting real-time, end-to-end supply chain visibility and responsiveness."
According to SAP, the co-developed solutions will augment Demand Driven MRP planning capabilities with predictive materials requirements planning (MRP) functionality in SAP S/4HANA. This will help provide fast and simple MRP simulations that support analyses and forecasts including capacity issues, component demands for negotiations with suppliers, engineering changes and evaluation of the impact of demand changes or supply disruptions. The solutions will expand SAP's portfolio for digital supply chain and planning.
Accenture comes into play by providing best practices, business case analysis and deployment support capabilities with the goal of accelerating customer adoption of Demand Driven MRP in the supply chain management space.
"Because today's consumers expect short lead times and higher flexibility when ordering products, it's time for product companies to change the status quo," said Eric Schaeffer, senior managing director and head of Accenture's Industrial practice. "Working with SAP at the development level and combining the power of SAP S4/HANA with Accenture's industry knowledge and best practices, we can help clients transform into lean, agile intelligent enterprises that gain more control and clarity over their operations."
---
Looking for more information about ERP systems? Download our free buyers guide, where you can find the top ERP software vendors, little blurbs about their highest ranking ERP solutions and products, plus the top 10 questions and tips to ask your vendor before purchasing!
And don't forget to follow us on Twitter, Facebook and LinkedIn for all the latest in the ERP space!

Latest posts by Elizabeth Quirk
(see all)