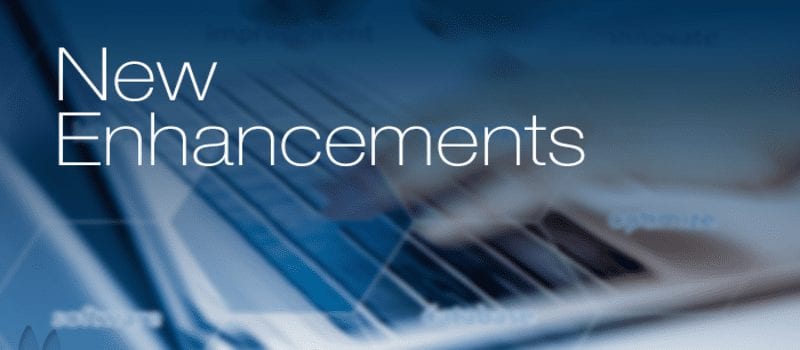 Acumatica, a leading cloud-based ERP software provider for small and medium-sized businesses, recently announced what can be expected from the company's latest product releases, including enhancements to the Acumatica platform.
From Acumatica 5.0 to 6.1, the company added several major enhancements to their Acumatica Platform:
Flexible User Interface – users may choose a simplified interface with better drilldown from dashboard widgets.

Multi-Cloud Integration – Acumatica integrates with the open source app repository on GitHub.com to give you easy access to services such as Box.com and Survey Monkey.

Expanded Mobile Functionality – users on the go can now use parameters to create custom reports, and then download PDF reports to their devices.

Expanded Support Options – Acumatica launched Standard Support, a new level of support that offers chat support, online incident management and 8-5 coverage with a next-day Service Level Agreement (free for the first year of a customer's implementation).
New editions have been made to Acumatica ERP as well:
Acumatica Field Service Edition
Acumatica Field Service Edition is designed for companies that repair products or equipment at their customers locations. It includes Financial Management, Distribution Management and Field Services Management. Customers can use this new edition to manage the call center, dispatch service providers, plan routes for repair vehicles, and manage equipment history and warranties. Field Service Edition also leverages Acumatica's investment in mobile functionality to support a mobile workforce with remote inventory management, mobile updates, and the ability to update routes in Google Maps.
Acumatica Commerce Edition
Acumatica Commerce Edition incorporates the very popular Magento website platform to give customers a complete, integrated eCommerce solution. This suite features a real-time connector between Acumatica and Magento and a product configurator. Commerce Edition also includes Financial Management and Distribution Management.
As Acumatica continues to grow, they are still making quality, stability and performance their top priorities. Some enhanced features the company released in Acumatica ERP 6.1 include:
Approvals of Expense Receipts
Enhanced Recognition of Pending VAT (value-added tax)
Change of the Customer in Sales Orders
Use of the Warehouse Shipper Address
Partial Receipt of Two-Step Transfers
Enhanced Access Rights Management
Integration with Power BI
Don't forget to follow us on Twitter, Facebook and LinkedIn for all the latest in the ERP space!

Latest posts by Elizabeth Quirk
(see all)