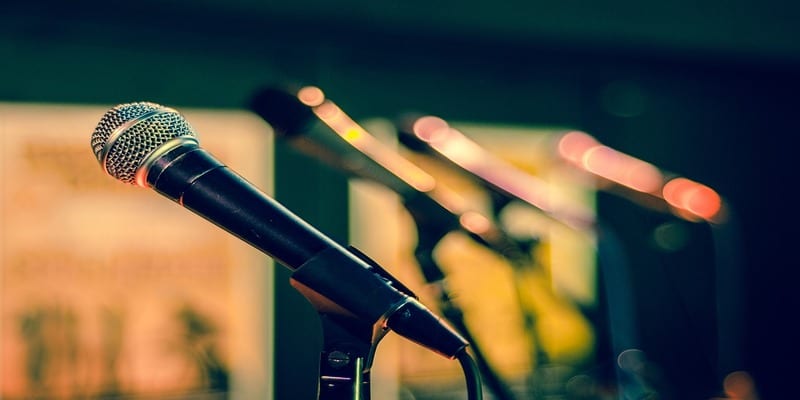 SAP's annual user conference, SAPPHIRE NOW, offers customers, partners and prospects even more opportunities to engage with peers, participants and thought leaders around the globe. Happening right now (June 5-7) in Orlando, FL, the event connects attendees on-site with global off-site participants through state-of-the-art broadcast studios and online with the latest social media and community functionality.
As day one of the conference wrapped up yesterday, several exciting announcements were made – the first being plans to collaborate with Accenture, Capgemini and Deloitte to accelerate customer adoption of SAP's flagship intelligent ERP solution, S/4HANA Cloud, in the process manufacturing, discrete manufacturing and service industries.
The co-development initiatives will cover broad aspects, from working together with pilot customers to joint innovation, development and go-to-market strategies. Key focus areas will include support for industry-specific, next-generation business processes powered by artificial intelligence (AI) as well as automation within SAP S/4HANA Cloud.
"SAP is working closely with Accenture, Capgemini and Deloitte to help customers in the process manufacturing, discrete manufacturing and service industries become intelligent enterprises by implementing support for a new generation of business processes," said Franck Cohen, president, Digital Core and Industry Solutions, SAP. "With a user experience that no longer requires a keyboard, and manual processes that are automated with the help of artificial intelligence, our customers will be empowered to reimagine their business models while keeping cost to a minimum."
With the deep industry expertise of these global strategic services partners, SAP is addressing its customers' industry-specific demands regarding intelligence and business processes in the following ways:
Accenture and SAP have started work to co-develop and jointly go to market with a solution running on SAP S/4HANA Cloud for the oil and gas industry. The solution will provide intelligent insights through public cloud services to help oil and gas companies significantly cut operational costs and open new revenue opportunities.
Capgemini and SAP are accelerating a long-term co-development and co-innovation road map for SAP S/4HANA Cloud in discrete manufacturing industries with initial focus on the automotive segment to help customers remain agile in a fast-changing market. The agreement extends the companies' current collaboration in discrete manufacturing industries through the "Fast Digital 4 Discrete" industries initiative to increase focus on SAP S/4HANA Cloud. The initiative is designed to deliver benefits and value to customers in the areas of the Industrial Internet of Things, smart automation, machine learning and digital twins.
Deloitte and SAP are expanding their collaboration by accelerating market adoption of SAP S/4HANA Cloud in the subsectors of the service and process manufacturing industries. Using early customer validation and investments in SAP S/4HANA and Deloitte's Reimagine Platform, SAP and Deloitte intend to combine cutting-edge technologies – such as machine learning and artificial intelligence – with Deloitte's expertise in industry, business transformation and technology.
The second big announcement yesterday was made by SAP CEO Bill McDermott: the formal introduction of a new suite of applications, SAP C/4HANA, to help businesses serve and retain customers. SAP C/4HANA is an integrated offering designed to modernize the sales-only focus of legacy CRM solutions.
"SAP was the last to accept the status quo of CRM and is now the first to change it," McDermott said. "The legacy CRM systems are all about sales; SAP C/4HANA is all about the consumer. We recognize that every part of a business needs to be focused on a single view of the consumer. When you connect all SAP applications together in an intelligent cloud suite, the demand chain directly fuels the behaviors of the supply chain."
Building on the company's reputation as an end-to-end business solutions provider, the new SAP C/4HANA suite will offer full integration with SAP's business applications portfolio, led by its market-leading ERP suite, SAP S/4HANA.
For more announcements from SAPPHIRE NOW, stay tuned with us here or follow the event on Twitter at @SAPPHIRENOW.
---
Looking for more? Download our ERP buyers guide for free and compare the top-24 products available on the market with full page vendor profiles. The guide includes four key capabilities to look for in an ERP solution, plus five questions to ask yourself and five questions to ask the software provider before purchasing. It's the perfect resource for anyone looking for the right ERP for their business/organization.
And don't forget to follow us on Twitter, Facebook and LinkedIn for all the latest in the ERP space!

Latest posts by Elizabeth Quirk
(see all)