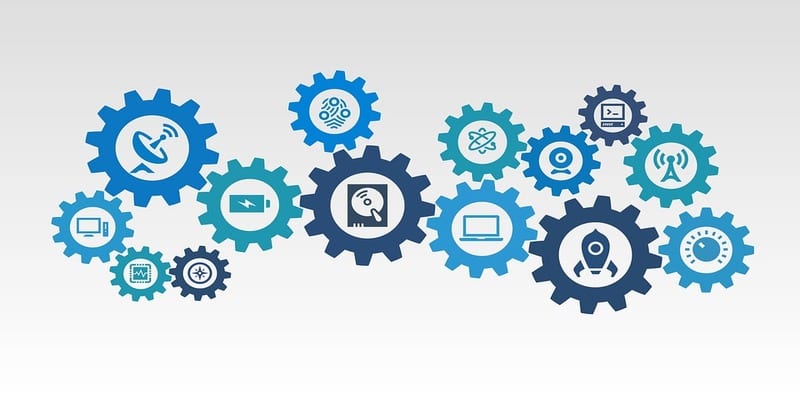 Today, Aptean, a leading global provider of industry-specific enterprise software solutions, introduced major improvements to purchasing and scheduling functionality in version 10.2 of Aptean Encompix ERP – a complete Enterprise Resource Planning (ERP) solution designed for engineer-to-order and project-based manufacturers.
With support for actual project costing, milestone billing, revenue recognition, contribution reporting, bill-of-material management and more, Encompix delivers significant business improvements to manufacturers that design and build complex, highly engineered products.
By utilizing ERP systems, manufacturers of all types and within all industries can almost guarantee operational improvements. 1. An ERP system can keep human error at bay, organize your businesses process, and allow you more time to work on more pressing issues than maintenance. 2. An ERP system can give you the insight to easily see where errors are occurring and the capabilities to correct them. 3. Finally, ERP systems equip manufacturers with the tools, data and information needed to carry out operational efficiency and important business processes.
According to the company, the latest enhancements to Encompix include:
Non-stock long lead item purchasing. Users can set up direct purchases for non-stock long lead items well before the manufacturing stages of a job, which allows for just-in-time delivery across the board.
Integrated basic scheduling. This gives users access to a graphical scheduling interface with interactive Gantt charts, predecessor/successor logic, whiteboard scheduling tools and "what if" scenario modeling.
Advanced Scheduling. Encompix 10.2 supports Advanced Scheduling, an optional add-on that draws real-time information from the ERP database and automatically handles precedence, capacity and material constraints, allowing manufacturers to prioritize and schedule job operations in a single step.
"With Encompix, designers and builders of complex products already see great results in overall efficiency, cost reductions and visibility into their manufacturing processes," said Marianne Chikos, general manager of Aptean's Discrete Manufacturing Group. "By making scheduling, purchasing and contribution reporting easier than ever, this latest version will help users further improve profitability while delivering on time to their customers."
The new Encompix 10.2 also introduces time-saving improvements to further streamline contribution reporting, customer and vendor communications, report viewing and more.
---
Looking for more? Download our ERP buyers guide for free and compare the top-24 products available on the market with full page vendor profiles. The guide includes four key capabilities to look for in an ERP solution, plus five questions to ask yourself and five questions to ask the software provider before purchasing. It's the perfect resource for anyone looking to find right ERP for their business/organization.
And don't forget to follow us on Twitter, Facebook and LinkedIn for all the latest in the ERP space!

Latest posts by Elizabeth Quirk
(see all)