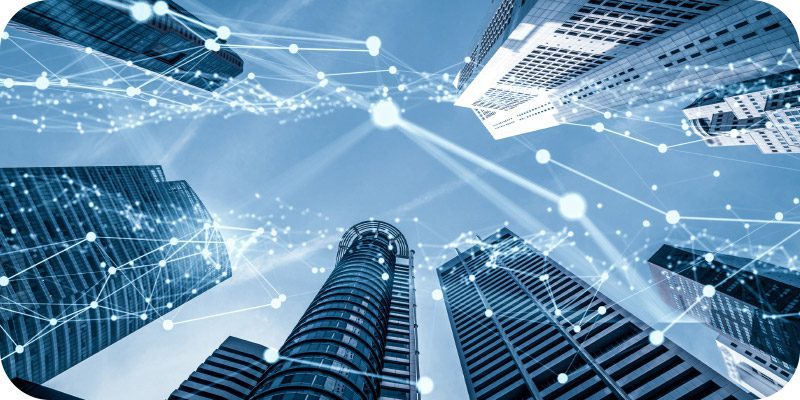 ERP stands for Enterprise Resource Planning, but somehow that doesn't convey what it means or what it does. Generally, it refers to the systems and software packages used by organizations to manage day-to-day business activities, such as accounting, procurement, project management and manufacturing.
ERP systems tie together and define a plethora of these business processes, and enable the flow of data between them. By collecting an organization's shared transactional data from multiple sources, ERP systems eliminate data duplication and provide data integrity with a "single source of truth."
Towards the beginning, when ERP's first came into the market, it was primarily designed for inventory management. However, ERP solutions have evolves over the years to encompass business intelligence while also handling "front-office" functions such as sales force automation, marketing automation, and financial automation.
If you are a business owner, you can probably already see the benefits of having an ERP system implemented in your enterprise or organization. Cloud-based ERP software, on the other hand, can provide even more benefits – including access to your business-critical applications at any time from any location. Cloud ERP also provides access to full-function applications at a reasonable price without a substantial upfront expenditure for hardware and software.
Using the right cloud provider, a company can rapidly scale their business productivity software as their business grows. Implementing the right, easy-to-use, richly featured, cloud-based ERP solution that will streamline your manual processes will take your organization to the next level.
Jonathan Corey, Value Engineer at Navigator Business Solutions, says ERP automation is most important in cases where manual entry can be eliminated in order to avoid duplicate entry and tedious re-typing of information and where outdated requirements can be eliminated.
"Examples would be manual approvals, manual processing pf paperwork, manual purchase orders, production orders, or accounting invoices," adds Corey.
As an SAP Gold Channel Partner, and as one of the top SAP partners in the world, Navigator Business Solutions has strategically partnered with SAP to deliver solutions, namely SAP Business One and SAP Business ByDesign,  ideal for small-midsize companies.  Additionally, Navigator provides award-winning  professional services, including installation, implementation, consulting, training, and US-based development. The company has more than 500 customers, and more than 100 years of combined experience – giving them a proven track record of on-time, on budget, and fixed-price implementations.
SAP Business ByDesign is an exception-based software solution, meaning that if 100 transactions take place in a day and 90 of them can be automated and flow through the planned process with no issues, then let the system do all these for you and focus on the 10 that need attention. Not only does this streamline your processes, but it minimizes error, and allows users to focus on the bigger picture of your organization.
Automation is moving the needle of business efficiency and simplifying human lives in general. Organizations that embrace business process automation have cut costs, saved time, and asked their manual workforce to solve more intelligent problems. Let SAP Business ByDesign do the rote tasks, while eliminating the chance of human error.
---
Looking for more? Download our ERP buyers guide for free and compare the top-24 products available on the market with full page vendor profiles. The guide includes four key capabilities to look for in an ERP solution, plus five questions to ask yourself and five questions to ask the software provider before purchasing. It's the perfect resource for anyone looking to find right ERP for their business/organization.
And don't forget to follow us on Twitter, Facebook and LinkedIn for all the latest in the ERP space!

Latest posts by Elizabeth Quirk
(see all)