6 Benefits of Augmented Reality in Manufacturing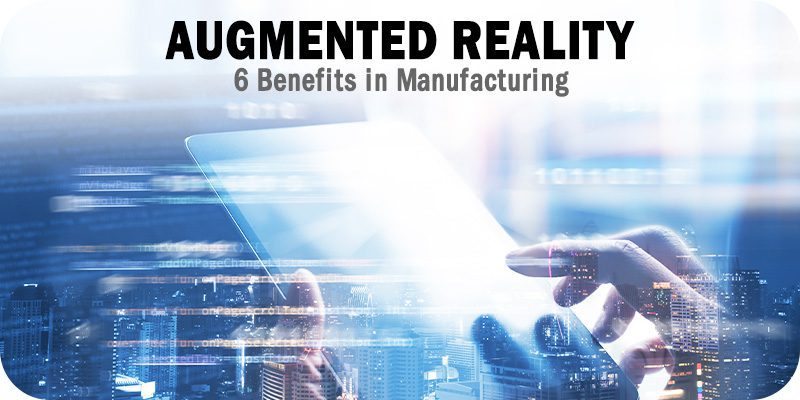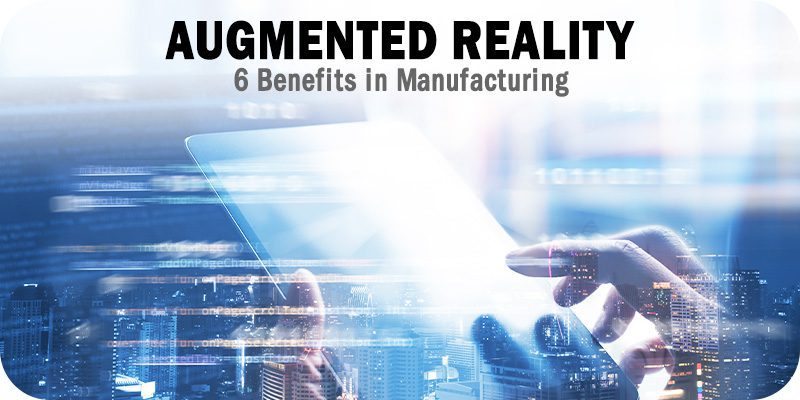 As part of Solutions Review's Contributed Content Series—a collection of articles written by industry thought leaders in maturing software categories—Wendy Mlynarek, the Strategic Business Development Director at DELMIA, outlines some of the most significant benefits augmented reality (AR) can give manufacturers.

Manufacturers are increasingly incorporating augmented reality in their digital transformation strategy. Augmented reality provides a multiplier effect for improving the efficiency and quality of production and inspection processes. Defect detection assistance, improved production rate, increased safety for your factory and teams, increased productivity, reduced cycle times, and, above all, reduced costs: the benefits are numerous! 
AR allows the industrial sector to gain effectiveness and efficiency while reducing errors and the additional costs generated, but it does not stop there. 
1) Increasing productivity through augmented reality
AR is a solution whose effectiveness and value to the industry are more proven than ever to increase industrial productivity. When used in factory and production processes, there are many gains you can make in your quest for operational excellence. In addition to allowing you to be more effective and fast in each of your tasks (assembly, inspection, maintenance), such a solution will enable you to be more efficient by optimizing processes and providing digital instructions for operators. 
Your teams can identify non-conformities faster and drastically reduce errors and related costs. Operations are performed correctly by having the correct information in the right place at the right time and assigned to the right person. 
To summarize, whatever your industrial performance, it will be optimized thanks to the following: 
The faster learning curve for new operators

 

Reduction of inspection time

Reduction of your cycle times and reporting

 

Automatically updated reports and documentation

 

Better traceability

 
2) Improving quality through AR
The detection and reduction of non-conformities are one of the main objectives of the teams in charge of inspection and quality. As we all know, the slightest error can be extremely costly and leads to a series of time-consuming corrective actions, such as: 
Correct identified defects

 

New production runs

 

Several additional quality controls

 

Possible additional logistical costs

 

Generate dissatisfaction for end customers

 
A detected non-conformity or error often implies more time to devote to the handled part, which can even go as far as stopping the production to identify and resolve the problem. The challenge is to detect errors as early as possible to avoid late detection and the need to stop production. This a significant challenge, especially when you want to be part of an operational excellence strategy. 
An augmented reality solution allows you to anticipate these errors. With an AR tool, quality control information is contextualized and localized to simplify the inspection process. Operators are guided through each inspection point using 3D data imported directly into the field and superimposed on the part to be inspected throughout manufacturing. This capability supports efficient validation of product conformity. In addition, errors are precisely localized, allowing the proper corrective and repair actions to be applied. 
But the best way to reduce quality problems is to avoid assembly errors in advance. AR effectively guides the operator to achieve "first time right" via the contextualization of work instructions and their display in the field, making them intelligible. 
3) Connecting the field with new digital capability
What if the augmented operator was the connection point that could reconcile the real and virtual worlds? Displaying digital data from the design teams on the shop floor allows the operator to interact with the data. AR becomes the link to creating a tangible connection between the Virtual (and all the digital information from the engineering office), with the Real, meaning the operations happening on the field. 
Implementing an augmented reality solution, especially if the chosen technology offers integration capabilities with the existing systems (MES, for example), might be the answer to the digital gap between V + R. 
4) Supporting the future operator by boosting skills development
Integrating AR solutions in your factory can positively affect team training. The simple fact of using augmented reality contributes to your operators' training and increases their skills. Using digital work instructions projected in the field or visualized through a tablet or augmented reality glasses, your field teams receive the correct information at the right time and become operational more quickly. 
It is proven that using a virtual world facilitates the assimilation of information communicated and its application in the field. This way, your operators develop much more intuitive gestures allowing them to become more autonomous and to respond well to possible issues. In addition, it also facilitates the memorization of the information that you transmit to your teams. 
Integrating an augmented reality solution fits perfectly into a training strategy. It facilitates the transmission of knowledge within your company and develops your operators' autonomy more quickly, thanks to its more intuitive content. 
5) Providing a safer and more comfortable work environment
Augmented reality technologies can also improve your factories' safety and comfort. Complex assembly operations or maintenance actions provide significant support, consider many risk factors, and detail faults with better accuracy than any other resource (documentation or technicians).  
Comfort: The various hardware configurations compatible with augmented reality solutions allow workers to adapt to the workstation. The variety of hardware enables them to work hands-free and avoid numerous return trips to the office. A savings of time and energy that also provides comfort for your teams.
Technician safety: Your operators are better guided and accompanied step-by-step with alerts displayed in AR at the proper process moment.

 
As a result, the risk of human or technical errors is reduced, and your field teams better understand your processes. 
6) Optimize documentation, traceability, and reporting
Augmented reality supports a solution for better industrial traceability. Getting the correct information at the right place and time can be complex. Manufacturers must be aware of a lack or break in collecting field data and documentation that is not current and is too difficult to use. 
Using augmented reality in your plant can positively impact your traceability. A good AR solution offers "as-built" data collection capabilities in the field with automated reporting, which provides complete visibility into the assembly and inspection processes throughout the product production and distribution chain.
---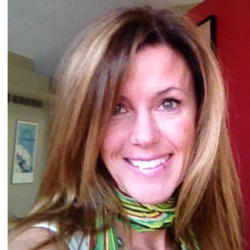 Latest posts by Wendy Mlynarek
(see all)