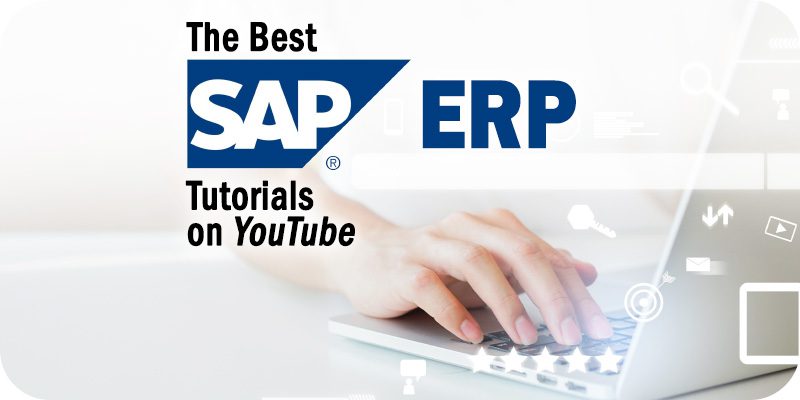 The editors at Solutions Review have compiled this list of the best SAP ERP tutorials on YouTube to help you become familiar with one of the market's most popular ERP solution platforms.
SAP's ERP solutions are some of the market's most popular enterprise resource planning platforms. The SAP ERP platform is designed to help companies develop consistent leadership with real-time analytics, automated processes, machine-learning tools, real-time evaluations, and more. SAP offers several ERP products, including SAP S/4HANA Cloud, SAP Business One, and SAP Business ByDesign.
Learning to use an ERP platform can be challenging, especially if your company is new to the SAP platform and has yet to grow accustomed to its interface and functionalities. With that in mind, our editors have compiled the following list of SAP ERP tutorials on YouTube to help you get the most value from the SAP platform. All SAP ERP tutorials listed are free to access and feature guidance from some of the top minds in the ERP marketplace.
The Best SAP ERP Tutorials on YouTube
---
Channel: SAP Technology
Description: The official SAP YouTube channel contains a collection of tutorials, updates, and interviews that offer insights into their extensive product portfolio. In this brief introduction to SAP's ERP capabilities, viewers will be given a step-by-step walkthrough of an ERP solution, how it can help streamline business processes like order-to-cash and procure-to-pay, and more.
---
Channel: Vision33
Description: Vision33 is a Gold Partner with SAP and has ample experience implementing SAP products into a company's processes. This brief product demonstration explains how SAP's ERP solution can help growing organizations manage their accounting, inventory, sales, and warehouse management needs. The video focuses on the quote-to-cash and order-to-cash process on the SAP Business One platform and is pulled from a far more extensive video series available on the Vision33 website.
---
Channel: iMark Technologies
Description: If a company is interested in implementing one of SAP's ERP solutions, they first have to decide whether or not they want an on-premise or a cloud-based solution. In this easy-to-follow video, viewers will get a thorough rundown of the differences between on-premise and cloud-based ERP solutions so they can confidently choose the best option for their company.
---
Channel: Michael Management Corporation
Description: This thirty-minute video will introduce viewers to the SAP platform, outline why it's an important tool to be familiar with, teach you the basics of the system, and give you the following steps to take your SAP skills to the next level. Alongside its dozens of free tutorials, guides, and tips on YouTube, Michael Management Corporation also offers comprehensive training courses on its website tailored to all of SAP's products.
---
What is SAP? | SAP tutorial for beginners | Learn SAP | SAP ERP training for beginners
Channel: BuddyFromIT
Description: Give your SAP training a kickstart with this entry-level video that requires zero experience or knowledge of SAP's ERP capabilities. You'll learn about SAP as a company, discover what the company stands for, and receive an introduction to the different tools and features it can offer a company.
---
Channel: Eric Kimberling – Digital Transformation
Description: While not a tutorial of the SAP system itself, this video from Eric Kimberling—a technology-agnostic consultant for ERP, HCM, and CRM systems—explains what the SAP S/4HANA platform is capable of, what organizations will benefit from it the most, and provides a general overview of the solution to help viewers determine if it's something they want to explore further.
---
Channel: Guru99
Description: This is another popular video for SAP users, as it has over two million views on YouTube and covers essential topics ERP users should know about, including the value and challenges of decentralized information systems, centralized information systems, and introduces SAP as one of the most popular and widely implemented ERP systems.
---
---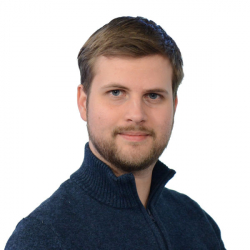 Latest posts by William Jepma
(see all)